Discover more from Volatile Weekly
Interviews in the music industry from around the world
Interview: Alice June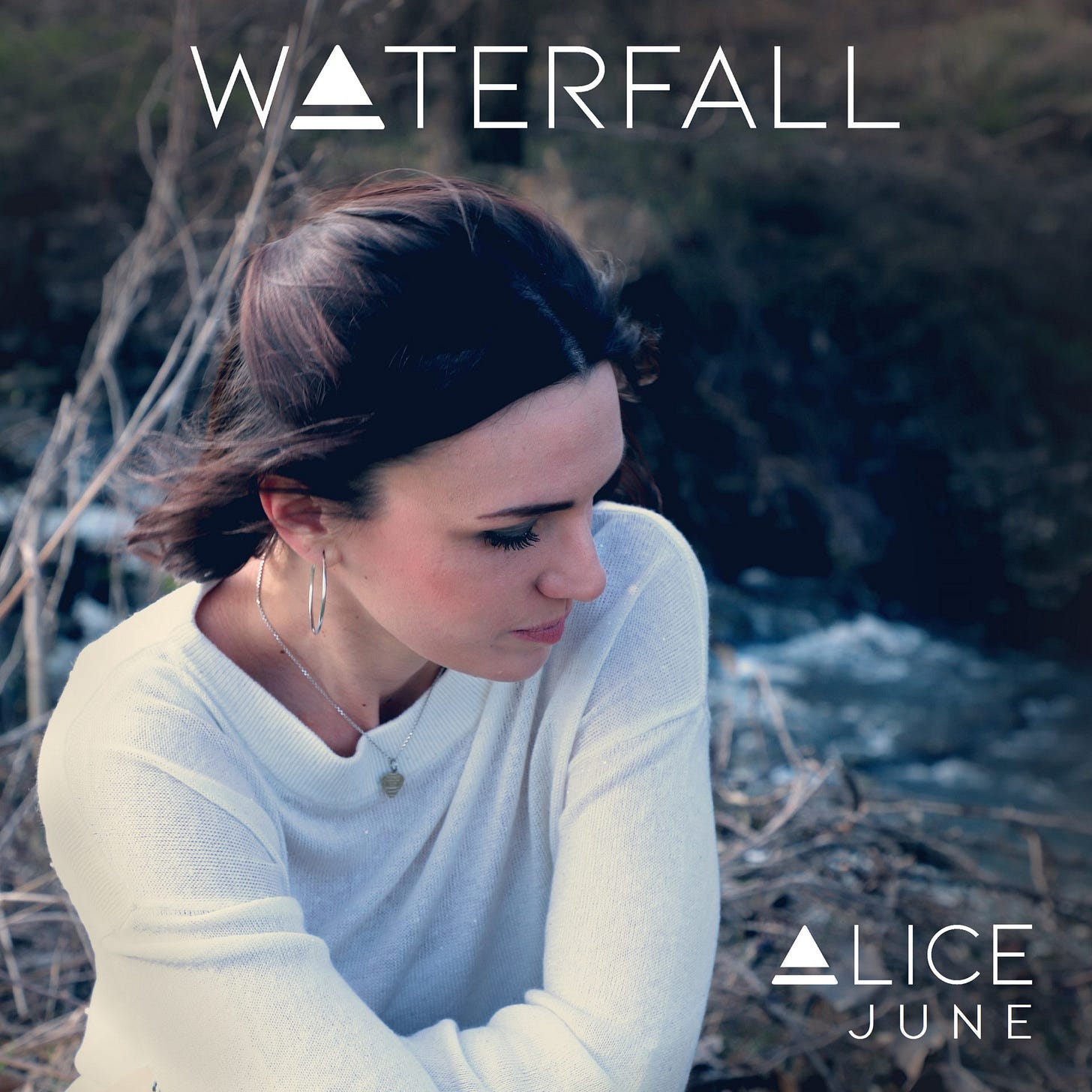 What got you into music, and if you had not gotten into music what would you be doing today?  I've always been into music since a young age, I was singing a lot at home and exercising by myself, so I think that is how it all started, music has always been a strong passion for me.   What do you like to do when you are not playing music and how does that influence your creativity? I love traveling and meeting new cultures, visiting new places, all these activities fill me with positivity and of course creativity.    How long has music been your career? I would say my first single Waterfall marks the beginning of my career, before I had different experiences with bands and musical companies, but these were not "my projects", I was taking part in the project of someone else.. so, yes, I believe that Waterfall marks the real beginning.   Where are you based out of and how did that influence your music? I'm based in the North of Italy, in the Milano area. Here there are many influences, starting from the variety of landscapes such as mountains, lakes, seaside and beautiful countrysides but also I like to take inspiration from the dynamic life of the big city itself.   Tell me about the best and worst shows you have played. The best show I ever played was in a theatre in the center of Milan, it was crowded with people and I was very satisfied with my performance. The best aspect of the show is when the people who are listening feel you, and you're able to transmit and share the same emotions.. that's amazing. The worst one, I was playing in a pub, and felt like nobody was listening to the music, so.. that was a bit frustrating.   Tell me about your favorite venue to play at, and do you have any places you want to play that you have not already? In general I like small locales, where the atmosphere is more intimate and there is a close contact with the public.   What is some advice that you would give to someone who is just getting into music? No matter what people say about your music or may think about what you write and the technique you use, just follow your path and try to perfect the technique in your unique way. Don't focus on the success, focus on your art.   If you could go back in time and give yourself advice, what would it be? Don't be afraid to share with others your singing and your music.   If you could play any show with any lineup, who would be on the ticket? I would love to have Florence and the Machine and London Grammar.   Of your songs which one means the most to you and why?  For the moment I can only speak about Waterfall cause it's the only one published. This is a very important milestone and step forward for my music and that's why it is so special to me. Then I have other songs unpublished that mean a lot to me for many different reasons and that I can't wait to release.   Which songs are your favorite to play and which get requested the most? My favorite songs are ballads and I really like to play them in a soft and calm environment, with an acoustic setup. The most requested song at the moment is the cover of My life is going on by C.Krall.
What is the creative process for you, and what inspires you to write your music?
The process is different for every song. Sometimes it starts with the melody, other times with the lyrics, most of the time in English but sometimes also in italian. I'm inspired from past situations or from stories of other people.
What kinds of messages do you like to get across in your music?
The message of Waterfall is to follow your life path with no conditionings from society or from the people around you and their expectations on you.. You are free to choose who you want to be in your life.
Do you ever have disagreements when collaborating and how do you get past them?
Well, sometimes in the past I had some disagreements, but I'm very collaborative and goal oriented, so I tend to talk about it, explain my ideas and the reasons why I think certain things. I try to solve the situation because in every situation, music should "win".
What are your plans for the future, and do you have anything that you want to spotlight that is coming up?
My plans for the moment are gigs for the summertime, and of course I'm working on new music!   Social Media Links:  https://alicejunemusic.com/ https://open.spotify.com/artist/2EToIMcvuSWGWmLGyffW6p?si=ZqK1p8fjQSyjCptvi92scg&dl_branch=1 https://music.apple.com/it/artist/alice-june/1560157618 https://youtu.be/V0ydH-i_9qM https://music.amazon.it/albums/B0913GLX3N?ref=dm_sh_je9Qsw2CIu9hJ66shSqMEYaNh https://deezer.page.link/2fZUte52W3nh9V7z5