Discover more from Volatile Weekly
Interviews in the music industry from around the world
Interview: Alien Cargo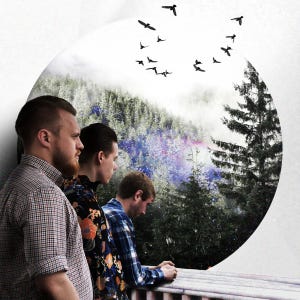 What got you into music, and if you had not gotten into music what would you be doing today? 
We all got into music at an early age, so it's difficult to imagine what we'd do if we hadn't. We'd probably be in mental institutions.
What do you like to do when you are not playing music and how does that influence your creativity? 
Our singer likes to read science fiction literature, which has seeped into the lyrics and general outlook of the band.
How long has your band been around? 
Alien Cargo was formed towards the end of 2018, but we've played together longer than that.
Where are you based out of and how did that influence your music? 
We are from Trondheim, Norway. There are quite a lot of bands here, but we like to think we represent something different. We're not really part of a scene.
How did you come up with the name of your band and what does it mean to you. 
To us, Alien Cargo means all the unidentified stuff that's sloshing around in the unconsciousness. The name was taken from a short story collection by sci-fi writer Theodore Sturgeon, but it's also the name of a trashy 90s movie. So it's a nice combination of "high" and "low" culture.
Tell me about the best and worst shows you have played. 
We haven't played that many shows yet, so it's hard to tell. As long as our instruments don't fail us, we usually sound good.
Tell me about your favorite venue to play at, and do you have any places you want to play that you haven't already? 
We like to play intimate venues where there's not a lot of distance between us and the audience. Of course we want to play bigger venues too.
If you could play any show with any lineup who would be on the ticket? 
We'd love to warm up for Dinosaur Jr.!
What is some advice that you would give to someone who is just getting into playing in a band? 
Don't be tempted to bleach out your idiosyncrasies to get more listeners. Stay weird.
If you could go back in time and give yourselves advice, what would it be? 
Keep on keeping on. 
Of your songs which one means the most to you and why?  
Boy Avoidant was the first song written for the project, so it has a special place in our artificial hearts.
Which songs are your favorite to play and which get requested the most? 
We like to play Space Campaigner, because it sums up a lot of the ideas behind the band. Hopefully we'll get more requests as people get to know the songs!
What is the creative process for the band, and what inspires you to write your music? 
The singer usually comes in with the first sketch of a song, and then the others help with the arrangement and structure. The lyrics are inspired by everything from modern technology to old fairytales. 
What kinds of messages do you like to get across in your music? 
We'd like to provide some new perspectives on the modern world and its inhabitants. A song like Coping Skillz is basically ridiculing the idea that we're at the end of history and have reached the highest possible moral plateau. Future generations will judge us just as harshly as we currently judge the people of previous eras. And time drags its broken limbs through vicious mud.
Do you ever have disagreements in your band, and how do you get past them? 
We have some disagreements, but if one of us feels strongly about something he usually gets his way.
What are your plans for the future, and do you have anything that you want to spotlight that's coming up?
We plan to record a second EP this spring. Based on the strength of the songs it will be a step up from the first one. We're also eager to play more gigs and write even wackier material.