Discover more from Volatile Weekly
Interviews in the music industry from around the world
Interview: Before Nitrogen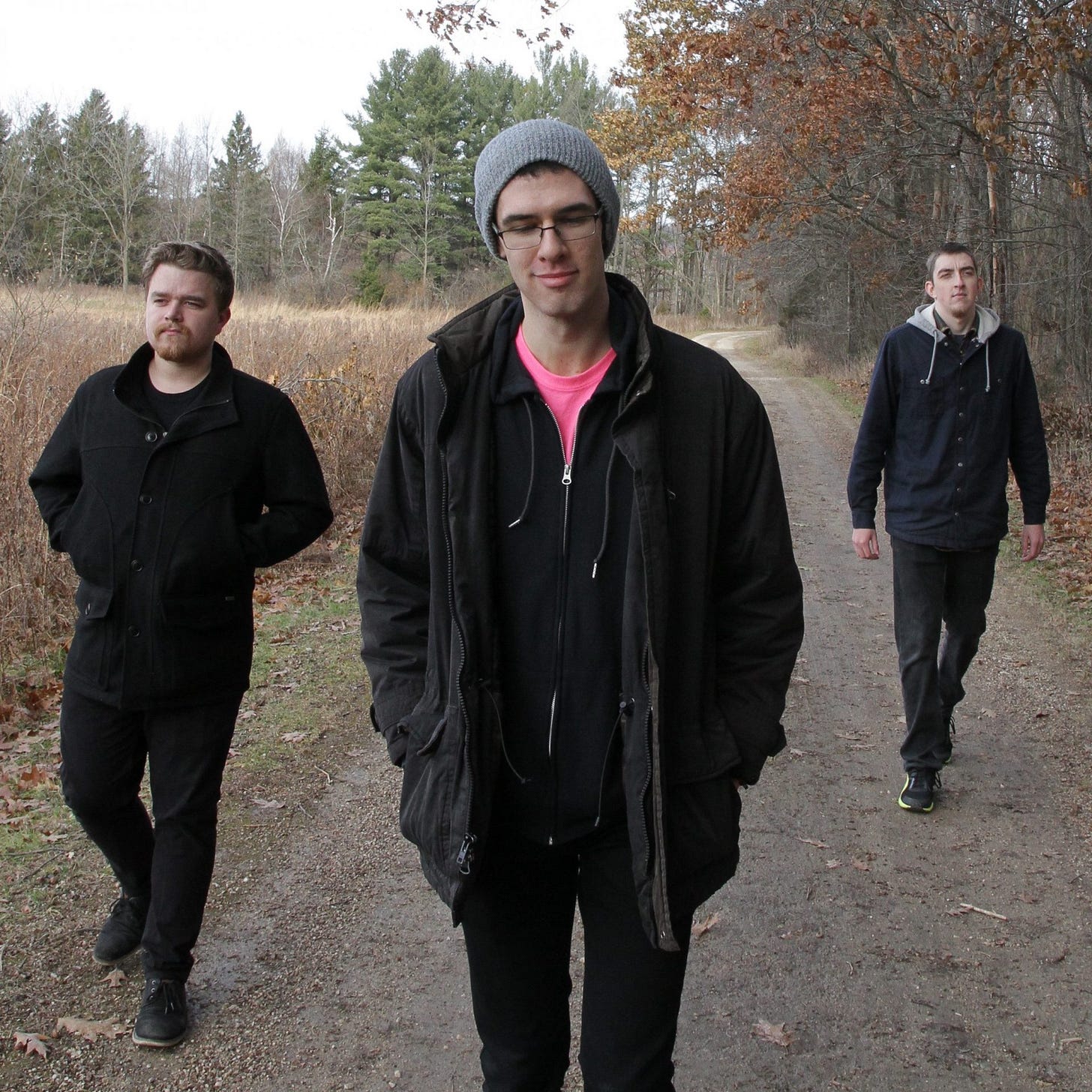 What got you into music, and if you had not gotten into music what would you be doing today?
Sean: I've been interested in music since before I can remember – I honestly think I was born with it. I can't imagine life without making music in some capacity.
What do you like to do when you're not playing music and how does that influence your creativity?
Sean: This'll sound silly, but I really like watching/reading critical reviews of music, movies, and TV shows. I love to see how other artists tell stories, and reviews help me better understand those methods and visualize what my creative options are for the stories we're trying to tell as a band.
How long has your band been around?
Sean: Before Nitrogen started in 2017, and the lineup that you see today was finalized in 2019.
Where are you based out of and how did that influence your music?
Sean: We are based in Milwaukee, Wisconsin, which has a small but very diverse music scene! I think the thing about our hometown that inspires us the most is the natural environment. Nature imagery always finds its way into our songs, and so do the seasons (our 2019 EP Elements has a song for every season), and the Great Lakes region gets a lot of variety each season!
How did you come up with the name of your band and what does it mean to you?
Sean: I was in another band prior to starting Before Nitrogen, and they were looking for a name. I had just learned that N'SYNC got their name from the last letter of each member's first name, so I tried that with the members of the band I was in. I got a "B" and 4 "N's". "N" on the periodic table is Nitrogen (I was in a chemistry class at the time…), and the name Before Nitrogen ("B4" "N") was born! But when I brought it to the band, they said, "No," and on that day I vowed that I would start my own band called Before Nitrogen. And here we are!
If you know a bit more about the periodic table, there's actually a deeper meaning to the name, but I'll let you figure that out on your own!
Tell me about the best and worst shows you have played.
Jack: One of the most memorable shows we played was an event our band started back in September. The event was called the MKE Semi-Acoustic Showcase and has since become a series of events that happen every 3 or 4 months showcasing artists in the Milwaukee area.
Sean: The worst shows are probably the ones where problems come up at the last minute that we can't prepare for and we end up giving a performance that feels less-than what it could be. We spend a lot of time planning and preparing for our live shows – it's really where the magic happens – and any time we leave feeling like things could have gone better is a real let-down.
Tell me about your favorite venue to play at, and do you have any places you want to play that you haven't already? 
Sean: We had the chance to play some awesome festivals and events last summer, and as a new band any venue that's willing to have us is a big milestone. Once shows start back up again, we'd love to play at some of the more renowned venues in Milwaukee like Cactus Club, Miramar Theatre, and X-Ray Arcade to name a few!
If you could play any show with any lineup who would be on the ticket?
Jack: The 1975, twenty one pilots, Catfish and the Bottleman
What is some advice that you would give to someone who is just getting into playing in a band?
Jack: Practice, practice, practice and have an end goal that you're reaching for whether it's a show or writing a new song together. It's amazing what can happen after a few months of learning how to meld together sonically and create a sound that's distinctly your own. Lastly, never be afraid to put yourself out there – you never know when an opportunity to play a show will pop up and it's amazing how playing 1 show can turn into 2 or 3 more.
If you could go back in time and give yourselves advice, what would it be?
Jack: Don't be so hard on yourself and go practice!
Of your songs which one means the most to you and why?
Sean: All of our songs, in one way or another, incorporate our band motto/mission statement "Hope is Not Lost." We're always seeking the light at the end of the tunnel in the stories we tell. We have a new song coming out in May called "Found" that's all about keeping hope in future possibilities, and we're very excited to get that out!
Which songs are your favorite to play and which get requested the most?
Jack: Probably "Floodplains," "Wahkinintha Woods," and "Running in the Forest."
What is the creative process for the band, and what inspires you to write your music?
Sean: A lot of our music is born out of moments of uncertainty. When I started the band, I was in a rough place mentally – I was off at school and coming to grips with the fact that the world was a lot more complicated than I had previously realized. I started to write songs addressing those worries, and attempting to find some kind of escape. Moments like that are very inspiring to me, and music can help me try to find the light at the end of the tunnel.
What kinds of messages do you like to get across in your music?
Sean: The "Hope is Not Lost" motto is always key – we try to make sure everything circles back to that in some way.
Do you ever have disagreements in your band, and how do you get past them?
Jack: We very rarely have disagreements as a band, and I think that's mainly due to the groundwork we laid out when we first got together. From the beginning we knew that we had to come up with a mission statement and create our brand around that, and because of this we're almost always on the same page. If there is a disagreement we always make sure everyone's opinion is heard and sometimes we'll have an entire practice set aside to figure out what the best thing for the band is.
What are your plans for the future, and do you have anything that you want to spotlight that's coming up?
Sean: Our new single "Found" is out on May 1st! It's a song about possibility and hope for the future, and you can pre-save it on Spotify here: https://distrokid.com/hyperfollow/beforenitrogen/found?fbclid=IwAR24A5PC9XchxRjdQpZtFo2yPXiTKw2wXGQwD9DK-zeeZlmyyaKR3o-zGVM.
We are currently dealing with the logistics of not being able to perform, record in the studio, or even rehearse together for the foreseeable future. But, true to our motto, we are hopeful to resume as soon as we can and get back to doing what we love!