Discover more from Volatile Weekly
Interviews in the music industry from around the world
Interview: Black Bolt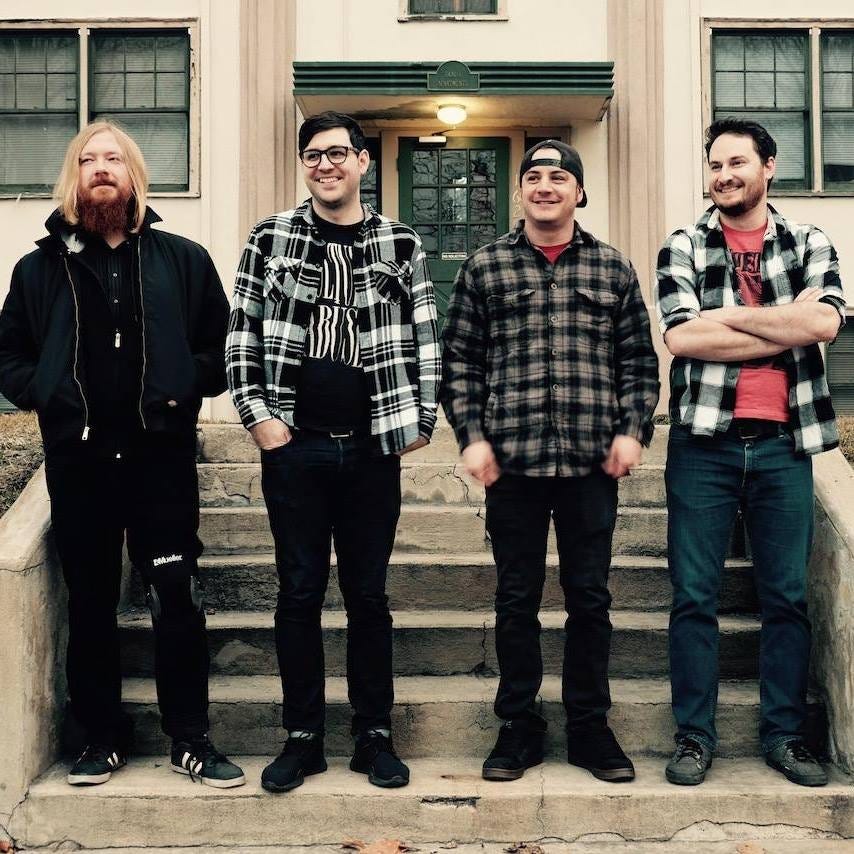 From Kyle - bass
What got you into music, and if you had not gotten into music what would you be doing today?
I was always kind of interested in music from a young age, but it was my friend Cade who showed me a lot of the early punk bands I was into. Which led to me wanting to play bass and be in a band. As far as what I would be doing now, probably the same thing but without all the fun of getting to play shows with my friends from time to time. So I guess the same but more boring? 
What do you like to do when you're not playing music and how does that influence your creativity?
I play a lot of video games. That is probably my main hobby outside of music. I am a terribly mediocre tank main in Overwatch and then usually play Destiny 2 to get my PVE fix. I also enjoy comic books, but I have fallen terribly behind on my reading list.
How long has your band been around?
I am not 100% the exact number, but I believe it is around 8 years.
Where are you based out of and how did that influence your music?
We are from Boise, Idaho. I think it probably influences us most via our vocalist Dustin's lyrics. While Boise can be an awesome place, it also has some terrible politics in the city and around the state. It is getting better slowly, but the state still leans heavily conservative and seems hell bent on moving backwards at times. 
How did you come up with the name of your band and what does it mean to you.
Two of us are pretty heavily into comic and thought it would be a cool name. Black Bolt is the silent king and his voice can blow up a planet and that is pretty awesome. Why wouldn't you want to be named after a bad ass like that?
Tell me about the best and worst shows you have played.
The worst show we ever played was with one of my favorite bands, Title Fight. It was Halloween, we were basically the only people in costume, which made it slightly awkward. Then some of us drank too much and we just play mad sloppy. The crowd was not feeling it.
The best show probably was our first year playing Treefort (a local music fest). I think all of us had pretty low expectations. We were playing late at night, there was a lot of bigger bands playing on different stages at the same time. But when we got on stage and started playing the venue had filled up and was digging it. It was very cool. Also for me personally, that was the first time my parents ever watched any of my bands. They seemed to actually dig it and had a lot of fun.
Tell me about your favorite venue to play at, and do you have any places you want to play that you haven't already?
My favorite venue in town is Neurolux. It has been a staple of the music scene in Boise forever. A lot of great bands have come through Boise and played there. Plus they make basically the stiffest drinks in town and the staff is awesome. Bonus points for the sick ass crown they lights up behind the stage.
I would love to play El Korah Shrine during Treefort. It is just a really cool venue that is only really used during Treefort.
If you could play any show with any lineup who would be on the ticket?
This question could honestly change any day, but if I made a dream lineup it would include; American Nightmare, Joyce Manor, Jawbreaker and Black Bolt. Honestly if we could play with any of those bands I would incredibly stoked. 
What is some advice that you would give to someone who is just getting into playing in a band?
Find people who have the same goals as you and who you get along with. One of the best parts of being in Black Bolt is that we are all on the same wavelength as a band. No one is shooting for the stars. We are just 4 good friends who want to play music together and have fun. Also play what you're into. Don't try to write music to be on the latest popular wave. 
If you could go back in time and give yourselves advice, what would it be?
Probably not to give up on playing music while in college. I didn't even touch my bass for the 5 years I was in college and looking back that was a pretty dumb thing to do.
Of your songs which one means the most to you and why? 
Probably a tie between "Sight Beyond Sight" and "Cozy Uptown Duck Palace." "Sight Beyond Sight" was the first song we did. So while we don't play it anymore, I still love it since Dustin showed it to me and it kicked off this whole thing. "Cozy Uptown Duck Palace" because it was the first time I personally wrote a song from front to back, minus the lyrics.
Which songs are your favorite to play and which get requested the most?
I really enjoy "Claws Out" because it so simple and dumb but in the best way possible. It just makes it fun to play. I also really enjoy our song "Chill 'em All." It has this quiet loud quiet element to it that I just find very fun to play. I don't think we have ever had someone request a specific song, but hopefully that will change with the new album we are working on.
What is the creative process for the band, and what inspires you to write your music?
Usually what happens is someone will show up with a new riff or the loose structure of a song they wrote. Then the band will tweak some of the parts and add some elements. After all of that is done Dustin will with a vocal melody and lyrics. I'm usually inspired by hearing other music. Sometimes it is just a riff in a song that sparks creativity. Sometimes it is seeing a band live. There is no tried and true way for me to get into that writing mode.
What kinds of messages do you like to get across in your music?
That's probably a better question for our lyricist. So here's his answer:
I don't know if there are any concrete messages, as in "this is wrong," "think about this thing a certain way," or "only you can prevent forest fires." 
It's really more about making a connection, or putting your heart on your sleeve in the hopes that someone can relate to the song. Our songs can be political, introspective, or interpersonal— we don't really just do "one thing." There are feelings, images, and observations in our song, but I don't know that there is ever a straightforward message. The message is just whatever you take from the song and how you relate to it. 
Do you ever have disagreements in your band, and how do you get past them?
Yes and we usually just talk them out. There really isn't a magical answer. Just be mature and open to other people's problems.
What are your plans for the future, and do you have anything that you want to spotlight that's coming up?
Well we just put out a video for the aforementioned "Claws Out." So please go check it out! Link: https://www.youtube.com/watch?v=uxCHLd3pQDs
Additionally, we have been working hard on a new album tentatively titled "The North End," which will hopefully be released early 2020.