Discover more from Volatile Weekly
Interviews in the music industry from around the world
Interview: Borderline Natives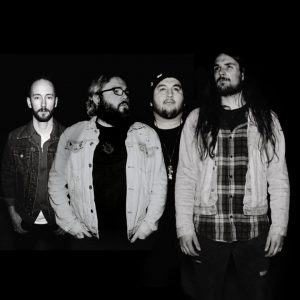 What got you into music, and if you had not gotten into music what would you be doing today?
My family got me into music. seeing my dad and his brothers play together when i was younger in the house where i grew up in Michigan.
If I wasn't doing music I would probably be doing something in the industry at least.
What do you like to do when you are not playing music and how does that influence your creativity?
Music is a huge part of my life it's what keeps me going honestly, i spend a lot of time alone overthinking parts of my life and i get a lot a fuel from that type of isolation which isn't necessarily a bad thing you just have to know when you have to talk to friends because its very easy to get lost in your own head. I spend a lot of time in East Nashville at record shops and venues seeing bands and catching influences from that. 
How long has your band been around?
This band has been around since 2017 but it really got legs in 2019 we are all in a good space right now.
Where are you based out of and how did that influence your music?
We are based out of Nashville,Tennessee it's a very cool and collaborative time in the city its kind of always been like that. Its cool that if you have an idea people are willing to help you make it happen.
How did you come up with the name of your band and what does it mean to you.
Borderline Natives has two meanings, the main being that anyone who feels they are in a place they don't belong is a Borderline Native. Also none of us are from Nashville but we all live here.
Tell me about the best and worst shows you have played.
The best show we played so far was a Little Harpeth Brewing. It was the first show of the new line up and we crushed it. We had only gotten into a room together a few times before the show and we all just fell into place. It was so natural we were all so proud and new we had something special.
The worst show we played was a show to like 3 people and the sound guy was not on our side but i'm pretty sure every band has played that show.
Tell me about your favorite venue to play at, and do you have any places you want to play that you haven't already?
There is a lot of great venues, The End. has always been a good one and Little harpeth.some to play would be  Exit/In and The Cowan.
If you could play any show with any lineup who would be on the ticket?
Opening for All Time Low, Blink-182, Green Day, Alkaline Trio or even like Angels And Airwaves would be great more realistically bands like Free Throw, Neck Deep or State Champs would be legendary.
What is some advice that you would give to someone who is just getting into playing in a band?
Keep pushing, keep moving forward. Find people who want to make it work and don't think you have to settle.there is a perfect fit with a band you might just need to take time to find it.
If you could go back in time and give yourselves advice, what would it be?
If i were to make a quote.
"Hey man it will all make sense. also buy a new amp sooner." 
Of your songs which one means the most to you and why? 
There's a lot of stuff i got to talk about on the new album but Sweetie has always been special to me it was the first song i wrote where i felt super pumped about it and i was writing about how i was doing at the time and it all lined up.
Which songs are your favorite to play and which get requested the most?
Coming Home is always fun, Sweetie is a fan favorite. Also all the new songs plus the new single we put out Two Rivers people sing that one and that's the best feeling.
What is the creative process for the band, and what inspires you to write your music?
It usually starts with a small idea whether its a lyric or a riff and by the end of a rehearsal we've got a solid idea. Inspiration comes from anywhere honestly but I get a lot from past relationships or everyday thoughts i have.    
What kinds of messages do you like to get across in your music?
Unity is always important also that fact that nobody is ever truly alone. We figure its good to keep topic and experiences timeless because anyone can identify with the songs 
Do you ever have disagreements in your band, and how do you get past them?
We all have a common goal which is something that we know is special so we don't have many disagreements but if anything its how we can be more effective and we are very lucky to work as well as we do. Everybody wants the best for the band and its a beautiful thing.
What are your plans for the future, and do you have anything that you want to spotlight that's coming up?
We are putting out our first full length album this year so stay tuned for that we put out a new single with a music video called Two Rivers, a few months back. And a lot of other stuff will all be announced. Follow us on all the socials to stay updated!