Discover more from Volatile Weekly
Interviews in the music industry from around the world
Interview: Brewfish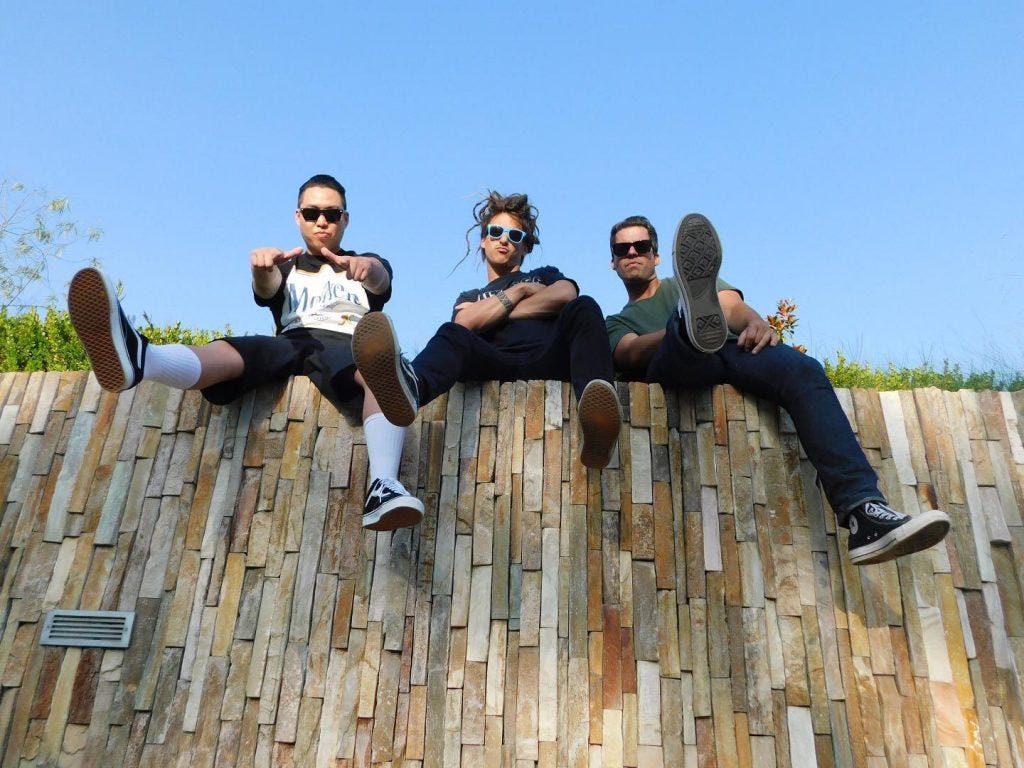 What got you into music, and if you had not gotten into music what would you be doing today? I've grown up with music ever since I was born, my dad being one that played all these different instruments. I've always had a strong passion for music, and if I wasn't playing I'd probably be doing stuff that involved reaching out to folks some way or another.
What do you like to do when you are not playing music and how does that influence your creativity? I enjoy hanging out with friends, partying, watching movies, drawing, traveling. And all the experiences I go through makes for good writing.
How long has your band been around? Our band has been around since 2011.
Where are you based out of and how did that influence your music? We are based out of Long Beach CA. We are influenced by a lot of reggae, rock, punk, and hip hop around here.
How did you come up with the name of your band and what does it mean to you. Our band name came out of knocking back a couple beers in the garage. We named ourselves Brewfish because we drink brews like fish drink water. We thought it was funny but it kind of stuck, and here we are.
Tell me about the best and worst shows you have played. The best shows we've played in my mind has to be the time we went on tour with the Dirty Heads in Colorado. Each show sold out and the crowds were amazing! The worst shows are when one of us is sick, and our show suffers for it. We still go on no matter what, because people came out for us, sometimes from really far, and we give it our all every time!
Tell me about your favorite venue to play at, and do you have any places you want to play that you haven't already? Our favorite venue to play is the Queen Mary. We love the setup, the sound, the people, and it's right next to home.
If you could play any show with any lineup who would be on the ticket? I would love to play a super punk show with NOFX and Pennywise!
What is some advice that you would give to someone who is just getting into playing in a band? Play your ass off and don't say no to any gig!
If you could go back in time and give yourselves advice, what would it be? I would tell myself to start earlier!!!
Of your songs which one means the most to you and why?  The song Ay, Carumba, one of the first songs I ever made, still means the most to me. It represents my crazy, erratic, energetic personality, and the organized chaos that goes on in my head. I still think it is brilliant.
Which songs are your favorite to play and which get requested the most? I love to play My Drug because it's such a fun and funky song, and it does get requested quite a bit.
What is the creative process for the band, and what inspires you to write your music? Well,I usually come up with the lyrics and the melody and the band builds around it. Kind of like a house, where the foundation is built first, followed by the wood and dry walls, then the finishing touches at the end.
What kinds of messages do you like to get across in your music? I like to write about real life, experiences, whether personal or from other perspectives.
Do you ever have disagreements in your band, and how do you get past them? The band gets into disagreements from time to time, just like any relationship. But communication, patience, maturity, and forgiveness is what keeps this ship rolling.
What are your plans for the future, and do you have anything that you want to spotlight that's coming up? Our plans is to do what we do every day, make music and play shows, and hopefully find people that like it and connect. Our next show is the Wonderfront festival in San Diego in November. See you there!