Discover more from Volatile Weekly
Interviews in the music industry from around the world
Interview: Chaoseum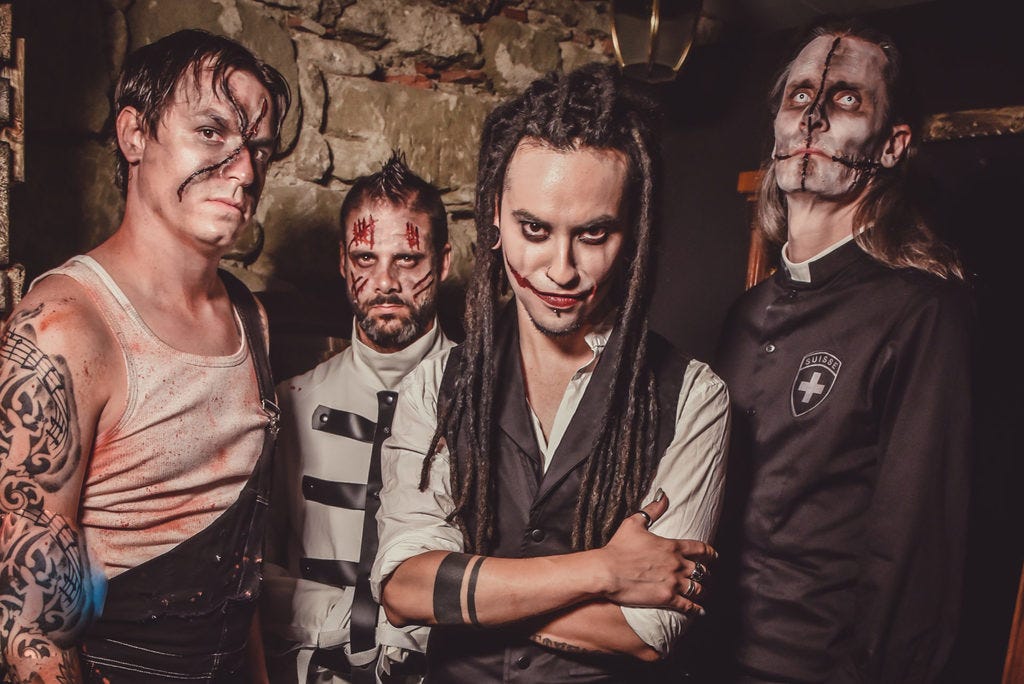 What got you into music, and if you had not gotten into music what would you be doing today?
I'm starting learning guitar when I discover heavy metal and Iron Maiden. I think, without music, I'll spend more time doing sports
What do you like to do when you're not playing music and how does that influence your creativity?
It's not often, but I like to go hiking with my family.  
How long has your band been around?
The band was born in January 2018.
Where are you based out of and how did that influence your music?
We are from Lausanne. In this French Part in Switzerland, Metal is not the most popular style of music. 
How did you come up with the name of your band and what does it mean to you.
we were looking for an original name that matches our image and our "theatrical" show.  it's a bit like the museum of chaos
Tell me about the best and worst shows you have played.
The best was in 2019 in Lausanne. That was the second show with our singer CK Smile.
We even released a live album from this concert. But the first show with him was really bad. We have some technical trouble. That was in France. But the ambiance was good. Just that was not a good evening for us. 
Tell me about your favorite venue to play at, and do you have any places you want to play that you haven't already?
I really like a place in Switzerland called Z7. It's a little bit a dream every time I play there. My next wish is to play in a big festival on a big stage, for the sound and the ambiance. 
If you could play any show with any lineup who would be on the ticket?
 For me Iron Maiden. For the other Band members, Korn. 
What is some advice that you would give to someone who is just getting into playing in a band? 
Do you all have the same ambitions? 
If you could go back in time and give yourselves advice, what would it be?
Start learning music when I was very young 
Of your songs which one means the most to you and why? 
Second life, because I've wanted to write these words for a long time. The story of a sick daughter and a father who won't let her go.  He exchanges his face with another girl so that she can live. This song will be on our next album «Second Life »
Which songs are your favorite to play and which get requested the most?
I think "First Step To Hell". It's a good song to play 
What is the creative process for the band, and what inspires you to write your music?
Everybody's have something to do. But Loic make the main part of the music and CK the lyrics. 
What kinds of messages do you like to get across in your music?
We have no advice. Sometime we write about our own experience, sometimes it's just an unreal story .... 
Do you ever have disagreements in your band, and how do you get past them?
Yes of course, but nothing important. each member has responsibilities and it is they who decide when it is necessary.
What are your plans for the future, and do you have anything that you want to spotlight that's coming up?
Really soon, a new video with a new song. In September, 25th a new album called "Second Life". Our European tour with Fleshgod Apocalypse ans Ex-Deo was postponed in October 2021 due to Covid-19 
Valery Veings.