Discover more from Volatile Weekly
Interviews in the music industry from around the world
Interview: Chasing Apparitions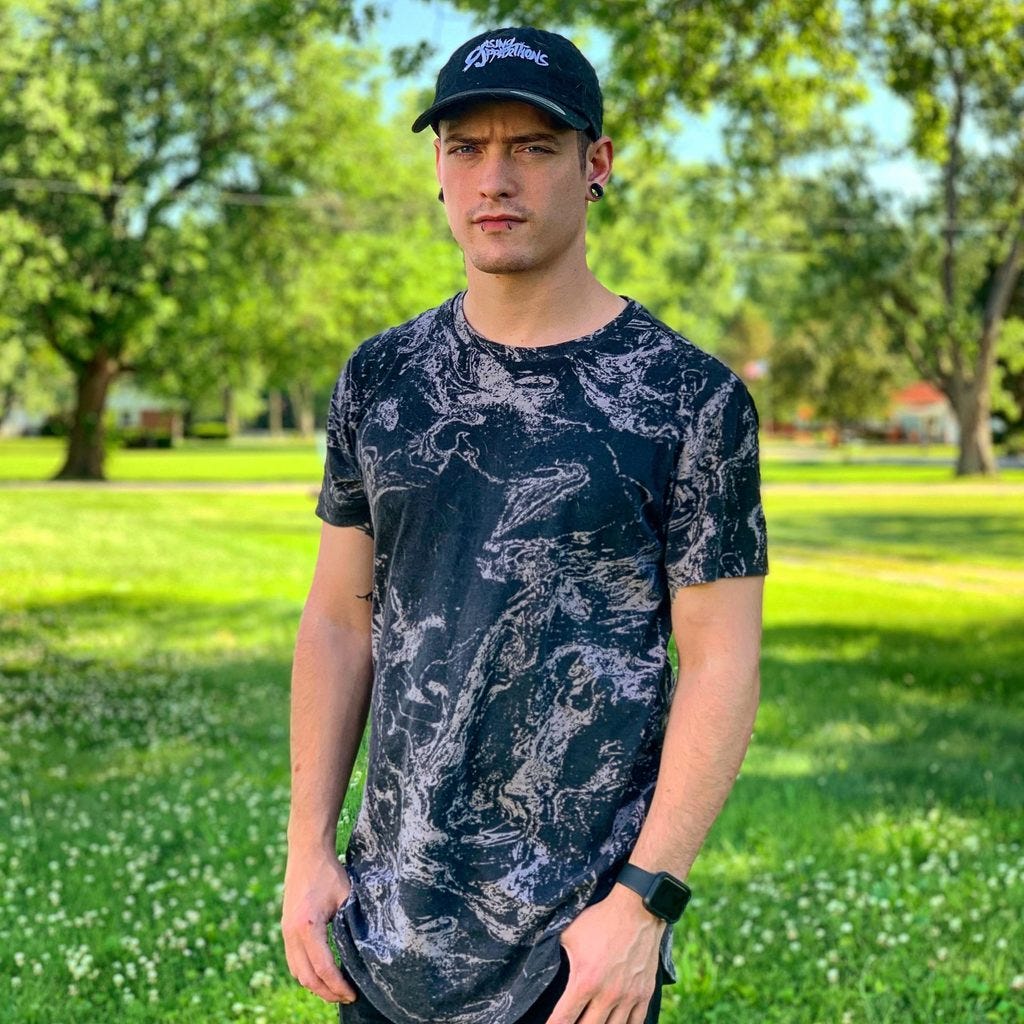 To preface this interview: Josey (guitarist) answered all of the questions.
What got you into music, and if you had not gotten into music what would you be doing today?
Asking Alexandria's debut album Stand Up & Scream. I had always enjoyed listening to music up to that point, but after seeing the music video for "The Final Episode (Let's Change the Channel)" I was so memorized. I asked my mom to buy me a guitar shortly after.
What do you like to do when you're not playing music and how does that influence your creativity?
I enjoy doing covers for my youtube channel. I've always wanted to get into graphic design using Photoshop & After Effects to that's a cool way to combine them both. I also really enjoy playing Apex Legends on PS4. I've managed to hit Diamond every season.
How long has your band been around?
We started early 2015. In 2016-2019 we were on hiatus because of how the original members quit. Late 2019 or early 2020 I decided to pick it back up. 
Where are you based out of and how did that influence your music?
Chasing Apparitions is based out of Terre Haute, IN, but the vocalist (Justin) lives in Louisiana & Jacob lives over in Sweden. My location didn't really influence my music because where I live metal isn't popular. The majority of bands here are pop-punk or punk. It just forced me to look for people outside of my area.
How did you come up with the name of your band and what does it mean to you.
The name of the band is something I saw on Tumblr once. I think it was "albums with opposite names" or something of the sort, but to me the meaning of Chasing Apparitions. Is that your hopes, your dream. Whatever you're trying to achieve will always be slightly out of reach. 
Tell me about the best and worst shows you have played.
The best show I've ever played was at the Hoosier Dome. The place was packed. It was sweaty. Kids were singing along with us. It was amazing. I'll never forget it. The worst show I've ever played was in Indianapolis, IN. I'm not going to call out the venue, because I don't want to cause any drama, but we were guaranteed pay that we never got. The opening band was late so our setlist got cut short. & the sound guy walked away when we were trying to get sound set-up stating "it was fine".
Tell me about your favorite venue to play at, and do you have any places you want to play that you haven't already?
My all-time favorite venue to play at is the Hoosier Dome in Indianapolis, IN. The owner is super chill. I know a few of the workers. The kids that come out to the shows there are always so supportive. They've never heard your band before, but you best believe they're going to start a mosh pit for you while they scream nonsense. I love the atmosphere.
If you could play any show with any lineup who would be on the ticket?
Dayseeker. Thousand Below. Chasing Apparitions. Soulseeker (Indianapolis local. Look em up). Relics (Indianapolis local. Look em up) at the Hoosier Dome of course. I think that could get wild.
What is some advice that you would give to someone who is just getting into playing in a band?
Don't release subpar material. Work in silence. Get everything made that you can. Professional recordings. A Music video or lyric video. Album artwork. Etc. Get EVERYTHING back before you announce a release date. You don't want to be one of those local bands that says "coming soon." once a week.
If you could go back in time and give yourselves advice, what would it be?
Don't announce a release date until you get everything back, complications arise & stuff gets pushed back. It's super annoying.
Of your songs which one means the most to you and why? 
Of our newest material, "L'appel Du Vide" means the most to me. Having constant suicidal thoughts is something I've struggled with for the majority of my life. Understanding my own mortality & what could possibly come after is something that I stress myself out about more times than I would like to admit. The lyrics in that song perfectly represent my feelings & my thoughts. 
Which songs are your favorite to play and which get requested the most?
One of my favorite songs to play is "Tits or GTFO". The verse riff is so much fun to play & there's tapping in the chorus that's really fun. "Tits" is probably our most requested song at the moment, but I'm excited to see which songs off "Am I Worth Saving?" become fan favorites. 
What is the creative process for the band, and what inspires you to write your music?
The creative process is pretty easy. Typically I come up with a riff or a song structure & I send that to Jacob. He then works on it & we essentially just send the file back & forth until we're happy. Once the instrumental is completely done we send the demo over to Justin & he records vocals over it. 
Inspiration is different. I wasn't in a good place in my life a couple years ago & I still get really negative thoughts about life & the meaning of it all. I don't really discuss my emotions with a lot of people so music is my outlet essentially. 
What kinds of messages do you like to get across in your music?
It's okay to be mad. It's okay to be sad. The current state of the world isn't good. You're allowed to be upset or pissed off. It's okay if you want to question yourself or question anything. You're not alone. If anyone needs to talk or discuss things, feel free to contact me. 
Do you ever have disagreements in your band, and how do you get past them?
Typically we just do a majority vote if it's something big. We're really good about working together as a team & not getting in each other's way. 
What are your plans for the future, and do you have anything that you want to spotlight that's coming up?
Currently our plans are to release our 2nd single "L'appel Du Vide" on 8.7.2020.
Shortly after we will announce the release date of our EP "Am I Worth Saving?".
In the winter we're going to go back into the studio to begin working on an EP for 2021. We want to be able to release music consistently so people aren't waiting years for another EP.