Discover more from Volatile Weekly
Interviews in the music industry from around the world
Interview: Chloe Chadwick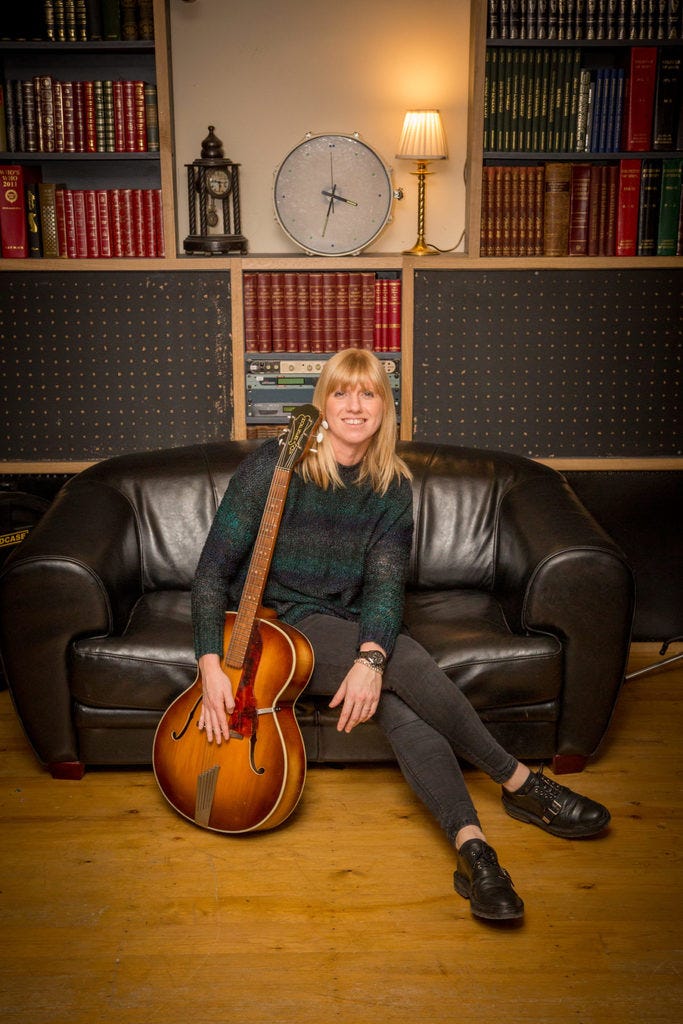 What got you into music, and if you had not gotten into music what would you be doing today? 
Well... my dad introduced me to plenty of music when I was little, in particular the Beatles, Police, The Kinks, Motown, and so it was my family that got me into music. I don't think I would be the person I am today without music. Music has brought me so much joy in my life since my childhood I think I would be a lost soul without it, so I could never not have music in my life. I remember loving all sorts of music growing up. My bigger sister was a fan of Salt n Pepa, Michael Jackson, Bobby Brown and so I used to dance with her and learn the best moves, she was a great dancer when she was a teenager. Then when I was old enough to choose my own music, I loved all chart music, I was really into Michael Jackson, then I loved a bit of rock like Nirvana, Offspring, Guns N Roses, and then I remember loving the Backstreet Boys too, my taste is music was crazy! I still have a crazy taste in music, I just love it. So I suppose all these bands and genres drew me in at such a young age, I was bound to have music in my life. I just wouldn't have imagined looking back, where I would be now.
What do you like to do when your not playing music and how does that influence your creativity?
I like to work and keep busy. Music brings me a lot of things, but it doesn't always pay the bills, and so I have to keep a roof over my head. I'm a hard worker and will literally do anything to ensure I have a good life, a house, food on the table and my guitars! I also love to cook, I like keeping fit too when I have the time! I love to songwriter, my ultimate passion.
How long has your band been around?
I've been in and out of bands my whole life, although I've never changed my name I've played with lots of musicians over the years, whom I still keep in touch with today. My music wouldn't be the same without the musicians who help make them as good as they can be.
Where are you based out of and how did that influence your music?
I am based in Cheshire, England, although I grew up just outside of Stoke on Trent. The influences were good, I mean Slash from Guns and Roses was born here, and Robert Plant was also born in staffordshire, So there was lots of talent that came from this area! We all had a lot to live up to!
How did you come up with the name of your band and what does it mean to you
the name of my band is my name so that was easy enough! Keeping my name is great as I feel it creates a more personal approach. Thats how it's always been!
Tell me about the best and worst shows you have played.
Best show was the Viper Rooms in Hollywood, just amazing to perform at an iconic venue so far away from home. Worse venue... I've played a few venues that weren't exactly on par but we all go through that.
If you could play any show with any lineup who would be on the ticket?
John Mayer, Carrie Underwood, Rolling Stones, Zac Brown Band, Foo Fighters, Dixie Chicks (the Chicks)!
What is some advice that you would give to someone who is just getting into playing in a band?
Take small steps, make achievable goals that you can hit, don't give up, if you are talented you will make some sort of success with your music. It gets frustrating along the way but Rome wasn't built in a day. Hard work overcomes all!
If you could go back in time and give yourselves advice, what would it be?
To believe in myself more when I was younger, to gain as much knowledge as I could about music, the business side of music too, I was young but man I wished I knew what I know now back then. It hard when you push for your dream on your own with no support.
Of your songs which one means the most to you and why?
A song called 'I'm the One' it's a song about not giving up no matter what, no matter how many doors gets slammed, or how many negative comments you get (cus you get them!) to wear your heart on your sleeve, and do what you want to do!
Which songs are your favorite to play and which get requested the most?
Settle your heart gets requested a lot, so does my new single Devils Game! This one is my
Favourite to play, it's a real deep emotional song hence why I love it because it's a little more serious and different to my previous tracks.
What is the creative process for the band, and what inspires you to write your music?
Everyday life inspires me to write, in this day and age there's so much to write about! I get lost in it all, but at least I don't get writers block anymore! Life and love have always inspired me the most. I've been through ups and downs like most people, it's sometimes good to put experiences into a song, and so people can relate.
What kinds of messages do you like to get across in your music?
Mostly words of comfort, love, life, joy, real-life situations, positive outcomes, awareness.
What are your plans for the future, and do you have anything that you want to spotlight that's coming up?
Yes my brand new single is out now on all social media platforms, Devils Game! Give it a listen! Future plans involve, more songwriting, more releasing of music, more cooking and more working!! Bring it on!