Discover more from Volatile Weekly
Interviews in the music industry from around the world
Interview: Crooked Forest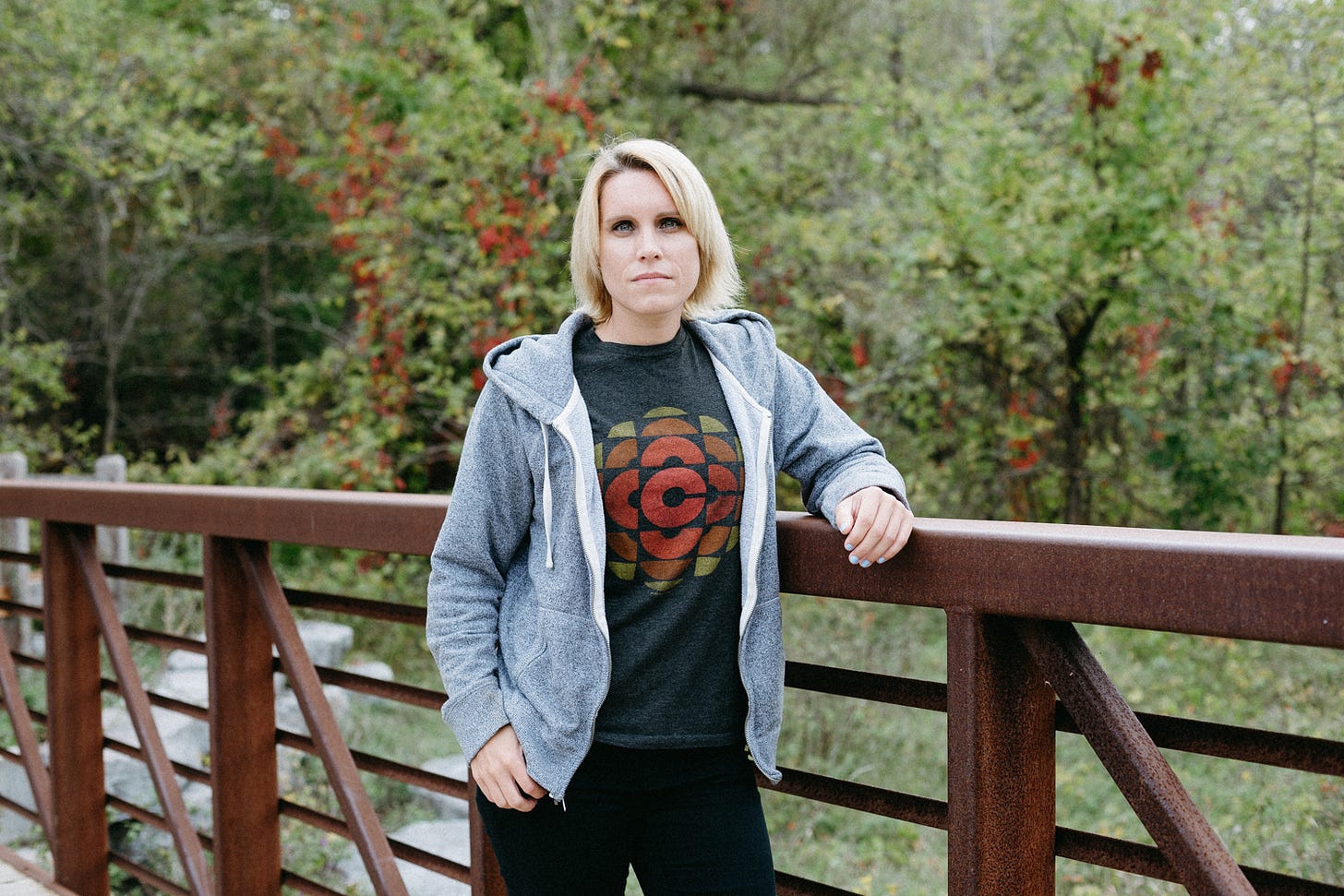 What got you into music, and if you had not gotten into music what would you be doing today?
I'm the youngest in my family and everyone has a big taste for music, but it wasn't until a friend of mine showed me his guitar one day when I was young that I knew I wanted to have one of my own. I got obsessively addicted to pop-punk in my pre-teen years and that sort of sealed the deal for me, been playing and writing ever since then.
If I wasn't doing this right now, I'd probably still be working in some sort of technical job and I'd try to still work in the events/entertainment still, on the back-end of things, getting people coffee and the like.
What do you like to do when you are not playing music and how does that influence your creativity?
Mostly I go for walks with my dog Dakota and try to take myself somewhere new as much as possible. The biggest thing for me is to always try to be meeting new people, hearing new stories and how their life is going, more so than my own. You can learn a lot just by listening to people and the way they view the world.
How long has music been your career?
I guess I'd count that from when I started working in professional recording studios, so we're going on 15 years now.
Where are you based out of and how did that influence your music?
I'm from a city called Vaughan which is just north of Toronto, Ontario. It's a big city with a bunch of smaller cities inside it, which is to say it's incredibly diverse and there's no shortage of things to do here. That said, people from my town specifically, Woodbridge, have a particular way about themselves, an inflated sense of ego is probably the best way to describe it because it's a pretty affluent area, and I think that comes out in my lyrics a fair bit because I've always felt like a bit of an outsider here.
Tell me about the best and worst shows you have played.
Best show was probably when my old band and I played the Opera House in Toronto when I was 17 or so. It's one of my all time favourite venues and it was the first time people in the crowd ever moshed to our set, so that was really cool to see. I don't think I've played enough shows yet to have a "worst", fortunately. Each one is exciting in its own way.
Do you have any places you want to play that you have not already?
Tons. I want to tour the States and eventually Europe, too. I'm Polish, so getting out to Poland for a festival would be the ultimate for sure.
If you could play any show with any lineup, who would be on the ticket?
Any? Easy. This would be an epic mini Pop Disaster Tour East Meets West Reissue featuring all my favourite bands and me: Blink182, Green Day, Jimmy Eat World & Crooked Forest. I can already feel the sweat, saliva & glitter bombs.
What is some advice that you would give to someone who is just getting into music?
It took me a cool 15 years to feel like I was any good at playing guitar, so don't be so hard on yourself when you're starting out, regardless of what instrument or avenue you're taking. The most important part is that you've found a fun way to express yourself, so also, don't feel limited by anything and try as much as possible.
If you could go back in time and give yourself advice, what would it be?
Believe in yourself more. It wasn't until sometime last year that I started feeling comfortable enough in my own skin to really get honest with what I was doing with music and why I was drawn to it in the first place. It's easy to get bogged down by what other people say or don't say about you & what you're doing, just focus on you and the rest will come.
Of your songs which one means the most to you and why? 
I have one I just finished recording for my new EP called "Driveway". I wrote it on the 10th anniversary of my friend's suicide and it's still something that weighs heavily on me most days. I've probably spent more time on this one than any of my other songs to date because I wanted to be sure I was doing right by his memory.
Which songs are your favorite to play and which get requested the most?
I do a lot of classic pop-punk covers and they generally go over well. They're my favourite because I get to lay on my thickest SoCal punk vocal tones and snarl into the mic a bunch and they allow me to get all my frustrations out.
What is the creative process for you, and what inspires you to write your music?
It's a big heaping mess honestly. I probably have one of the most annoying creative processes. I do everything myself from start to finish so I do a lot of creating, breaking down, and recreating until I mould it into something I'm happy with. Some of my songs go through multiple genre flips before I land on the "right" one.
Everything and everyone. All my music stems from lyrics which are just stories about my life or things going on in the world at the moment.
What kinds of messages do you like to get across in your music?
I try to encourage open honest conversation in all its forms, or like, being true to yourself and how you're feeling about whatever it is you're talking about. Sometimes having hard conversations leads to bigger challenges, or someone might not like what you're saying about them, but if it's what you're feeling I think you're allowed to feel it and you should express it.
Do you ever have disagreements when collaborating and how do you get past them?
Fortunately not really. I think my background working as an audio engineer for professional studios really helped me learn how to communicate with a wide variety of creative people. As long as you all still remember you have the same goal at the end of the project, you should generally be able to stay away from any big disagreements. But it's healthy to have them, too, because it means you all care about it.
What are your plans for the future, and do you have anything that you want to spotlight that is coming up?
I'm in the final stages of my new EP which will be coming out before ya know it. I'll be putting it out under my given name Jaimee Jakobczak and the title "Jestem Krzywym Lasem" which plainly means, "I am Crooked Forest". It's the first record I'm putting out under my given name and it's also lyrically the most personal one to date. I'm really proud of it and hope everyone gives it a listen!
Social Media Links:  Spotify: https://open.spotify.com/artist/4gqlEjlgia9now94HAPJnd Bandcamp: https://crookedforestband.bandcamp.com Instagram: https://www.instagram.com/crookedforestband/ Facebook: https://www.facebook.com/crookedforestband Twitter: https://twitter.com/crooked_forest Twitch: https://www.twitch.tv/crookedforest