Discover more from Volatile Weekly
Interviews in the music industry from around the world
Interview: Days To Come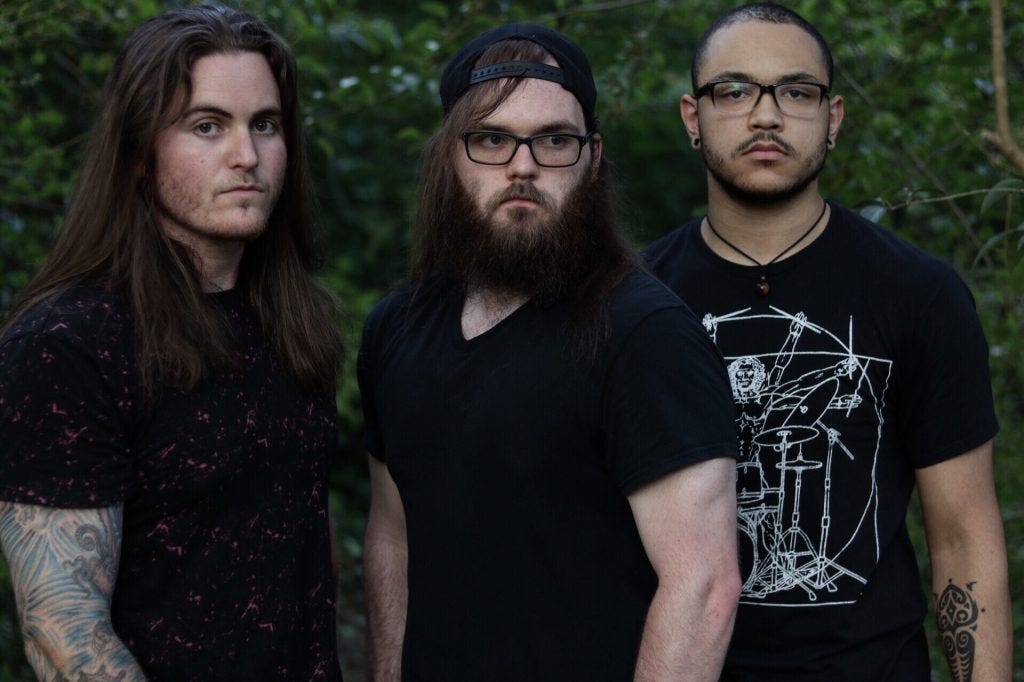 What got you into music, and if you had not gotten into music what would you be doing today?
A: Jalen - I've always had a special appreciation for music pretty much since I was born. If I wasn't a musician, I'd probably be a graphic designer.
What do you like to do when you're not playing music and how does that influence your creativity?
A: Brandon - Correct grammar, overthink, and chase dreams. This causes me to really be particular about what I write, making it near impossible to satisfy me.
How long has your band been around?
A: Justin - We officially started in 2014, so five years.
Where are you based out of and how did that influence your music?
A: Brandon - Albany, GA (United States). There's a lot of country and rap artist around here, and they've never been my favorite genres. So, there will be a droughts-worth of bad music influence.
How did you come up with the name of your band and what does it mean to you.
A: Justin - Years ago, Brandon and I were frustrated that we had all of the pieces to put a band together except for a drummer. I was at my day job one day and just thought that everything would work out and it would be better in the "days to come".
For me, the name is basically a reminder to look to the future. Tomorrow is always a brand new day.
Tell me about the best and worst shows you have played.
A: Jalen - Any time we get to play a show with Ventruss is an amazing time! They're some of the coolest guys I've met! As far as bad shows are concerned, there was one last summer that we played and I had the flu, so as you can imagine, it wasn't the best time.
Tell me about your favorite venue to play at, and do you have any places you want to play that you haven't already?
A: Justin - So far, my favorite venue is the Masquerade in Atlanta, GA. We've had the opportunity to play all three rooms at the venue and it's always such a good time.
A venue that we haven't played at yet but is on my list is the House Of Blues. I've been to the one in Orlando, FL a few times and I absolutely love it.
If you could play any show with any lineup who would be on the ticket?
A: Jalen - Sevendust, Alice in Chains, Alter Bridge, and Breaking Benjamin.
What is some advice that you would give to someone who is just getting into playing in a band?
A: Justin - Be patient and find the right people. You don't need the most talented players. You need people that you enjoy spending lots of time with and can trust with creative ideas.
If you could go back in time and give yourselves advice, what would it be?
A: Brandon - Get a stronger back; gear is heavy.
Of your songs which one means the most to you and why?
A: Justin - Currently, our new single, Wolves (June 2019), has a bit of depth and is special for me.
It's about getting out of a negative relationship and I'm thankful that, lyrically, I was able to get that off my chest. I feel like everyone can relate to it to some degree.
Which songs are your favorite to play and which get requested the most?
A: Jalen - A new song that has yet to be officially released called Vultures and our newly released single, Wolves, are two of my favorites. Probably our most requested song to play is Drown.
What is the creative process for the band, and what inspires you to write your music?
A: Justin - Typically, Brandon and I will get together with a few acoustic guitars and work out a rough skeleton of a song. I'll either already have lyrics written or will write some to go with the music. Once that's done, we'll get with Jalen to finish it up.
I grew up in a military household and have had the opportunity to travel the world and experience different cultures. I'm sure this helped influence my creativity.
What kinds of messages do you like to get across in your music?
A: Justin - Typically, the content of the lyrics have been between the struggle of self and doing the right thing. It seems to be a theme that I continue to run back to.
Do you ever have disagreements in your band, and how do you get past them?
A: Brandon - All the time. Normally, we just see who has the most likes on their most recent Instagram post. That'll label who's the alpha in the current situation.
What are your plans for the future, and do you have anything that you want to spotlight that's coming up?
A: Jalen - Absolutely! Next month we are starting our biggest tour ever that'll take us up and down the East side of America for Rock Fest in Wisconsin! It's truly humbling to be invited to play the same festival as some of my favorite bands.