Discover more from Volatile Weekly
Interviews in the music industry from around the world
Interview: Despite The Fallen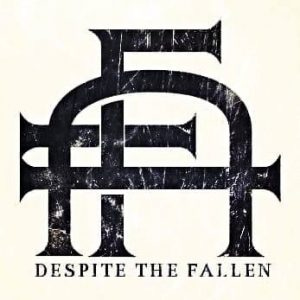 What got you into music, and if you had not gotten into music what would you be doing today? I grew up in a very music centered household. My dad had the classic stereo system that everyone on the street could hear. He would always play bands like Scorpions, Journey, Candlebox, and some newer stuff (at the time) like Godsmack and Staind. My Mom was always listening to bands like Matchbox 20 and Oasis that also left a huge mark on me growing up. I still want to be Rob Thomas just as much now as I did then. If it wasn't for music, I would probably be a lot more dedicated to the writing aspects of my life and locked up in some room somewhere actualy finishing all of the stories that I start. 
What do you like to do when your not playing music and how does that influence your creativity? As previously mentioned I'm an avid reader and writer. I definitely spend a lot of time devoted to the written word. It definitely influences my creativity because it keeps my mind centered on phrases, emotions, or even just certain words that stick out to me that I know I will have to incorporate into song lyrics eventually. 
How long has your band been around? We have been a band for coming up on three years now. Sometimes it still feels like a matter of months, sometimes like ten years. 
Where are you based out of and how did that influence your music? We are based out of Bowling Green and its definitelyhad its influence as for anyone who knows, Bowling Green is a college town that has a very eccentric musical background. You're really never sure what kind of show you're fixing to see when you walk into a venue, but it's always a good time.
How did you come up with the name of your band and what does it mean to you.
 Honestly, one of the guys who played guitar for us when we first started out came up with it and we never really thought about it too much. At the time names didn't really matter to me and I just wanted to play music. To me it has kind of adapted this meaning of "No matter what, keep going." But I couldn't tell you what it was originally supposed to mean other than some dude just thinking it sounded cool.
Tell me about the best and worst shows you have played. We have had some amazing shows where the crowd was in full connection and we just all kind of pooled our energy together. Especially some of the bigger shows like opening for Fuel, Bad Wolves, and 10 Years. We have also had some doozies on the other end of the spectrum. Drunken soundmen, Faulty venue equipment, and some big festivals where the people running sound had embellished their qualifications and had no idea what they were doing. They were used to just putting a mic in front of some cabs and turning it up or down. So when In-Ear monitors, stage splitters, Midi signals, and such were brought up they were in way over their heads and it really sabotaged the entire show for all of the bands. 
Tell me about your favorite venue to play at, and do you have any places you want to play that you haven't already? We have been fortunate to play a lot of awesome venues. Manchester Music Hall in Lexington was definitely one of our favorites. The sound crew there were just incredible and super easy to work with. 
If you could play any show with any lineup who would be on the ticket?
In order to make our picks even make sense it would have to be a festival of some sort because we would be all over the place with Architects, Gregory Alan Isakov, Julien Baker, Deftones, Amber Run, and Breaking Benjamin for good measure. 
What is some advice that you would give to someone who is just getting into playing in a band?
Honestly, just to make special note of all the fun times you have because they are the most important aspect of it all and the easiest to forget. Also, don't forget that you all have to communicate and even if you all get frustrated with each other in the rehearsal room, be able to leave that behind as soon as you leave the room. 
If you could go back in time and give yourselves advice, what would it be? Not to get caught up in all of the social media aspects of it all. There is a lot of trickery involved or misleading things. The phrase "Fake it till you make it" has never been more true than right now. It leaves bands feeling like they have to embellish or put on this act of seeming bigger than they are and its just a hollow, soul stealing venture because it makes you feel like you're not actually accomplishing what you should. We also try not to shove ourselves down peoples throats. We're honestly probably just bad at the social media side of things because we see everyone else posting twice a day to stay engages (especially local/regional bands) and we feel like we're failing to engage our audience in some aspects, but we also don't want people to get tired of seeing us and random things like what beer we are drinking or who did something remotely silly in a Georgia Gas Station. We just like promoting the serious things like our releases, show dates, and when to expect more. I always attribute it to the old mantra of the best work gets done in silence. 
Of your songs which one means the most to you and why? This is a tough choice because I connect a lot of with our songs and for different reasons for each. For me it would be between our latest single "Divide" which explores how two people can care so much about each other but fall victim to the "They should be the one to fix this" mentality. Watching things get so far beyond repair out of stubborness just to claim "You didn't fix this when you should've" and how always painting yourself victim to circumstance or claiming things are out of your control just leads to the pattern of letting things fall apart and not doing anything about it. Basically, just turning something good into ammunition and trying to manipulate things and how that can ruin anything. 
Which songs are your favorite to play and which get requested the most? Beneath You and Gravity are always super fun to play because of their energy and dynamics involved, but we probably get requested to play Stone the most. We recently released a stripped down cover of Drown by Bring Me The Horizon which has had a huge crowd response and is quickly becoming a staple in our live show. 
What is the creative process for the band, and what inspires you to write your music? We've had the sessions where things just happen, and we've had the days where we were forced to grind something out. Thankfully, we know when something is organic and good, and when something comes off as artificial. But our main writing process mainly revolves around getting the instrumentation down, and then I will listen to it a thousand times writing lyrics and melodies and we make changes from there. 
What kinds of messages do you like to get across in your music? Mainly solidarity and that no one is alone. We also have a lot of self-reflection in our songs where the character in question is addressing certain aspects in them that they feel they need to change. I use a technique a lot where if you find something in someone you don't like, some certain quality or personality trait, that you force yourself to find it in you. It's a form of self-honesty that kind of opens up our perception of the world, because it's hard for something external to have an affect on you if theres not some root of it internally as well. That has led to some interesting conversational aspects in our songs where it seems like they're addressing another person, but the narrative kind of shifts to self-reflection. It promotes a healthy mindset to abandon the whole "You need to change" reaction and turns it into "Maybe, we can help each other." 
Do you ever have disagreements in your band, and how do you get past them? I think its pretty natural when you have 4-5 people spending this much time together doing something as fragile and vulnerable as making art for disagreements and such to occur. We tend to handle them pretty well and especially in our growth we have handled things in ways we are really proud of. The main thing is being able to differentiate between who we are when we are working and who we are outside of all that. The main thing is knowing how to communicate efficiently and not just conveying emotions but the meaning behind them. We also have a "No Ego's Allowed" rule which has just kept us all sane and centered. 
What are your plans for the future, and do you have anything that you want to spotlight that's coming up? We are working hard on our next release and it's very promising. We are really excited about the direction we are heading. It's impossible for a band to make the same album over and over and remain excited about it, so we have always pushed ourselves to get creative in new elements to maintain being excited about what we do. It keeps us on our toes and makes us anticipate how people will react to something we feel they may not be expecting of us. So we really hope you enjoy it as much as we are making it. We also have some shows coming up that unfortunately we cannot release just yet, but follow us on Facebook to stay caught up on everything Despite The Fallen. We appreciate all audience interaction we receive and although I mentioned we feel like we slack on the social media aspect of things, one thing we are really proud of is we always do our best to correspond to any interaction. So if you reach out to us, we will always touch back and respond.