Discover more from Volatile Weekly
Interviews in the music industry from around the world
Interview: Fighting Giants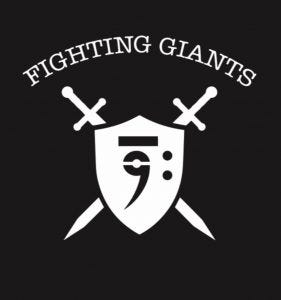 What got you into music, and if you had not gotten into music what would you be doing today?
(Richard in interview) My mother exposed me to music at a very early age and my father listened to Marty Robbins non-stop. once I heard Guns and Roses, everything changed. lol
 Had I not gotten into music, I wanted to be a Paleontologist. But Construction was where i found my living.
What do you like to do when you are not playing music and how does that influence your creativity?
I work ALOT, for a general contractor and its taxing on my mental state a lot. I typically find retreat in books and videogames but I love working on my music gear. i like to nerd out with my tech, swapping speaker combinations in my cabs, and rewiring my amps, switching pickups in my guitars and chasing tones. its an obsession!
How long has your band been around?
Almost a year now. just a handful of shows under our belt in 2019 but we're extremely happy with our fanbase and live performances. we love this stuff.
Where are you based out of and how did that influence your music?
oh man, we've based in Tallahassee Fl. and the area is an absolute treasure trove of talent. we're friends with so many awesome musicians here in Tallahassee that they constantly inspire and push us to elevate our game! we all have hopes that the scene here is on the verge of exploding somewhat like the New England scene of the early 2000's that brought the world Killswitch Engage, All That Remains, Shadows Fall, Unearth, ETC.
How did you come up with the name of your band and what does it mean to you.
 It means that every day we fight battles, physical battles afar and battles within ourselves, these "Giants" represent challenges that once overcome, make us who and what we are. lol, we were ALMOST called Thea Collision.
Tell me about the best and worst shows you have played.
When we play our "worst show" ill get back to you.  lol
typically the "worst" show is when we ourselves are at our worst, and there are nothing and no one to blame BUT ourselves.
Tell me about your favorite venue to play at, and do you have any places you want to play that you haven't already?
Man, both the rock venues in Tallahassee, Chris Godwins "The Warrior on the River" and the towntown "The Wilbury" are both Excellent and awesome Venues and we love them both.
Club LA out in Destin Fl. is currently our next stop, it's the Panhandles Premier venue for Hard Rock. and the staff over there are all amazing folks.
If you could play any show with any lineup who would be on the ticket?
man. I'm gonna say:
Killswitch Engage
36 Crazyfists
HURT
Defy The Tyrant
US
What is some advice that you would give to someone who is just getting into playing in a band?
Practice often and be excellent to each other, you have to be family and you have to be strong together
If you could go back in time and give yourselves advice, what would it be?
Don't take yourself so seriously, you're doing this cause it makes YOU happy.
Of your songs which one means the most to you and why?
Me personally? Gratified.
Because it's simply a positive message. and the music was some of the first I had written in a long time.
Which songs are your favorite to play and which get requested the most?
I'd say the two main tracks from our Visual EP are the most requested, "On the Surface" and "Unravel[TAPE-9]"
Unravel is super fun to play cause its high energy and really short. Gratified is fun as well but currently, my fav. is "Worlds End" and "Tug of War" cause their more Dynamic than the others.
What is the creative process for the band, and what inspires you to write your music?
 We all have similar interests and inspirations so we connect on many key points of Frustration and Accomplishment.
 the process is really organic when we write together. starts with an idea from one and is finished by the group as a whole
What kinds of messages do you like to get across in your music?
That even when Life Sucks, there is still hope to make things better. strength comes from within and we like to try and put out a positive message that folks can get rowdy to.
Do you ever have disagreements in your band, and how do you get past them?
All the time. but we never get mad at one another. we just understand that we won't always agree, and move on with it. if a decision can't be made, we just come back to it later.
What are your plans for the future, and do you have anything that you want to spotlight that's coming up?
Come Find us at a Show and keep an eye out for us this year around the South East!!
current shows are:
Feb 22nd-Club LA, Destin Fl.
March 28th-The Warrior on the river, Tallahassee fl.
April 3rd-The Warrior on the river, Tallahassee fl.