Interview: Fiore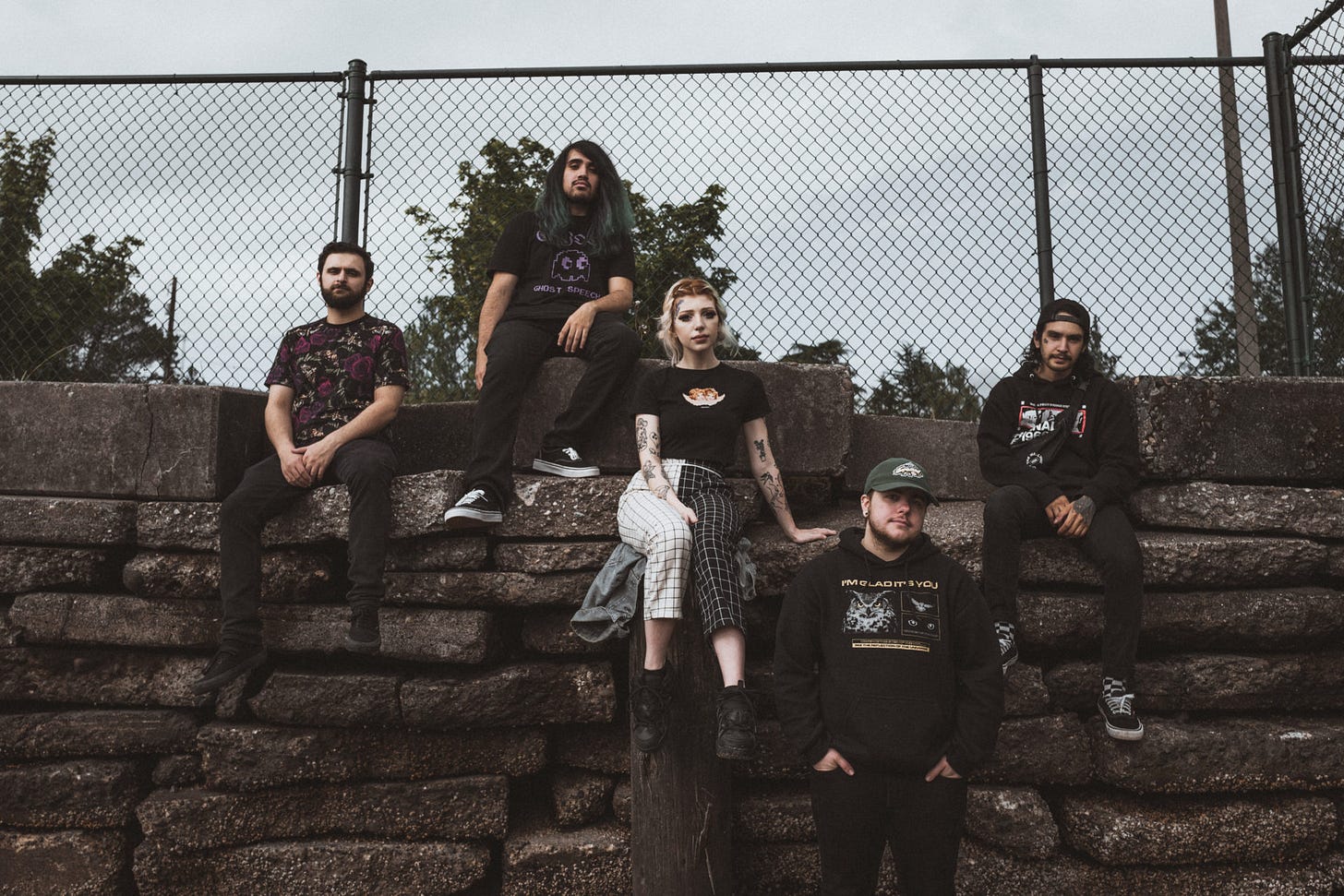 What got you into music? If you had not gotten into music, what would you be doing today?
We all got into music when we were all pretty young. Whether it was through school or influence from close friends and familial figures, we found our way to music in one way or another. If we weren't making music, most of us would be teachers or engaging in another creative endeavor.
What do you like to do when you're not playing music? How does that influence your creativity?
It's hard for any of us to do much that's separate from music. We do enjoy video games, skateboarding, and even just walking outside.Our members are also very engaged in activism, especially around the Black Lives Matter movement. We draw influence from everything in the world around us, and we work to pull a positive message from the grey life we're in.
How long has your band been around?
Fiore began back in the summer of 2018, and we've been really grinding in the last year.
Where are you based out of? How did that influence your music?
We all come from the greater area surrounding Seattle, Washington. The scene is small out here, but it's super strong. Everyone in the scene knows each other and we all feed off of each other for energy and influence. We also find a lot of inspiration from the natural scenery in the Pacific Northwest.
How did you come up with the name of your band? What does it mean to you?
Fiore means "flower" in Italian. It's nothing very deep, but we do like flowers.
Tell me about the best and worst shows you have played.
Our absolute favorite show we've ever played, hands down, was at The Burger Spot in Medford, Oregon, on tour in November. The energy in the room was impressive, fun, and affirmed how much we love what we do. Our least favorite was at a house show in Oregon, back with some old members who were more there to mess around than to perform. It's pretty discouraging to take something seriously when the people around you don't know how to.
Tell me about your favorite venue to play at. Do you have any places you want to play that you haven't already?
Our favorite venue to play is, hands down, Real Art Tacoma. It's kind of our home venue and we love everyone we've ever worked with there. As for places we would love to play, Chain Reaction is easily at the top of the list, which is likely true of any other bands in our scene.
If you could play any show with any lineup, who would be on the ticket?
It would be so sick to play a show with Wicca Phase, Save Face, and Paramore! All are super killer artists that we admire. It would be an absolute honor to share the stage with any of them.
What is some advice that you would give to someone who is just getting into playing in a band?
Understand that nothing comes free. If you want to see your dreams come true, you have to work for it. Practice, stay true to your vision, and quit chasing clout.
If you could go back in time and give yourselves advice, what would it be?
Believe in yourself, and don't let anyone stop you from loving yourself and chasing what makes you truly happy.
Of your songs which one means the most to you and why?
It's Fine, I'm Okay is very important to all of us. It's full of heartache and internal reflection about losing your friend and yourself. It's such a special song full of special moments and we all connect so deeply to it.
Which songs are your favorite to play? Which get requested the most?
We have an upcoming single called "Blue Eyes in the Summer Season," which we often end our set with. It's a high energy song that lets us end on a high note, absolutely covered in sweat. As for requests, we find our listeners love "Winter" the most and get super excited at the thought of us playing.
What is the creative process for the band? What inspires you to write your music?
We usually come together to write collaboratively. Sometimes we'll be noodling around and build on something we heard that we liked. Other times, someone will come in with a part they started writing at home. Inspiration hits at wild times, but all of our songs are based on things we've experienced that impacted us.
What kinds of messages do you like to get across in your music?
Our core values as people and as a band are love, kindness, positivity, and forgiveness. Our number one goal is to use our music to spread positivity to anyone and everyone who will listen.
Do you ever have disagreements in your band? How do you get past them?
We don't usually have any major disagreements. Any that we do have end up being pretty minor and it's easy to just talk through them. Our biggest disagreement lately was on our opinions of self-titled albums, and that didn't last long.
What are your plans for the future? Do you have anything that you want to spotlight that's coming up?
We have a new EP coming out in a few months with another music video! We're very excited about it, and we can't wait until everyone gets to hear it. In the meantime, we've already started writing our next release.