Discover more from Volatile Weekly
Interviews in the music industry from around the world
Interview: Gnostic Gorilla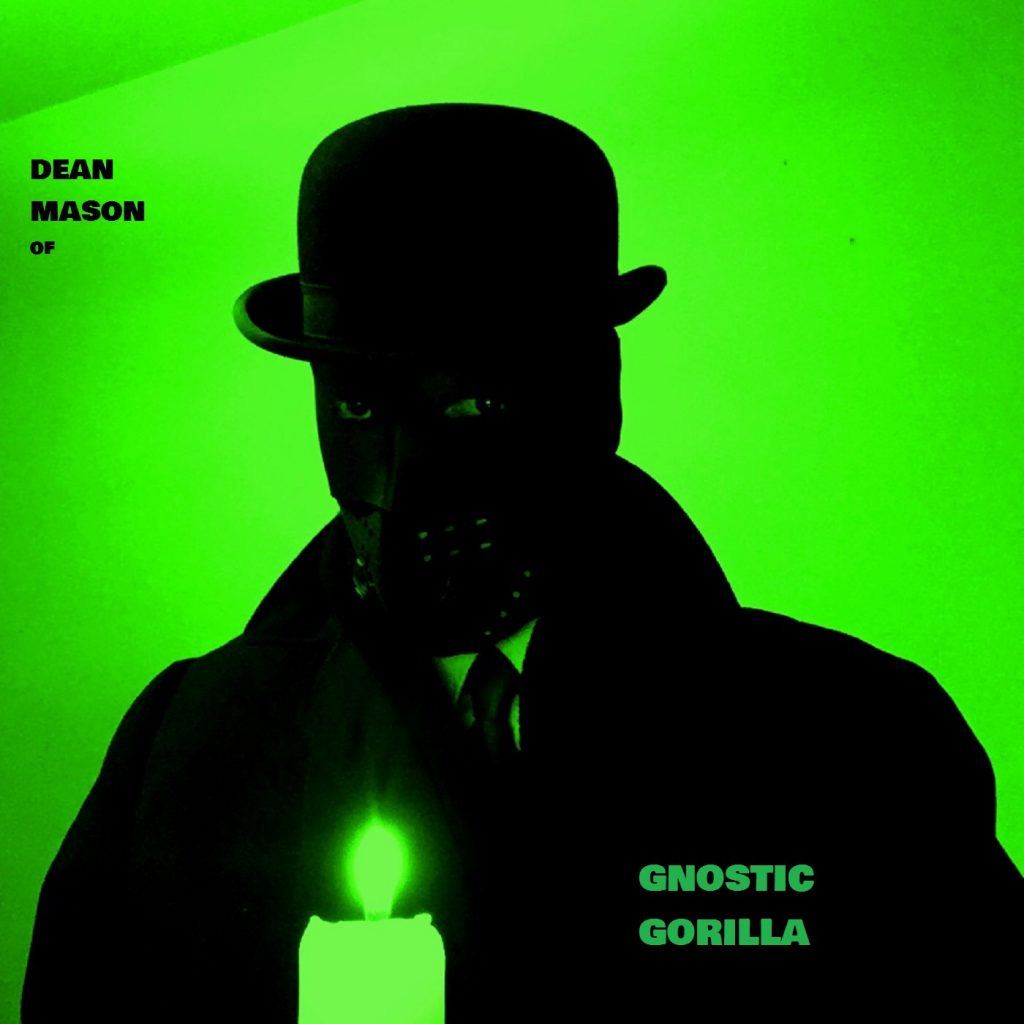 What got you into music, and if you had not gotten into music what would you be doing today?
My dad was in a band when I was a kid. He played all sorts of music. I suppose in many ways, it's in my DNA. As a young lad, the first artist to inspire to me to look at possibly writing/recording music was Gary Numan. Sadly, as a kid, I wanted to BE Gary Numan. That didn't work out. I'm much prettier. Hahahahahahahaha. But all jokes aside, (for now) I guess if I were not 'doing' music, I'd be doing what I do now and that's working for a living. ? Wow. That can be taken all sorts of ways. hahahahahaha
What do you like to do when you're not playing music and how does that influence your creativity?
I like to read. Oddly enough, I don't read very much fiction. Most of the material I read is of a philosophical nature. That probably makes me boring as hell. hahahahaha I used to like going fishing and stuff like that. I suppose some of my reading would influence to a degree my 'creativity', though I draw most of my inspiration from the real human struggles that I have either experienced in my own life or have been a witness to.
How long has your project existed?
Gnostic Gorilla grew out of another project: The Lonely Ghost Project. Now, even before that, as a teenager, I released a single "Dark Hallway/Golgotha" using simply my 'solo' name "Dean Mason" and the indie label was "Lonely Ghost Productions". In 2012 I got back into writing/recording dark electronic music and started off using "The Lonely Ghost Project" but in 2015, I released my first album using the project name "Gnostic Gorilla".
Where are you based out of and how did that influence your music?
I hang my bowler hat in between Toronto and Montreal. I don't see any correlation between where I live and the kind of music I do, unless I'm not seeing something I should. *looks under chair and all around* hahahahahahaha
How did you come up with the name of your act and what does it mean to you.
"Gnostic Gorilla" was first used in 2015. As I stated earlier, before that, I was using the name "The Lonely Ghost Project" but I found out that there was a band in the US that called themselves "The Lonely Ghost Parade" and so to avoid any confusion, I changed the project name to "Gnostic Gorilla" which was originally the name of one of my songs. (now renamed "Eye for a Lie") Gnostic Gorilla is not about Gnosticism or going apeshit. hahahahahaha
Tell me about the best and worst shows you have played.
At this time, Gnostic Gorilla is not touring. To date, Gnostic Gorilla is not a live act. That could change once they find a pulse. Hahahahahaha No but, seriously, maybe someday a one off type deal. Who knows?
What is some advice that you would give to someone who is just getting into music?
Whatever you do, be true to yourself. Do it to be creative and to express yourself. If your primary goal is to become 'famous', to become a 'rock star'…you're most likely going to find yourself disappointed or you will keep selling yourself out in an attempt to achieve that goal. The world needs good 'artists'. If you want to pose…go into modeling. hahahahaha
If you could go back in time and give yourself advice, what would it be?
Oh man. I don't know. See…when we're young we f'n know it all. No one can tell us anything. As we get older we realize that the more one learns (if one truly learns) the more one sees how little one knows. That… and we start to not give a fuck. Hahahahahahaha But all jokes aside (for now) I'd say more or less what I said earlier, that dreaming can only take you so far. Be true to yourself and be creative and wait and see where it takes you. I was quite a dreamer.
Of your songs which one means the most to you and why?
I would have to say, "Winter's Mourning" from the album "St. Basil's Asylum" which is released by Cleopatra Records. That song is deeply personal. I mean, it's not personal in the sense that I a story about me…but it's personal in the sense that we all have to face mortality and must make the best of the moment. I wrote that after some dark experiences and seeing how life is truly fragile. Again, it's meant to be understood as that common human experience when we all face the big questions. I never (or very rarely) write in the first person. I don't want my lyrics to be some sort of biographical adventure. Nothing against those who write that way—it's just not my style.
What is the creative process for you, and what inspires you to write your music?
Usually, I begin with some basic beat/drum patterns or riff/loops and start building on that. I often have a basic idea of what kind of song I want to record…abrasive and fast or slow and dirge like but the song takes on a life of its own. This process can stretch for days or it can last for weeks, sometimes months, especially when I just can't seem to get anywhere. Once I have all the song in a raw unmixed 'kind of' finished track I then proceed to write the lyrics. I'd explain how I do that but I doubt I could. Then I record the vocals and that can be frustrating as hell because you can have an idea in your head but once you start actually singing it doesn't work. Lots of adjustments need to be made at times. Then comes the final mix and that's not easy. By the time I'm done a song I often hate it to no end. It's bizarre. The I will sulk a bit and play it in my vehicle and often return and make adjustments. Sometimes I completely trash a song that just ended up being a pile of weasel vomit!
What kinds of messages do you like to get across in your music?
A lot of my songs explore the religious questions and also the reality of the human struggle—war—injustice—hatred—racism—depression—mental illness—deception—and what have you. I don't write in the first person. I try and write the lyrics in such a way that a person can decide for themselves what it means to them. I don't 'dictate' what it's all about. I present sonic 'imagery' if you will. The music is really a vessel for a sort of dark psychedelic poetry. Now, when I say 'dark' I don't mean 'evil' necessarily. Dark can mean a lot of things like melancholia or injustice or the experience of oppression or mental illness and being a victim…in short…the human struggle. Yeah, sometimes it IS about evil but I never set out to promote some sort of 'evil' message. Not my game. I'll let Dani Filth take care of that. Hahahahahaha
What are your plans for the future, and do you have anything that you want to spotlight that's coming up?
There's a lot coming up in the future for Gnostic Gorilla. First of all, Cleopatra Records are going to release my next album that is still in the 'vault' so to speak called "Shaman's Rave". This should be released in late summer. We've yet to nail down an exact date but I assume sometime in August or September. That album, if I can be so bold, is one of my best efforts. I'm quite proud of that album and believe me, I don't usually say things like that. So I'm excited about that. Also, two other releases that are more or less 'best of' kind of deals with KL Dark Records – Germany-(Chasing Phantoms) and with Nowhere Now Records – Australia- (Lebensmüde). As well, I've written and recorded lyrics/vocals for a project from Australia called CRIX IIIX which will be released soon I believe. I've also a lot of albums on my own label "LGP-ONE" and the latest "Freak's Mind" is getting a lot of positive reviews.
Official website
FaceBook  https://www.facebook.com/gnosticgorilla/
Band Camp:   https://gnosticgorilla.bandcamp.com/