Discover more from Volatile Weekly
Interviews in the music industry from around the world
Interview: Halysis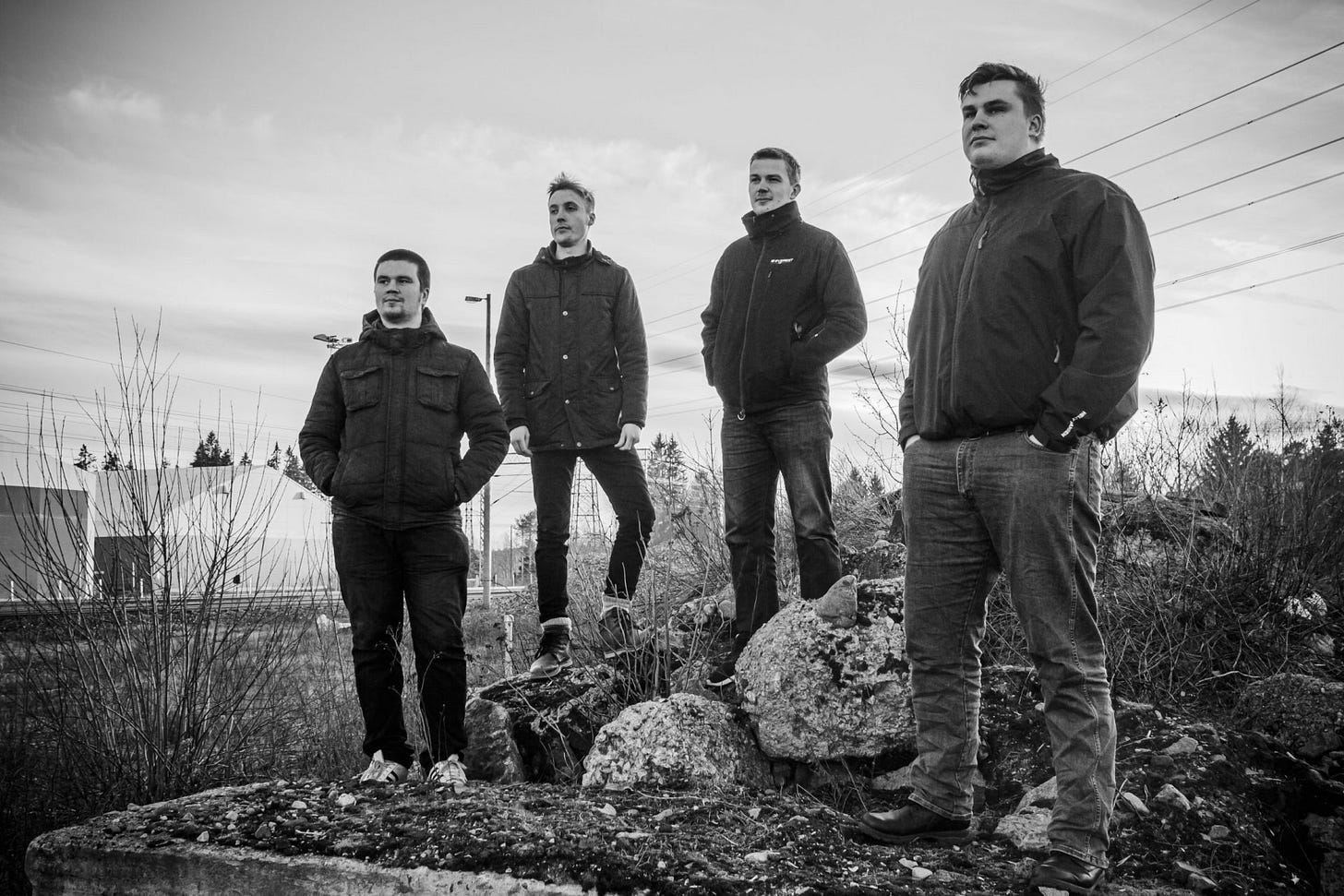 What got you into music, and if you had not gotten into music what would you be doing today?
I started doing music when i was 12 years old. We had this other ''band'' which already had 2 guitarists, so i kinda was forced to learn bass guitar haha.  Bands that really got me started were Metallica and a bit later proggressive metal bands like Opeth. A few years later i also started playing guitar and eventually joined Halysis.
 I really can't imagine what i would do without music, maybe sports? Before music i practiced martial arts like karate and judo, maybe that would've been my hobby still.
What do you like to do when you are not playing music and how does that influence your creativity?
Movies are my biggest inspiration when it comes to writing music. After a good movie i get this feeling i really have to write into my music. Especially movies with a darker and philosophical tone really set my mood for songwriting.
Other than that i like to play alot of video games. I'm a huge fan of strategy games like Starcraft and Total war- series.
How long has your band been around?
Halysis has officially been around for about 5 years. The other members used to jam together before that, but we started writing our debut album Cerulean when i joined the band.
Where are you based out of and how did that influence your music?
I hail from Finland, from a city called Lahti. It's a semi-big city (atleast in finnish standards) in southern Finland. I can't really say that the city has influenced me all that much, rap scene is kinda big here, but im not into that. 
However Finland overall has sooo many great metal bands, like Nightwish and Children of Bodom just to name a few. I grew up listening to these and it has really influenced me.
Also Finland has cold and dark winters, maybe that explains the dark tone I tend to like in music haha.
How did you come up with the name of your band and what does it mean to you.
Our name was a long process to get right. Like we had some other names back in the day, but none of them really stick out. Our guitarist Jose came up on this ''Halysis'' word from god knows where. It sounded cool so we settled on that. Halysis is a word in Biblical Greek and means ''chain''. 
Tell me about the best and worst shows you have played.
Best show I could say was my gig with a proggressive metal band called Fraktal. We played on this small metal festival ''Teurastamo'' here in Lahti. All the other bands were like death and black metal, so we really stick out there. Overall it was a great experience.
Worst one has to be a gig at my elementary school a long time ago. I think it was a charity event of some kind. Like everything went wrong; we had technical issues with amps, our drummer was really bad and the crowd wasn't into music we were playing. Never again... haha
Tell me about your favorite venue to play at, and do you have any places you want to play that you haven't already?
My favorite has to be the one i mentioned earlier ''Teurastamo''. It was just the perfect audience for metal music.
I'd really love to play in a venue called ''Finlandia klubi'' here in Lahti. Ive seen so many great gigs there and would be awesome to play one too ;).
If you could play any show with any lineup who would be on the ticket?
Now this is a tough one. I could list a hundred bands here, but i'll just go with 3: Archspire, Stam1na and The Faceless.
What is some advice that you would give to someone who is just getting into playing in a band?
Practice, practice and practice. Playing together is really important, don't skip your band rehearsals! Also, your band members have to like each other, you dont wanna play in a band where everyone hates each other.
If you could go back in time and give yourselves advice, what would it be?
You have to really practice technique! Just playing random songs ain't gonna get you that far. You may end up learning bad playing technique (like i did) and you have to relearn it slowly and painfully.
Of your songs which one means the most to you and why? 
I think it has to be ''Celestial Vortex''. I really like the composition and lyrics.
Which songs are your favorite to play and which get requested the most?
My favorite to play is ''Animus''. It has great variety of stuff happening, like melodic slow arpeggios and technical string skipping stuff. The most requested i guess is ''Arbiter'', the catchy main riff really sticks out!
What is the creative process for the band, and what inspires you to write your music?
Our songs mostly begin in front of the computer. Jose or me get an idea for a song, maybe just a couple riffs that we put into Guitar Pro. Then we swap it around, adding our own flavors into it and slowly building it. After we find it tolerable, we try playing it at a rehearsal. That's where we get the small things corrected. 
What kinds of messages do you like to get across in your music?
Our music tends to be pretty dark in tone, but there's always light at the end of the tunnel. Never give up, no matter what!
Do you ever have disagreements in your band, and how do you get past them?
Where there are people, there are disagreements. We are really close friends in our band, so it's mostly just music related stuff which we can solve with compromises. Don't let your ego to get in the way.
What are your plans for the future, and do you have anything that you want to spotlight that's coming up?
We are currently writing new music with our new singer, who will be announced in the future. We are really excited to start doing some proper gigs, when this Covid-19 - fiasko is over!