Discover more from Volatile Weekly
Interviews in the music industry from around the world
Interview: High Moonlight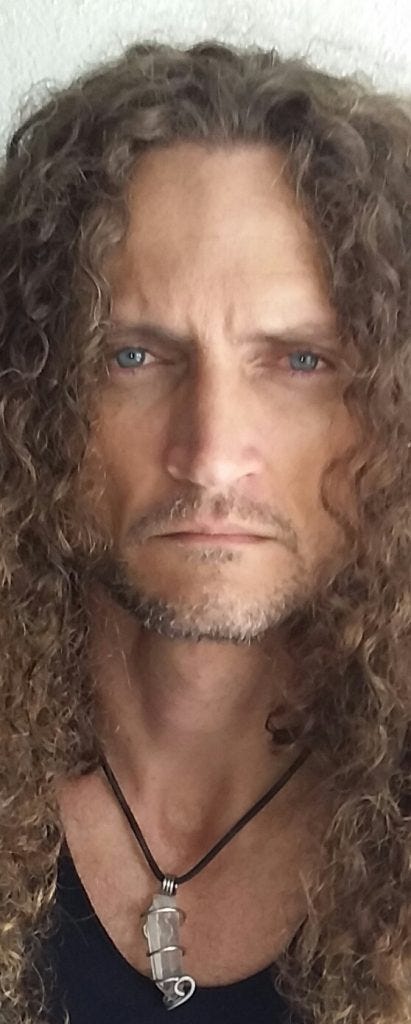 1 - What got you into music, and if you had not gotten into music what would you be doing today?
Music has always been present in my life from an early age. My mother listened to a lot of rock '60s and' 70s and it was from there that I came into contact with this heavier music style. I started to study music early, around my 14 years of age, I started playing guitar so I soon went on to the electric guitar and I did not stop. I do not know exactly what I would do if I had not followed the music ... Maybe I tried the luck in the sports area but I'm not sure if it would go very far ... I honestly do not see myself away from the music completely, even though I was an attendant of some store I would certainly have some involvement with the music scene as well.
2 - What do you like to do when you're not playing music and how does that influence your creativity?
When I'm not composing or playing music, what I like to do is enjoy a good nature, beach or forest, it helps me to calm down and to have new music ideas for the future.
3 - How long has your band been around?
The band was formed in the early 2000s, but from that time to the present day we have undergone a lot of reformulations, we even took a break from the band. We came back stronger and more determined from the year 2016 when we recorded our first official participation in a heavy metal compilation and we are performing until today
4 - Where are you based out of and how did that influence your music?
I've always heard Dio, Uriah Heep and Rainbow ... If you listen to my songs you might notice some of these influences but that does not mean that our compositions are not authentic, quite the contrary, in addition to being authentic she is very creative and interesting if you listen.
5 - How did you come up with the name of your band and what does it mean to you.
I have always enjoyed mystical, magical, supernatural and related things. That was precisely what I wanted to address in my lyrics. And the moon is a very mystical symbol, both for wizards, enchanted beings, wolves and Lycans, so I chose it as the name of my band and added the word "High" to magnify it even more. High Moonlight is a tribute to this historical and mysterious symbol that is the moon and all the mystical beings that exist or existed and are part of our history.
6 - Tell me about the best and worst shows you have played.
Every band that is fighting for a place in the sunshine has to be prepared for many situations in their path. A funny situation was when during a presentation a guy from the audience who called himself a drummer kept insisting that we let him play with us instead of our drummer, obviously we did not let him, because the guy was very drunk (laughs), but at the end everything was fine and the show was great for everyone who was present.
7 - Tell me about your favorite venue to play at, and do you have any places you want to play that you haven't already?
My favorite place to play is just where we have not played, that is, in a big festival like Wacken or Hellfest, for example. But I really enjoy playing small pubs because the proximity to the public is really cool!
8 - If you could play any show with any lineup who would be on the ticket?
Certainly, it would be: Dio, Judas Priest, Accept, Manowar and Megadeth.
9 - What is some advice that you would give to someone who is just getting into playing in a band?
Patience, persistence and a lot of willingness to learn new things, especially how to manage a career, because nowadays it is not enough to just make good music, you have to understand business as well.
10 - If you could go back in time and give yourselves advice, what would it be?
Never stop studying music, even though things seem to be not working because one day it will really be your true profession, besides: Patience, persistence and a lot of desire to learn new things, especially how to manage a career, because today in day is not enough just to make good music you need to understand business as well.
11 - Of your songs which one means the most to you and why?
"Arcturians" and "Inovaya". These were my first two great compositions when I started to take the music seriously, so I have a great affection for them, besides I consider them great songs and certainly they will be on our first official album when we launch.
12- Which songs are your favorite to play and which get requested the most?
Besides the two I mentioned, I also really like to play "United by sound" and "Storm". Incidentally, "Storm" is one of the songs that people most ask to play when they come to our shows.
13 - What is the creative process for the band, and what inspires you to write your music?
In fact, the songs come out spontaneously over the course of days and it depends on how inspired I am. As I am the main composer of the band everything depends on the material that I present for the other members. My form of composition is based first on the creation of some riff that I consider very cool, and on top of it I develop all the music with arrangements, lyrics, and melodies. then I'll show it to the guys and then we'll fit the parts together little by little. But as I said it all depends on my inspiration at the moment I am playing or studying guitar.
14 - What kinds of messages do you like to get across in your music?
I'm not much of passing messages through my songs, although there are some messages contained in them but ultimately my idea is to go on stage, play as loud and best as I can satisfy my audience and leave with the certainty of duty fulfilled, that's all. Ready! Why more than that? We're on a rock show and not on a political platform.
15 - Do you ever have disagreements in your band, and how do you get past them?
No, we've never had any kind of disagreement until today and I hope we never have it, but if it happens we try to solve it as best we can because the band is made up of several people, not just one.
16 - What are your plans for the future, and do you have anything that you want to spotlight that's coming up?
We will be part of another official compilation this year that will be released on the Roadie Metal label on various streaming platforms. Soon after we will have an EP released in the same format and by the same musical label later this year as well. In the other is only what I can advance, for now, other news I still can not speak because there are still some details to be able to state about, but I can say that with each passing day our music has reached as many people as possible and it only motivates us more and more.
A hug to everyone.
Robert Wagner