Discover more from Volatile Weekly
Interviews in the music industry from around the world
Interview: Horror Dance Squad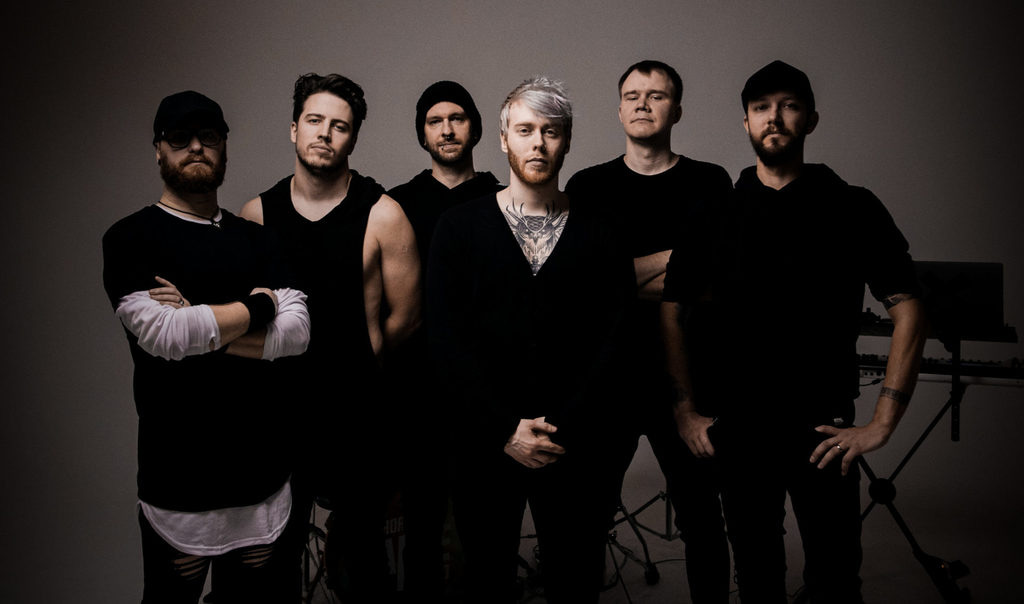 What got you into music, and if you had not gotten into music what would you be doing today?
For all of us, music is part of who we are and we couldn't imagine living without it. Although we all found our passion for making music in our own individual ways, we all started playing music quite young, inspired by the bands and artists who were role models in either the way they played or in what they had to say with their music. While music is an essential and integral part of our lives, all of us have interwoven this passion with other interests and areas of personal development. Horror Dance Squad is made up of a software fraud expert, service designer, elementary school teacher, audio recording technician and two software supply specialists. Yet all of these various roles feed into the music we make and the stories we want to tell. 
What do you like to do when you're not playing music and how does that influence your creativity?
We are very fortunate to be a band and good friends and we make sure to spend time together doing things other than working on our music in order to build and strengthen our relationship. We've organised movie nights together, go out for drinks on weekends and just have fun together whenever we can. Making sure that what we do is more than 'working together' is incredibly important in making sure that we have a bond that boosts our creative process and one that is also strong enough to help us get through the more challenging moments. 
How long has your band been around?
It has been a bit more than six years since we played our first show as Horror Dance Squad. However, the band was in the works for about two years before that, putting together the lineup and writing our first songs. And we plan to be around for a long while. 
Where are you based out of and how did that influence your music?
While Horror Dance Squad is based in Tallinn, Estonia and has certainly been inspired by the infamous Scandanavian metal scene, we also have firm roots in American-style punk rock as our singer, Ian, hails from Pittsburgh, PA. Fortunately, for all of us, both the USA and Estonia have been solid ground for us to hear, see and play the kind of music we have all grown to love. Estonia's metal scene has always been quite strong, but it feels like our unique combination gives us a chance to create something distinctive amongst the traditionally darker styles of metal popular here. 
How did you come up with the name of your band and what does it mean to you.
When we formed the band, we knew we wanted to make heavy music, but we wanted to go in a different direction than the "doom and gloom" most people think of when they think about this genre. And, of course, with any good band name, we wanted something that really represented the core of the band and us as individuals: Horror for the heavy influence, Dance to highlight the more fun and positive angle we wanted to approach our music with, and Squad to represent the unity we feel as a band, including the unity we feel with our fans and the many awesome people we've had the pleasure to work with while creating and sharing our music. 
Tell me about the best and worst shows you have played.
It's hard to pick a best show as we have had some really kickass gigs, but we all agree that our performance at the Wacken Open Air Metal Battle in 2016 was one of the most significant shows we have ever played. Everything there was bigger: the stage, the crew, the pressure and, by far, the crowd size. It was an awesome experience and one we will never forget. But any show where we and the crowd have fun together is a great show. And, fortunately, we can say that we haven't had a show where things went so wrong that we would call it our 'worst show.' We certainly want to play our very best and when we make mistakes we walk off stage wishing we could have done better, but that's all part of the process of becoming a great band and we always work towards bringing our audience the best experience we can. We will keep our fingers crossed that it stays that way.  
Tell me about your favorite venue to play at, and do you have any places you want to play that you haven't already?
We have been fortunate to have had the opportunity to play in almost every venue in Tallinn that would suit our band, all of which have been great experiences. However, we often gravitate towards the historic Von Krahl Theatre as our go-to venue for our bigger events as it is right in the heart of Tallinn's old town, has an awesome stage, great sound and a great team of organisers, stage hands and bartenders. While we are extremely eager to play on any of the many stages we haven't yet had the chance to play on, one of our more ambitious goals would be to play on the stage during the Estonian Music Awards next year as we accept the award for 'Best Metal Album.' But we will have to wait and see about that one. 
If you could play any show with any lineup who would be on the ticket?
Tough question. There are so many bands that have inspired us throughout the years, but if we had to choose a few of the big ones, it'd be Bring Me The Horizon, Parkway Drive and Fever 333.
What is some advice that you would give to someone who is just getting into playing in a band?
Have fun! Making music and being in a band requires effort, dedication and work--but at the very core it should be about having fun and doing something that inspires you. Know what your main goal is and make sure you congratulate yourself on small victories. Every step on your way to fulfilling your dream is a success. 
If you could go back in time and give yourselves advice, what would it be?
Honestly, we wouldn't change a thing. Since day one, Horror Dance Squad has evolved exactly as we have wanted it to and we don't have any regrets about where we've come from and where we are headed.
Of your songs which one means the most to you and why? 
Another very tough question. Meaning is something we work very hard to make sure our songs have plenty of and it is tough to pick the one that means the most to us. However, our song Game Changer, as the name implies, was a very important song for us in a number of ways. Not only was this one of our first sincere steps in a new creative direction as a band, especially in the way we included synths and electronic elements, but it was also an evolution in our songwriting process as a whole. The process of writing Game Changer literally changed the game for us. 
Which songs are your favorite to play and which get requested the most?
We are very, very excited to finally get to play the new material from our upcoming album, No Flag Will Fly Forever as these songs truly reflect the progress we feel we have made as a band. At the moment, one of our favourite songs to play from the album is Cancer because it is just so damn fast, heavy and full of emotion. At live shows, our very first single, Avocado, is always a crowd favourite and inspires plenty of moshing and circle pits. 
What is the creative process for the band, and what inspires you to write your music? What kinds of messages do you like to get across in your music?
Our songwriting process is a full-band effort and very collaborative. While we often start with guitars and drums before working on vocals and lyrics, the moment an idea is born the whole band is invested in making sure we are writing the best song we can. Ian writes a majority of the lyrics for the band, but the topics are always those which all of us feel are important. We sing a lot about social and personal issues, justice and injustice, philosophy and spirituality. Questions and topics that are pressing for us as individuals, but which we feel are common issues for mankind in general. We hope that if someone is struggling with an issue in their lives we will have a song that will speak to them and help them find positive ways to deal with that issue. 
Do you ever have disagreements in your band, and how do you get past them?
Certainly! We have a lot of decisions to make on a lot of different topics, from music to merch to what we should wear on stage, and there are often differences of opinion about which approach to take. But we believe one thing that has made us successful as a band is our ability to listen attentively to each other and work towards finding a compromise that suits all of us. And sometimes decisions must be made with a simple vote. Either way, we are all friends and our priority is to make sure we all continue to love doing what we are doing.   
What are your plans for the future, and do you have anything that you want to spotlight that's coming up?
Right now the big project is the release of our album, No Flag Will Fly Forever, available on September 25th. We are also gearing up to film our most ambitious music video to date and have a couple of others in the pipeline which will require a great deal of our time and attention. We are also working hard to make sure our album release show this October is the most intense and inspired one yet. And, of course, once these projects have come to an end, we will continue to work as hard as ever to keep this ball rolling.