Discover more from Volatile Weekly
Interviews in the music industry from around the world
Interview: Kendall Rucks
Kendall Rucks will soon be releasing much anticipated new music.  We caught up with Kendall to get the lowdown on her new sound.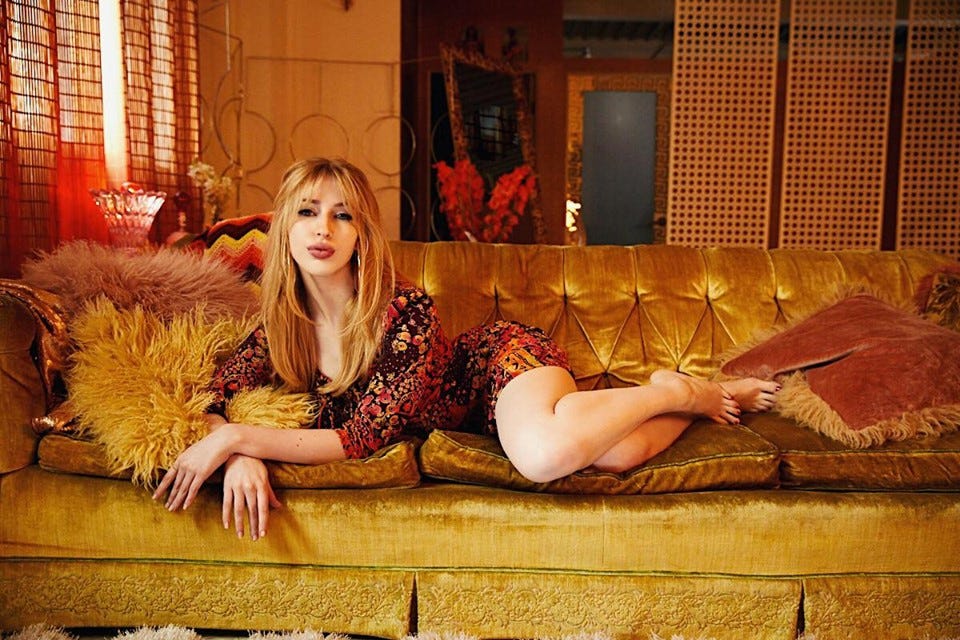 Hey, Kendall thank you for joining us.  What's the most exciting part of releasing new music? It feels like I'm getting to tell all my friends these secrets that have been inside so long! Writing is a very intimate process for me so knowing that it's coming out and into the light is a little scary. But I always know that it's gonna be good when I'm a little scared. (That applies to all aspects of my life) lol.
Any personal favorite standouts from the new project? I could listen to 'Blood Money' on repeat for days! I usually really don't like listening to myself but that song totally breaks my ego of that. A bop is a bop! - as my best friend Timmy would say. 'Start A War' is like my soul song, I wrote that song about my personal experience as a woman in the world thus far, and 'PlayGround' is a fav too. Intimate and gritty.
How long were you in the writing and recording mode with this new project? Overall for about a year! I wrote the lyrics for all songs fairly quickly and then arranged them with the band. Time hold-ups tend to be in post-production when you're mixing and mastering and getting the sound just right.
Were you an integral part in the production process as well? Oh my yes! I never missed a mixing session. I know I drove Andrew (the engineer) insane but he loves me and I love him hahaha. It's very important to me that what I create is as close to exact of the vision and the sound I hear in my head. I don't trust anyone to guide that ship but myself
Will your long term fans be in for any surprises? Completely! Getting with my band a year and a half ago has opened my mind to so many different genres, sounds, and influences. Having a band as the backbone has given me the creative freedom to go out on a limb, even as weird as it may be.
Touring plans to support the new music? Really aiming for a West Coast Tour and a College tour for this fall!
Where can we find you online? 
https://twitter.com/kendallrucks?lang=en
https://www.instagram.com/kendall.rucks/
https://open.spotify.com/artist/2hzvohMdqH1nkW5v9ZwLSQ
---
Birdee Bow CEO BSQuaredMGMT Phone:  424-272-5782
instagram.com/bsquaredmgmt twitter.com/bsquaredartists
facebook.com/bsquaredmanagement bsquaredmagazine.com twitter.com/bsquaredmagazi1