Discover more from Volatile Weekly
Interviews in the music industry from around the world
Interview: Krantz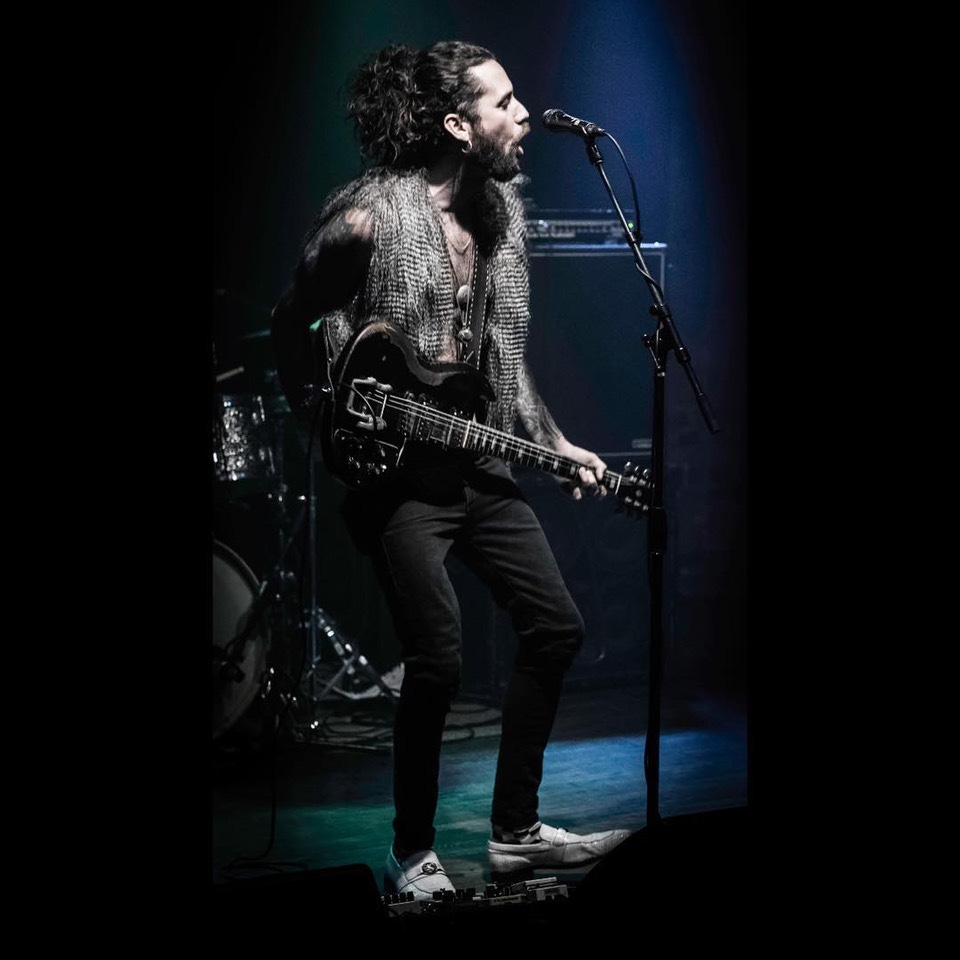 What got you into music, and if you had not gotten into music what would you be doing today?
I grew up with music in the house all the time. My father is a drummer and would have his band jam over in our basement, so that definitely helped I'm sure. Then when I was 12, I discovered the Beatles and that was pretty much it for me. My life's been fucked up ever since ;)
What do you like to do when you're not playing music and how does that influence your creativity?
I love to spend time outdoors working in my garden or on the golf course. These are definitely good activities to think on, so I'm always thinking of song ideas or something involved with the band I'm sure.
How long has your band been around?
Release my first album in Oct of 2016 and threw a band together. We played our first show in Jan of the following year, so a little over 2 years now.
Where are you based out of and how did that influence your music?
We're based out of Nashville. It is Music City USA, so there's music everywhere. I can't really say if the city has affected the sound that much considering really none of my influences are from here, but I'm sure it has indirectly in some way. Definitely not going country though… ;)
How did you come up with the name of your band and what does it mean to you.
It's my last name. It all started with the first album I recorded on my own but didn't wanna look like a solo artist, so I figured it's a good name that represents me but also gives off a band vibe.
Tell me about the best and worst shows you have played.
Have played many great and shitty shows in past bands, but with Krantz, I'd have to say our best was Summerfest 2018 in Milwaukee, WI. We opened for Judah and the Lion, and had a great crowd on a perfect summer day! As far as worst show….hmm…probably a place in Springfield, IL (which will remain unnamed because it was run by very nice people) were we played to our merch girl and two people eating dinner. It was also the last show of a two-week tour, so we were exhausted and not very motivated, but we still rocked it!
Tell me about your favorite venue to play at, and do you have any places you want to play that you haven't already?
Summerfest again is one of my fave festivals to play. It's the biggest one in the world, and there's so many good bands on it, not only do we get to play a kickass show, we get to see a bunch of other rad bands. One of my dream places to play is First Ave in Minneapolis, MN and of course here in Nashville, the Ryman Auditorium.
If you could play any show with any lineup who would be on the ticket?
I'd love to go on tour with Cage the Elephant. One of my old bands used to play with them back in the day, and so happy to see how far they've gone.
What is some advice that you would give to someone who is just getting into playing in a band?
Go back to school! Nah, just kidding. I'd say be real and don't write shitty music.
If you could go back in time and give yourselves advice, what would it be?
Invest in Facebook!
Of your songs which one means the most to you and why?
Probably one of our new ones called "Home" (yet to be released). I wrote it after going back to my parents place where I grew up and realizing how bittersweet it is to remember all the great times I had growing up, yet it's sad that I'll never get to experience those days again. Most of my songs are just about chicks, so I gotta get deep every now and then.
Which songs are your favorite to play and which get requested the most?
I really like playing our new single we're about to release, "Misty Morning Dew". Of our old ones that get requested the most, a lot of people like "Run Away With Me" and "Queen Cleopatra".
What is the creative process for the band, and what inspires you to write your music?
Well, I do pretty much all the writing. I'll come up with the song, or at least the makings of a song. Then we'll get together and jam it out. Sometimes we'll mess around with different ways to play it, and it'll come out completely different than how I'd envisioned it when I first wrote it.
What kinds of messages do you like to get across in your music?
Love everyone!
Do you ever have disagreements in your band, and how do you get past them?
Occasionally, but overall, we get along great. I just tell em to shut the fuck up ;)
What are your plans for the future, and do you have anything that you want to spotlight that's coming up?
To rule the world! We are just about to release the first single off the album of the same name, "Misty Morning Dew". We have a video as well for it which will be coming out a couple of weeks after the single release. Be on the lookout!