Discover more from Volatile Weekly
Interviews in the music industry from around the world
Interview: Liam Naughton and The Educators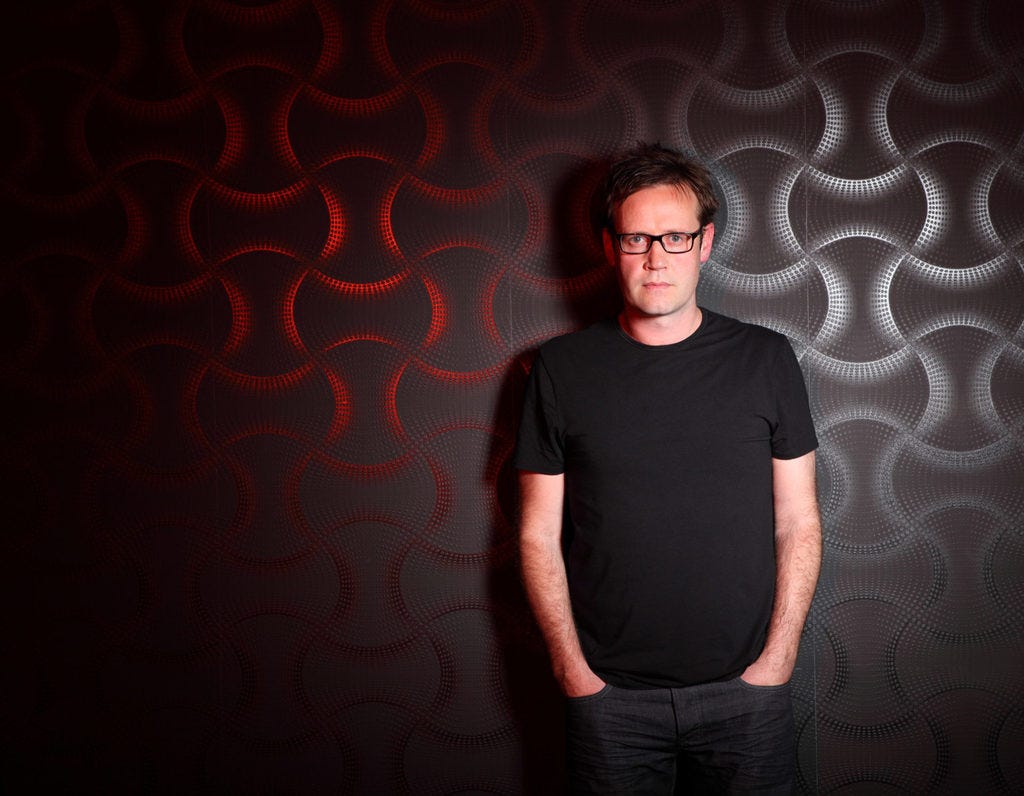 What got you into music, and if you had not gotten into music what would you be doing today?
I come from a musical family, my Dad was the choir master my mum the organist in a small town with a big heart, Kilmallock in Limerick Ireland. I was a boy soprano. We're a bit like the Osmonds but more churchie m:-) I didn't get into writing my own music until I was 30. I'm an engineer, still am, but I'm trying to make the music my full time gig. Musically, my get of my arse moment was when Danny Murphy hit the play button on Harvest Moon in the background at work. When it finished I asked "Can you play that again?". I thought it was brilliant, the way Neil Young put down his lyrics. Boom, that started all this!
What do you like to do when you're not playing music and how does that influence your creativity?
I was always a big sports man, love all different sports, mainly ball sports. The only sports I don't have much interest are motor sports which is strange living in a rev head city like Perth. Don't play much these says cause of sporting injuries but I'll drop most things to watch a good Rugby game, union or league. Other interests of mine are science and I can spend hours and hours thinking about the universe, atoms, double slit experiments (not a porno) and all that particle physics stuff. Fascinating!!
How long has your band been around?
I got the band together to support the release of my first record 'Cornerstone' in 2013. We've been on and off a bit since then. I got them back together for my Leaning In LP and now, The Educators Australia have a brother band, The Educators UK with the recording of Cut On A Cut. So I'm lucky to have 2 bands depending on whether I'm in Australia or Europe
Where are you based out of and how did that influence your music?
Up until I went to London this year to record Cut On A Cut, I was based out of Perth in sunny Western Australia. Unfortunately Covid-19 hit the shelves before I did so I had to grab my parachute, bail and head back to Perth. Pity because I had all these shows lined up in UK and Ireland but they all got canned :-(.  I don't think that the geography of WA has had any influence on my music but there, I got pretty reflective on my own life that I'd left as well as the new people I was meeting in Perth and their stories.
How did you come up with the name of your band and what does it mean to you.
When I do something I always like it have relevance and not just drag something randomly out of the sky. That'll do, no it won't do, there's got to be a meaning to it. All of the other musicians in the group are music teachers, hence The Educators. My late dad was also a teacher so I thought it was a good fit.
Tell me about the best and worst shows you have played.
When I was first taking my songs to the stage on the Perth open mic scene, I was doing it solo so there's no hiding spots. It's excruciating to be up there trying to sing into a mic while trying to find the fret board with only a hand full of people in the audience. I was also playing my own stuff so no one knew the songs so aero connection with anyone. The longest half hour of my life. There was a lot more of those to come too. I could tell what few peeps were there felt sorry for me but you got to go thru that. It's the only way to improve.  The best show I've played to date was a Badlands bar in Perth city. I was playing with The Educators just as Leaning In was being mixed. We were supporting another local band Vida Cain album launch and the place was packed, everyone pissed and they were getting right into it. The crowd were rackus, it was a typical hot Perth summer night and there was a lot of electricity in the air.
Tell me about your favorite venue to play at, and do you have any places you want to play that you haven't already?
I really like Mojo's in Fremantle. It's a small venue but a real stalwart of the Perth original music scene. It's just got a lot of dingy character traits, memorabilia all over the joint, shitty toilet, stinks of herb… it's got the good shit going on. We were due to play at The Bedford in London which would have been fab cause so many great acts who've made it played there as well as Whelans which is the Whisky a go go of Dublin. But yeah, the virus beat us to it.
What is some advice that you would give to someone who is just getting into playing in a band?
Practice your instrument 35 hours a week and just don't give up
If you could go back in time and give yourselves advice, what would it be?
Don't smoke and do what you know you're good at even if it's not the in thing to do
Of your songs which one means the most to you and why?
Ammm I like them all. They all mean a lot to me but if I was to pick say two, I'd probably pick Vanilla Ice Cream and Bipolar. Those songs, even though they were tricky to write I think have so much going on lyrically. Vanilla Ice Cream is a conversation between a drug and it's addict and Bipolar is about how a sufferer of mental health reflects on their situation. It took a lot of maneuvering to make sure the words didn't get bogged down and drown the ideas behind them. They were sculpted in a way, I took great care with them. A lot of patience was needed. But with all the songs released so far I've really focussed on the lyrics and how their phrased to make sure the songs have enough air to breathe. That's how I write. The new songs have the same approach.
Which songs are your favorite to play and which get requested the most?
People like the rockier ones like Life In Technicolour, Mother Nature, Combat Kevin.
What is the creative process for the band, and what inspires you to write your music?
All the songs are written on an acoustic guitar at home. The music comes first. I fiddle around with chords or finger picks that have unusual progressions or timing signatures and are far enough removed from anything I've heard or done myself before. If they are too close to not being original then I'll punt then early and move on. Then It's play them over and over either on the guitar or in my head until the lyric comes out. Then develop the lyric from there. There's a lot of edits, changing things around, even a single word might stick out too far and that gets dealt with. Once I'm happy I'll take it to the band or a producer and we'll use that as a bass to build up the arrangement. With Leaning In just me and Lauren Reece (Drummer) for 4 straight months, 2/3 nights a week we in the rehearsal studio tightening up. Laurens roots are in punk and that background gave the generally more laid back acoustic demoed tracks a real rocky feel. I changed to electric guitar when I knew where we were going.
What kinds of messages do you like to get across in your music?
All sorts of things – Mental illness, addictions, family, girls, break ups, fuck ups, life in general and sausages :-)
Do you ever have disagreements in your band, and how do you get past them?
No, not really. I bring the song and we try different things with the arranging. Some work some don't. We all respect each others ideas and you have to because they come from a good creative place and it's important not to bag out. Some work some don't some make it some won't. But it's not a frustrating process by any means.
What are your plans for the future, and do you have anything that you want to spotlight that's coming up?
I had taken a year off my day job to move to the bright lights of London, hook up with Cameron (our lead guitarist) and launch an assault on the Irish and UK music scene. I mean, what better place to test your wares against all of the up and coming acts in one of the main centres for music. I wasn't fazed either, I felt that I had some good horses in my stable and was ready to bang some doors down. I'd a bunch of shows lined up so what could possibly go wrong???? Holy Fuck, for once I didn't derail my own train, Covid-19 did it for me. The pandemic showed me though that you could get good work done without being in the same country. To finish off the Cut On A Cut EP it was an international collaboration with Cameron in a London studio, me in a Perth studio, producing and mixing in London with The Animal Farm and mastering in Sydney.
If you could play any show with any lineup who would be on the ticket?
I'd have an acoustic guitar singer-songwriter night