Discover more from Volatile Weekly
Interviews in the music industry from around the world
Interview: Maidon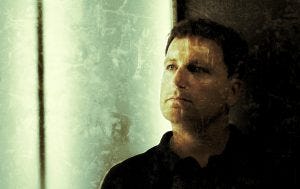 What got you into music, and if you had not gotten into music what would you be doing today?
I have always been a music lover, so when I discovered that I am able to write songs it dragged me straight away into music as a natural thing and as a vital need as well. Honestly, I cannot think of a life not being into music.
What do you like to do when you are not playing music and how does that influence your creativity?
To listen to new music and to try to think of new ideas - music never goes off my head. Apart from that, I mainly spend time with my family and I try to enjoy every minute I share with my kids.
How long has your band been around?
The band was created in 2017 by myself following a period of fresh creativity and after having taken some time off music. Settled in the London area, I took guitarist and arranger Ivan Pela on board - a previous collaborator from past projects.
Where are you based out of and how did that influence your music?
We are based just outside London and everybody can imagine what this city means to contemporary music. The first single that the band released is called "London4Love", if you listen to that song and watch the music video you will realize how it influenced our music.
How did you come up with the name of your band and what does it mean to you.
It is a question many people ask. It is the combination of the first and last syllable of two English towns (Maidenhead and Clevedon). It doesn't mean anything other than my band's name...
Tell me about the best and worst shows you have played.
Regarding this project I cannot tell you much about it because up to now we have put the focus on songwriting, producing and recording. We have just played a few small gigs in order to keep us in good shape.
Tell me about your favorite venue to play at, and do you have any places you want to play that you haven't already?
This is related to the previous question. The Royal Albert Hall in London and the main music festivals all around the world are our dream venues to play.
If you could play any show with any lineup who would be on the ticket?
Let's say Pyramid stage in Glastonbury with The Killers, Arcade Fire, Radiohead, and Maidon.
What is some advice that you would give to someone who is just getting into playing in a band?
If you like what you do and you think that it is good, go ahead and don't let anyone stop you from creating and putting your music out there.
If you could go back in time and give yourselves advice, what would it be?
Difficult question this one. Try to meet different people and be careful with who you trust.
Of your songs which one means the most to you and why? 
It's difficult for us to pick a song when we consider that there are several powerful singles here. Nevertheless, a very special song is 'Outer Space', its structure, its melody and the children choir with a final tribute to David Bowie make this track unique.
What is the creative process for the band, and what inspires you to write your music?
I normally write music in the first instance and just focus on coming up with a really good thing. When I hum and sing nonsense to find a melody I sometimes say something with sense and on a few occasions I have included that idea on the lyrics content. However, as I said music comes first for me and then I try to write the right lyrics. I listened to a lot of music from the 80's and 70's and British and American pop-rock music has always been my main influence and the base of my music
What kinds of messages do you like to get across in your music?
I always try to write interesting lyrics with a clear message behind, then sometimes I am more successful on this than others. "Say No" is a powerful anti-bullying anthem - do not miss it out. 
Do you ever have disagreements in your band, and how do you get past them?
Not so far, that is one of the advantages of writing songs on your own, you don't disagree with anyone.
What are your plans for the future, and do you have anything that you want to spotlight that's coming up?
The plan is very clear, we would like to thrive in this business and end up being able to make a living in music. We are going to carry on writing songs, working properly to get an even better sound and trying to reach as many people as possible. We are also pushing for a proper tour to introduce the band to fans and media. However, one thing is what you plan and another thing is what it really turns out, let's hope both things coincide this time.