Discover more from Volatile Weekly
Interviews in the music industry from around the world
Interview: MoJo Alice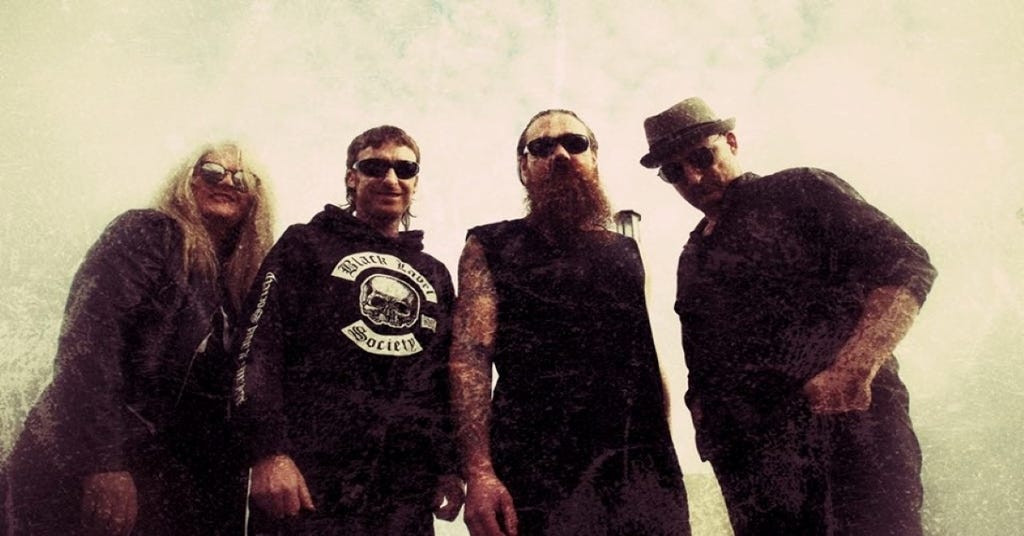 Answered by Bro-d - Guitarist for Mojo Alice
What got you into music, and if you had not gotten into music what would you be doing today?
My dad is a drummer and has been in bands ever since I can remember, so I guess that had some sort of effect on me wanting to become a musician - even though I was late to the party and didn't pick up a guitar till I was 22! There were always cd's being played in the car and around the house when I was young which gave me a good Idea what "good music" was. If I wasn't into music I don't know what i would do….music is everything 
What do you like to do when you're not playing music and how does that influence your creativity?
I like to go to gigs and see my favorite bands with my mates when they come through New Zealand. It's really good inspiration to work hard when you see someone you look up to on stage in front of you.
It's also really fun to travel to the gigs and turn it into a big 3 day drinking trip haha
How long has your band been around?
Our band has been around for about 3-4 years, but we started as a cover band. We started taking it seriously and writing our own stuff about 1.5 years ago
Where are you based out of and how did that influence your music?
We are based out of Wellington in New Zealand. To be honest NZ didn't really influence me in my music. All my favorite bands are from the UK and USA
How did you come up with the name of your band and what does it mean to you?
Basically - Mojo is for the blues influence, the voodoo, beats, balls & guitar riffs you'll find in our songs. Alice (reflective of Alice in Wonderland ) is for the story telling. Together - it just sounds weird enough to stick in your head and inevitably, that's what we want!
Tell me about the best and worst shows you have played?
I haven't really had a "bad show experience" (touch wood). We love playing live and have been pretty lucky so far, they have all gone off without a hitch! The best show I have played was December last year when we opened two shows for "The Feelers" who are a very successful NZ band. The second night it was a packed house and it was great fun!
Tell me about your favorite venue to play at, and do you have any places you want to play that you haven't already? 
My favorite venue would be "The San Fran" in Wellington. It's a cool little place with a great vibe, and holds around 500 people.The green room out the back has graffiti all over the walls from the previous band who played there. It's super cool! I'd really like to play a big outdoor festival like "Download" or something. Hanging out with all the bands out back partying after the set would be wicked!
If you could play any show with any lineup who would be on the ticket?
That's a toughy….. At the moment it would be Pantera, but ask me next week and it could be ACDC
What is some advice that you would give to someone who is just getting into playing in a band?
Make sure you're playing music you actually enjoy playing. Coz if you're not, it will eventually weigh you down and it won't be fun anymore. 
If you could go back in time and give yourselves advice, what would it be? 
That's an easy one - Pick up the guitar at 15 years old. Seeing all these child prodigies on Youtube is depressing haha
Of your songs which one means the most to you and why? 
I think "In My Head" stands out for me. It was the first song we ever wrote together, and the first song I had been involved in writing ever! I was just noodling on the gat at Mojo HQ when Jem heard a little riff I was mucking around with and that was that!
Which songs are your favorite to play and which get requested the most?
Probably "Master Of Lovin" is my favorite. That old school blues groove always gets the crowd swaying. It's got a couple of solos in there too which are a blast to play!
What is the creative process for the band, and what inspires you to write your music?
It always starts with the music first, a riff or base line. Then it just grows. We try many different ways and ideas, Jem will then come in with some lyrics which gives us more direction, then we tweak it until we are sure it kicks ass!
What kinds of messages do you like to get across in your music?
Hmmm that's not really my department - Jem would be the one to answer that one as she writes all the lyrics. From a musical point of view it is important for us to write songs with groove. So much of this new age s**t is just noise with no groove!
Do you ever have disagreements in your band, and how do you get past them?
Nah, we all get on so good and know what everyone likes & dislikes. We have never had a dust up or even an argument really.
What are your plans for the future, and do you have anything that you want to spotlight that's coming up?
To keep growing! We recently signed with "434 Management" in the States so that was huge for us. Hopefully this covid thing gets under control soon so we can plan a tour in the USA next year, until then just keep spreading the word!