Discover more from Volatile Weekly
Interviews in the music industry from around the world
Interview: One of the Last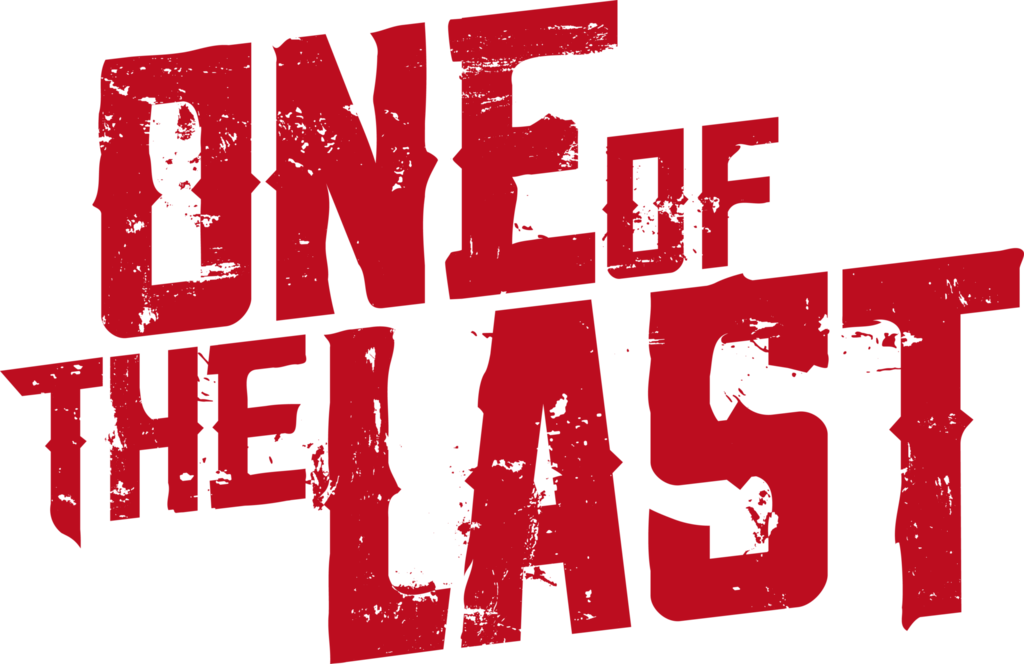 What got you into music, and if you had not gotten into music what would you be doing today? To be honest with you, I'm not sure what got me into music. A lot of people would say their parents or a sibling but it's always been ingrained in me. Nothing else in this world made a lot of sense except for music. If it wasn't for music, I'd probably be a doctor or a lawyer. It all depends on what would've clicked for me. Instead of knowing random touring facts of 2000s metal, I could've learned law or medicine!
What do you like to do when your not playing music and how does that influence your creativity? I'm an incredibly busy person. I have 2 jobs, train in Mixed Martial Arts, taking IT management classes and I do all the promotion for the band. All of those activities helped me learn time management and also to put my head down and knock out lyrics or a melody. I have no extra time so the time I have allotted for songwriting needs to be productive!
How long has your band been around? We've been a band for the last 4 years and I've been in the band for 2.
Where are you based out of and how did that influence your music? We're based out of Brooklyn NY. NYC is one of the toughest places to make it in music and as cliched as it sounds, only the strong survive. You have to bring something different to the table and also compete with other shows, sports teams, bars, etc. There are literally hundreds of different events that happen nightly in NYC and the main question is: how are you going to get someone to buy a ticket to your show when they could do almost anything else?
How did you come up with the name of your band and what does it mean to you. We can't remember how we came up with the band name! We have a few theories but we're just not 100% sure. For me, it means this is one of the last attempts I'm going to have in trying to make a career in music. I'm going to be 32 later this year and even though rock/metal don't really care about age, I don't want to be the aging "rock star wannabe".
Tell me about the best and worst shows you have played. With One of the Last, both happened last October. At the beginning of the month, we played a show and I was incredibly sick. To the point where I shouldn't have played the show but did it anyway. In my opinion, I think I did well. The audience, however, *crickets* haha. It seemed like the audience wanted something heavier with satanic lyrics. I'll put it this way: there were A LOT of Slayer shirts in the crowd! I think the last thing they wanted to hear was a song with the words "we deserve the love" in the chorus. The best show was later that month. It was one of those shows where everyone was firing on all cylinders. We even threw in a cover of Scotty Doesn't Know from the movie Eurotrip. The crowd ate it up and it was an incredible show!
Tell me about your favorite venue to play at, and do you have any places you want to play that you haven't already? Dingbatz in Clifton NJ. It's a grungy punk/metal bar but it's a great venue! You see a lot of big time acts play there and the crowd is always supportive. It was the home of my first show with One of the Last. I'll never forget it, there were 2 guys in the crowd and one guy was sitting on the other guy's shoulders. Then they started to mosh like that and I was so mesmerized that I almost forgot the words! It was one of those things where you thought it was going to be a huge disaster and then you immediately think, "did these guys practice this"? My answer is yes. To answer the second question, I'd love to play at Starland Ballroom and The Stone Pony in NJ and Irving Plaza and Gramercy Theatre in NYC.
If you could play any show with any lineup who would be on the ticket? Tough question! I'm a die-hard Linkin Park fan so even with Chester Bennington's passing, I'd still love to play a show with them if they decide to continue. If I could make any 5 band bill, it would be Linkin Park, Slipknot, Mudvayne, Deftones and One of the Last!
What is some advice that you would give to someone who is just getting into playing in a band? We were discussing this in the band chat the other day and we came to this conclusion. If you like money, if you're smart and if you have any doubts, then don't start a band. It does sound a little harsh but it's true. Bands are a high risk business and a lot of them don't make it. I'm not here to discourage anyone but if you truly want to be in a band, it's a 24/7/365 job. There's a lot more than writing songs and playing shows. You make a lot of sacrifices that not only affects you but your significant other, your friends and family. You pump thousands of dollars into a band and chances are, you won't see a return. You network, you promote, and you make crazy decisions on top of writing music and praying that people like it. Your reward is that 30-60 minutes on stage where you feel like you have the world listening to every note you play and every word you say. All of your hard work is worth it and in that moment, you truly feel invincible. There's no other feeling like it!
If you could go back in time and give yourselves advice, what would it be? Don't play that early October 2019 show! Honestly, I think that's our only misstep so far. We've made numerous errors but everything ended working out. NOTHING worked out during that show.
Of your songs which one means the most to you and why? I view all of the songs I've written as my children. Some are sweet and some are just a pain in the ass! If I were to choose one, it would be Shotgun. It was a good song when we wrote it but a lot of people gravitated towards it when we released it! We were all shocked it did so well and received a ton of praise.
Which songs are your favorite to play and which get requested the most? My favorite song to play is called Fear of the Unknown. It's catchy, it's positive and then it drops into a breakdown you don't see coming! It's a fun song to play live, where the audience are bopping their heads and then the breakdown comes in and they lose their minds! The most requested song is Determined. It was the first song we released as a band and it set the bar for us creatively. Plus, it's a song with a chorus that'll get stuck in your head!
What is the creative process for the band, and what inspires you to write your music? Every song starts off as a guitar riff. Then there's a basic drum beat, followed by bass, lead guitar and then a vocal melody. Once we have the foundation, we expand on it, practice it and then record it. My inspiration for lyrics is to send a positive message without sounding too corny. It's tough when all I want to say is "don't be sad, be happy" over and over haha. I like looking at quotes and reading self-help books. I find the message and then spin it into my own version and something more relatable to the listener.
What kinds of messages do you like to get across in your music? Our main goal is to make hard rock/metal for everyone. There's a huge misconception about metal that it's all negative. We're the exact opposite of it. We can have heavy music with a positive message! We want to show fans of other genres that metal can be uplifting and for everyone.
Do you ever have disagreements in your band, and how do you get past them? Well I'm right and everyone else is wrong! I'm kidding! It all comes down to working it out and not letting your emotions get the best of you. We're 4 business partners in a committed relationship but sometimes we can get annoyed at something. It usually happens in our group chat. With tone missing in texts, it's sometimes hard to tell if what was said was a joke or serious. We try to squash it quickly and keep moving forward.
What are your plans for the future, and do you have anything that you want to spotlight that's coming up? Right now, we're searching for a drummer. The pandemic really screwed things up for us but we've been promoting our songs in the meantime. We're currently creating something special for our song Wallflower. We're hoping that will be ready by mid-September. Other than that, we want to get back to writing and recording full songs and do some more promoting until the world opens back up. You can check us out at our website (www.oneofthelastband.com), Facebook (www.facebook.com/oneofthelastband) and Instagram (www.instagram.com/oneofthelastband) pages!