Discover more from Volatile Weekly
Interviews in the music industry from around the world
Interview: Random Ties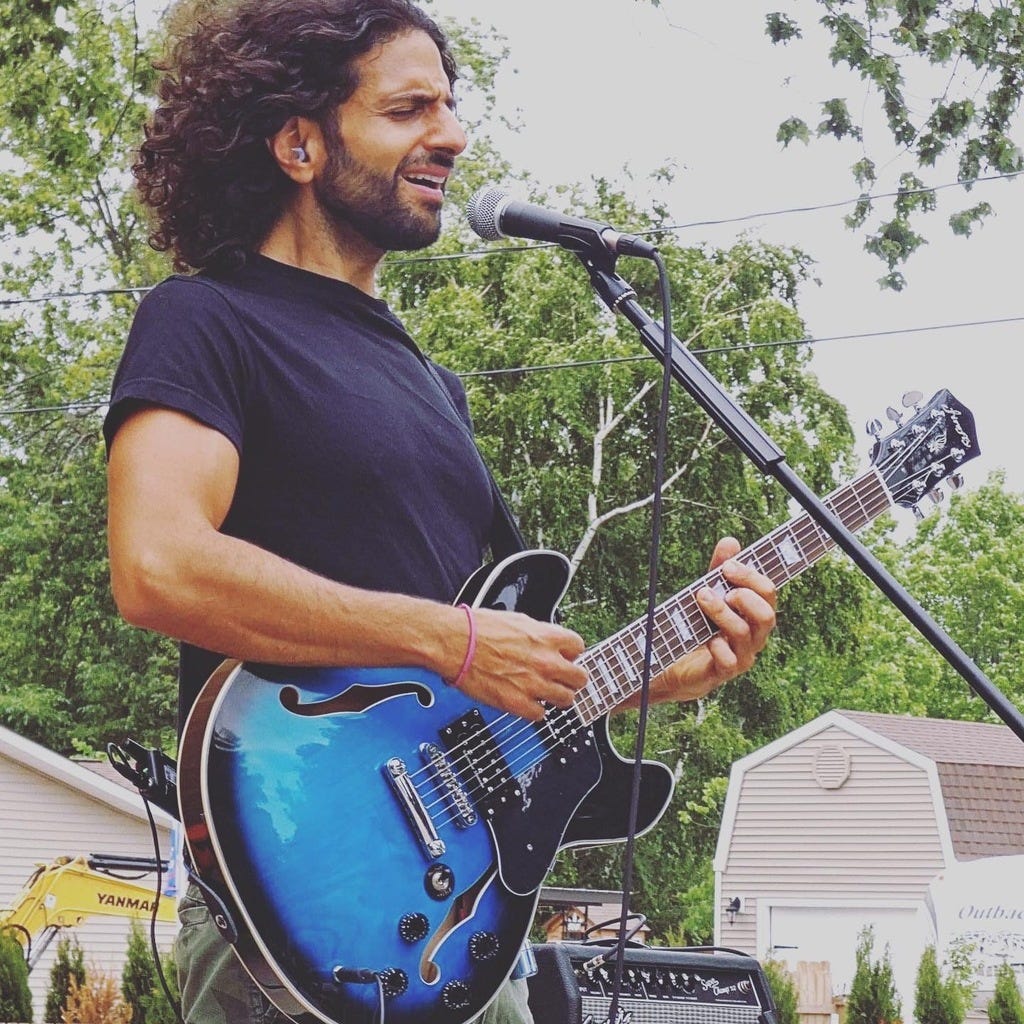 What got you into music, and if you had not gotten into music what would you be doing today?
At a very young age I was exposed to music, I can remember my Grandad singing Opera & was fascinated by the sheer power & control of his voice & then I was hooked when I started listening to the Beatles, Elvis Presley & Eric Clapton & when Nirvana came about this made me pick up my guitar.
I would probably be doing public speaking on subjects such as personal development if I had not gotten into music.
What do you like to do when you're not playing music and how does that influence your creativity?
Being a new parent I am blessed to be able to spend as much time as I can with my son & that brings me such joy, I also enjoy going outdoors & exploring gives you space to think, reflect & grow.  
Your songs are a reflection of you & how you see the world, every interaction & experience impacts your creativity, inspiration is all around us we just have to stop looking for things that are not there & appreciate what we already have.
How long has your band been around?
Random Ties was formed in the summer of 2019 so we are still a fairly new band, I would say we are high energy, feel good Alternative rock band, known for our dynamic sound, contrasting between quiet verses with loud heavy choruses. 
Where are you based out of and how did that influence your music?
We are based in Detroit, know as Motown for its blend of motor and town, blue collar hard working community & we try to reflect that energy in our music.
How did you come up with the name of your band and what does it mean to you.
My wife & I recently moved to the US, I was thinking about the journey I embarked on & thought how Randomly the band met yet we are tied together by music thus the name Random Ties
Tell me about the best and worst shows you have played.
The best shows we played were opening for Tantric &  Otherwise, it's always great to be around bands that are part of Rock history you can learn so much from them about the music business & build relationships.  
The worst show we played in without naming the place was because there was no sound engineer so we couldn't get soundcheck right so it was a struggle doing our set but we managed, you know what they say practice makes perfect
Tell me about your favorite venue to play at, and do you have any places you want to play that you haven't already?
We usually play in all sized venues from bars to theaters that can hold 800 people, my personal favorite is the Diesel in Chesterfield & my dream is to play at Wembley little ambitious but that's why we work hard and dream, any other stadium will do ?
If you could play any show with any lineup who would be on the ticket?
I would love to play alongside the Foo Fighters or Pearl Jam, two bands and individuals I look up to anytime any place.
What is some advice that you would give to someone who is just getting into playing in a band?
The first thing I would do is ask them what was the reason they wanted to join a band & my advise would be from a popular quote  " Coming together is a beginning; keeping together is progress; working together is success." 
If you could go back in time and give yourselves advice, what would it be?
Don't go looking for happiness it's not something you can find in a place; I learned its an internal state you experience and usually doing the things you love & being with the people that you care about.  Don't get lost with all the outside noise
Of your songs which one means the most to you and why? 
I would probably say "Week 39" which was written during my wife's 39th week of pregnancy.  I was terrified. Those last few weeks of anxiety starting were more than all the previous 9 months put together. 
I wanted this, wanted him to be safe, more than anything else in my life at that time. 
And then suddenly he was born & in our arms!
Which songs are your favorite to play and which get requested the most?
Our set consists of 14 original songs & usually my favorite to play is always the new one we wrote. One that gets requested the most is "Why" & we interact allot with the crowd in this song which talks about the pain of losing someone yet celebrating their lives now the one that gets the crowd rocking & dancing is "Father Conlon".
What is the creative process for the band, and what inspires you to write your music?
My inspiration come from daily life events that are shaping our communities & planet.  Usually the music comes first & then lyrics fall into place.  It's hard to explain once you get inspired its like the pen writes the lyrics for you and the guitar strums the notes on your behalf, that's why I call song writing magic
What kinds of messages do you like to get across in your music?
Our lyrics are honest & our message is clear, From our song believe: "There was a time I lost a dream"  It is never too late & no matter how hard it feels, things get better if you hang in there long enough is what I would like people to take away from it while they are rocking to our tunes.
Do you ever have disagreements in your band, and how do you get past them?
Yes, disagreements are encouraged because they lead to creation as long as you are putting ego's aside.  Any creation goes through a traumatic process & music is no different, in the end the purpose is to create the best song that you can and that's done with everyone contributing & feeling empowered & enabled.
What are your plans for the future, and do you have anything that you want to spotlight that's coming up?
Our goal is to consistently release quality music to our audience & reach a wider audience geographically so a big thanks to you for giving us this interview & a voice.
Our EP "Believe" consisting of 6 songs is available on all streaming platforms such as Spotify, iTunes, apple music, Band Camp & all our videos are on our YouTube channel link below
We are working on releasing a new single called "Thawra" in August along with a music video and started on our second EP which will be released by the end of the year no title yet.