Discover more from Volatile Weekly
Interviews in the music industry from around the world
Interview: River of Souls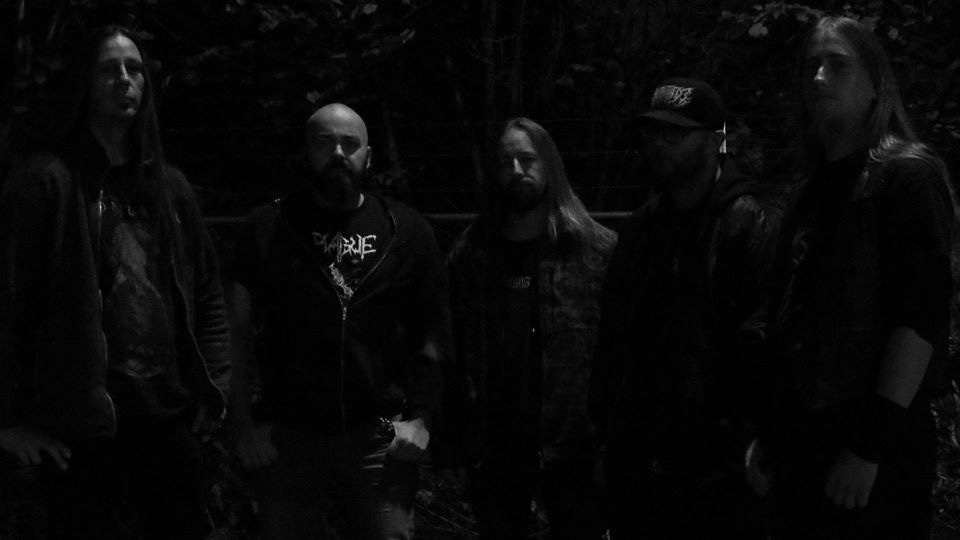 What got you into music, and if you had not gotten into music what would you be doing today?
Bart:
My parents created the foundation for my love of guitar work by listening to Dire Straits, The Eagles, Jimi Hendrix and stuff like that. I got into metal when I first saw the vinyl cover of Iron Maiden's "Somewhere in Time" album in a record store when I was 11 years old. I just had to buy it and was instantly hooked. Without metal I would probably have taken on writing short fantasy or horror stories. Instead I am writing song lyrics now ?.
Koen:
I discovered music through some older kids that lived in the same neighbourhood. They used to give me tapes with all kinds of songs to discover bands. I only knew stuff like Guns N' Roses, and maybe one or two Metallica songs, but they gave me all kinds of stuff like Running Wild, Mercyful Fate/King Diamond, Deicide and Cannibal Corpse. Without music I would probably have a lot of dogs and spend all my time with them and my wife.
What do you like to do when you're not playing music and how does that influence your creativity? Bart: I like to be out in nature a lot. Wandering in the woods, brooding on personal thoughts while listening to music really gives me inspiration as well as certain movies and books do too.
How long has your band been around? Bart: River of Souls was founded around 2014 as a band project with the intention to write music that combines all sorts of metal, ranging from Death Metal to 70's Rock. It ended up in a sort of doom/death metal concoction we ourselves nowadays call "Doomed Heavy Death". We released our first full length album 'The Well of Urd' in 2017. During the release, we decided to turn the band project into a real band, so that we were also able to play live shows. We found some people to join us, we did a few shows, but then we started searching for people that fitted our band better on a personal level. And we found the right people. The current line-up is: Paul and Mathijs on guitar, Koen on drums and me (Bart) on vocals.  
Where are you based out of and how did that influence your music?
Bart:
We're from The Netherlands. Of course there is a great legacy here already in Doom/Death when you consider bands like Officium Triste, Asphyx, Orphanage, The Gathering, Pestilence, etc. I'm sure we all are influenced by this in one way or another, but we listen to new bands and other genres too and don't limit ourselves to one style in particular.
How did you come up with the name of your band and what does it mean to you.
Bart:
The subterranean river Styx, swarming with the souls of the dead. The river can take you across realms and dimensions like a portal. Very much like how music can work... 
Tell me about the best and worst shows you have played.
Bart:
The best experience for me was playing at the Dutch Doom Days festival in Rotterdam, in the Baroeg venue. Great people, wonderful ambiance, really had a blast there. The worst show was in Antwerp, Belgium at the Armistice festival where we experienced many technical difficulties. 
Koen:
I haven't played live with River of Souls yet, I can't say what was the best show I played so far with previous bands, they were all really cool. Sure, some were cooler/better organised than others, but it is always awesome to play and see people having a good time. The worst was probably in Munich, Germany. Really good venue, people, food, vibe, everything, but the drumkit broke down during the band before us, so I had to make the best of it…
Tell me about your favorite venue to play at, and do you have any places you want to play that you haven't already?
Koen:
For me that was the old "Azijnfabriek" in Roermond, Netherlands. I played there a lot and everytime everything was perfect. Good food, good sound, nice crowd, lots of friends.
I would like to do shows in Eastern Europe, people are really crazy there and really like it when foreign bands come to play there.
If you could play any show with any lineup who would be on the ticket?
Bart:
For me it would be an honor to play with My Dying Bride, Primordial and Dismember.
Koen:
King Diamond, Mercyful Fate, Misfits
What is some advice that you would give to someone who is just getting into playing in a band?
Koen:
Make sure you have fun! That 30 to 60 minutes on stage isn't the most important part. Of course you have to give a decent show, but don't take everything too serious. Yes, you need to be able to play your parts and most of the time playing in a band will only cost you money, but you go to so many different places. Make sure you plan time to go to local restaurants, or just having a day off on tour just to hang out in a city or to visit something. Look at touring as if it is a big vacation with your friends, with the bonus that you can play some shows during that time.
If you could go back in time and give yourselves advice, what would it be?
Koen:
Oh man, there could be so many, hahaha. But my advice would be, make sure playing in a band isn't the most important thing in your life, because you can do so many cool or big shows, but what's it worth when you arrive in an empty home after every show with no one waiting for you.
Of your songs which one means the most to you and why? 
Bart: That would be the song called "The Unbending One" because it touches all the parts of life I have been through up to this moment and supports that journey by the musical diversity in that song.
Which songs are your favorite to play and which get requested the most?
Bart: 
Soilsorcerer is our most popular song and I still enjoy playing that one.
Koen:
Soilsorcerer is the most popular track, but my favourite is Prometheus Unbound. So many cool riffs and awesome drumbeats.
What is the creative process for the band, and what inspires you to write your music?
Koen:
Paul used to write all of the music. He wrote both the albums and the EP. Now it is more a group effort. Mathijs delivers some ideas, I have some basic songs, Paul has some songs and ideas and Bart checks which parts would be suited for vocals and if we need to shorten or lengthen certain parts. Everyone of us can record at home, so we can send eachother updates and additional tracks and info for the songs we're working on. We have rehearsal and writing sessions and from there we work it out until the songs are done.
What kinds of messages do you like to get across in your music?
Bart: It's all about the atmosphere for me, in music as well as in lyrics. I always try to work around a concept and mold it into a story which flows naturally throughout the album. Our latest album "Usurper" is about the tyranny of grief, hurt and death which strikes us in many forms and at different levels. It takes away everything we thought we had control of, like a usurper.
Do you ever have disagreements in your band, and how do you get past them?
Koen:
Actually, we don't have disagreements. Yes, this sounds boring and cliche as hell, but we do everything democratically. If it's 3 out of 4 then we all go with it. We all have families and other priorities as well, so everyone is in the same situation and on the same level and this was always clear for every one of us.
What are your plans for the future, and do you have anything that you want to spotlight that's coming up?
Bart:
We had a few shows planned in May to support the release of our latest album "Usurper", but COVID-19 screwed that up big time... So now we are back rehearsing the live set to come back and support our music with live shows as soon as it is possible. We are also looking into creating some live content in our rehearsal studio and are writing new songs for an EP.
In the meantime be sure to check our new album "Usurper"! We recently released a video of the track "Of Pit and Snare" from that album on YouTube: https://www.youtube.com/watch?v=ZsYZXQHps34
The full-length cd's can be purchased at our website www.riverofsouls.nl , and all our material can be purchased digitally on https://riverofsouls.bandcamp.com/ , iTunes, Amazon, etc. and streamed from all streaming services, including https://open.spotify.com/artist/4YTY52z5Uietm2rBUhhvel   
And please follow us on Facebook https://www.facebook.com/riverofsoulsband to stay updated!