Discover more from Volatile Weekly
Interviews in the music industry from around the world
Interview: Riveryard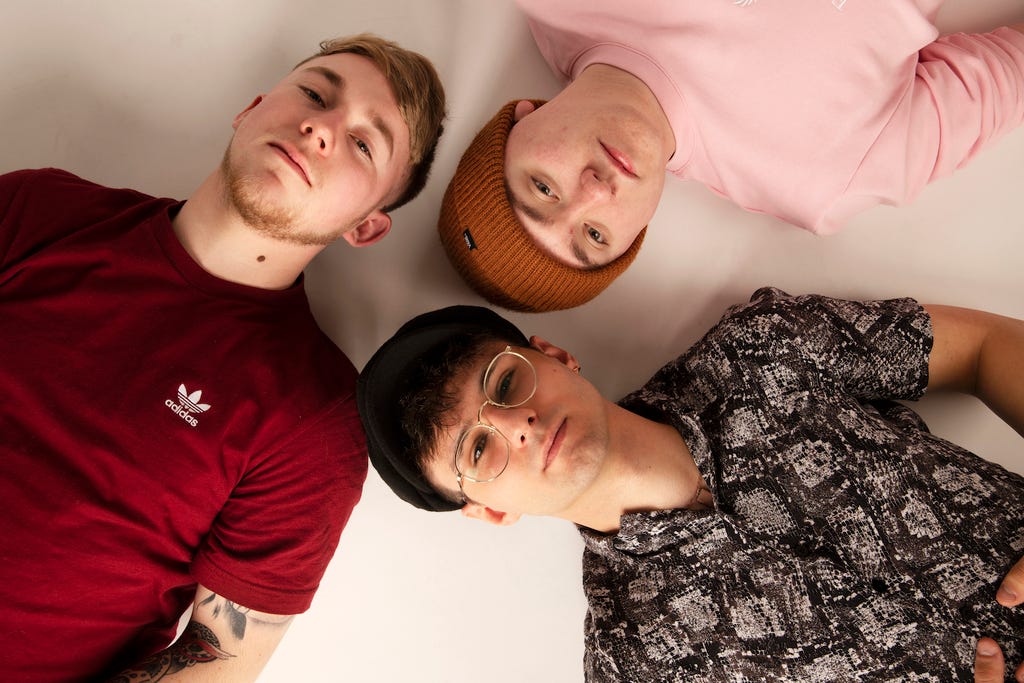 What got you into music, and if you had not gotten into music what would you be doing today?
Each of us has different yet similar reasons for pursuing music. Dom was told by doctors that he would never play the guitar after breaking his wrist at a young age but professional advice didn't stop him. Simon had an ordeal with cancer in his teenage years and vowed not to waste his life doing something he hated. Lennon saw his dad try so hard in the same challenging industry and still refuses to give up on his dream.
I guess we all had to overcome something and what was the point in stopping there.
What do you like to do when you are not playing music and how does that influence your creativity?
We all have our own hobbies, but many interlink. We have a shared interest in boxing and ufc, occasionally getting together to watch the big fights. At a local pub gig we paused mid way through the second set to cheer on Anthony Joshua against Joseph Parker. Even though it was only a small venue, that gig will still be remembered for a long time down the line.
How long has your band been around?
With it's current members we have been a band for 2 and a half years
Where are you based out of and how did that influence your music?
We are based out of Leigh in Greater Manchester. In leigh the music scene consists mainly of pub cover bands, but also some very good original talent. Seeing bands from Manchester making it big like oasis and the smiths has inspired us massively.
How did you come up with the name of your band and what does it mean to you? 
Dom saw a sign with a picture of a river above a yard on his way to work and the name stuck.
Tell me about the best and worst shows you have played.
The best show we have played so far would have to be the castle hotel. It was the first Manchester venue where we were able to fill the room and the atmosphere was something we dreamed of creating.
Ironically, the worst gig we have played was just on the other side of the road at gullivers, when we were just starting out and playing to an empty room.
Tell me about your favorite venue to play at, and do you have any places you want to play that you haven't already?
Our favorite venue would probably be Jimmy's in Manchester. We played a gig there supporting an American band called the brummies who we got on with straightaway. None of us remember alot of the night after we'd played so it must have been a great one.
We would love to be able to play at the ritz in the future just to have played where some of the greats have and make our own legacy
If you could play any show with any lineup who would be on the ticket?
To play a festival like Glastonbury, alongside great artists like Arctic Monkeys, Catfish and the Bottlemen and Sam Fender would be an amazing feat to accomplish
What is some advice that you would give to someone who is just getting into playing in a band?
Take risks and be prepared to spend a lot of time and money
If you could go back in time and give yourselves advice, what would it be?
We would tell ourselves to take more risks and to not rush things
Of your songs which one means the most to you and why?
The song that means the most to us would probably be seaside. The fact that our fanbase always request it makes us so proud to have created it
Which songs are your favorite to play and which get requested the most?
Our favourites to play would be our newest songs that we haven't even been able to record yet. The energy we get when we play our new stuff is just on another level.
Our most requested song on the other hand is actually the first song we ever released, seaside.
What is the creative process for the band, and what inspires you to write your music?
Dom writes the lyrics, chords and the basic structure of the song which is then brought into our rehersal where Lennon and Simon work on percussion and bass around the idea. Lyrics are mainly inspired through observations which intertwine with Dom's everyday life.
What kinds of messages do you like to get across in your music?
Music is an escape for us from reality. We think that music should bring hope and happiness. It's up to the listener to engage with what we write to then establish what it means to them. Only through music we can gain a privilege to influence people. People tend to imitate who they follow, they try to be like them. It's not entirely the music that sends the message, it's our actions as well.
Do you ever have disagreements in your band, and how do you get past them?
Not since our old drummer left.
What are your plans for the future, and do you have anything that you want to spotlight that is coming up?
With the Covid-19 pandemic it has been hard to plan new shows in the future without fear of them being cancelled, however as soon as it is safe to do so we will get back to gigging wherever we can. We have got 3 singles to release in the next few months, the next one being 'I'll find you' at the end of this month.