Discover more from Volatile Weekly
Interviews in the music industry from around the world
Interview: Robbers On Parole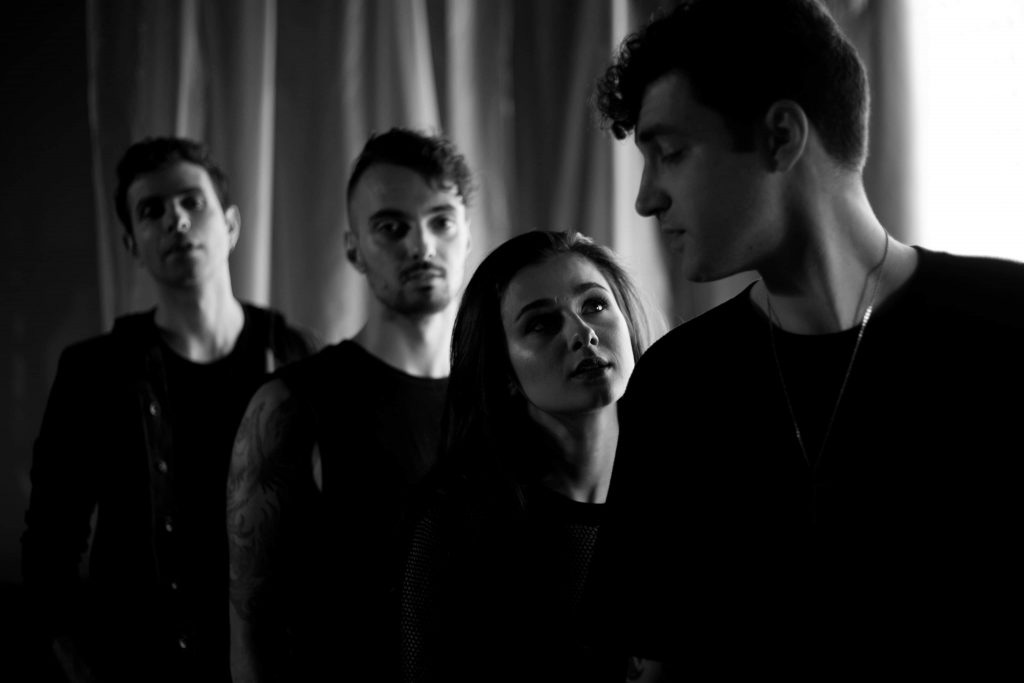 What got you into music, and if you had not gotten into music what would you be doing today? Ivo: My dad's a musician so the first thing I kinda remember from when I was (probably) three years old is our home audio system being very loud and playing the likes of Sting, Toto & Genesis. Of course, the fact that I grew up always around music, had a profound effect on me – nothing in my day feels complete without it, and if by some chance I didn't end up being a musician, for sure I would've been involved in moviemaking, I'm a massive cinephile. Stephan: My first memory of music is me jumping to Depeche Mode's "No good" and The Offspring's "Gotta Get Away", but it was Pantera and Metallica that got me wanting to play in a band. Alongside music, I do have other goals I'm working on. One of them is running my own company. Chris: My father played a big part in my musical education too. First thing I remember was watching video tapes of old bands. I was inspired by a lot of the old classic bands like Queen, Floyd, Purple, Zeppelin, Whitesnake, etc. In my teens I developed my own taste and started listening to punk rock, emo punk and some very heavy stuff. I am a mixed bag full of science and art so if I have to choose another profession it would probably have something to do with sports. I can see myself as a tennis player for example. Moni: I've been taking acting classes since first grade, so I guess I've never asked myself what I wanted to do since then, haha. Singing was more like a hobby for me. I guess the first song that made me wanna sing was "Call me when you're sober" by Evanescence. This happened when I was thirteen. I had no idea if I'm good at it, but it turned out to be a very big passion.
What do you like to do when your not playing music and how does that influence your creativity? Ivo: Well, I write a lot - lyrics, stories, plot outlines, screenplays, etc. And I'm obsessed with cinema – if I don't watch at least one movie a day it sorta feels wasted to me, haha! I'm not into going outdoors much, which can have both a positive and a negative effect on creativity – on the one hand, without meeting different people what do you write about; however, without consuming large quantities of art, how would you get good at it? It's a delicate balance - I'm sure I'll find it someday! Stephan: I'm too ambitious for my own good is what I often hear. If I'm not working on our band, you'll probably find me working on a startup or some other way to make a positive impact on the world. Luckily, that helps me keep my life diverse and challenging, which inspires me a lot. I can't leave out my long walks away from everything, they always help me recharge. Chris: I get my inspiration from all sorts of stuff – from video games to eerie city views. But my biggest influence is just listening to music. I've had creativity strike at the most bizarre times. For example while lying on the beach with a mojito in my hand or in the middle of the night. Moni: I appreciate all kinds of art and this gives me the opportunity to meet a lot of interesting people with whom I can share my impressions from the last movie I saw or how stunned I was from the last book I read. Of course this also includes sharing how blown my mind was from the last album I heard with the occasional unlucky friend. That's how I met Stephan, actually. We spent a few hours talking about music and that's how it all started.
How long has your band been around? ROP: Oh, we've been around a little more than a year now, so we're still babies, haha! We started playing and composing seriously during the summer of 2018 and a couple of months later we released the video for our first single 2 Far Gone. We're just warming up and we're planning to release a lot of new music in the upcoming months so stay alert!
Where are you based out of and how did that influence your music? ROP: We're currently based in Sofia, the capital of Bulgaria. We have a tight and unique indie community here. Because of that you can easily get a response on your art from some of the biggest names in the scene which you couldn't normally get in a broader environment. We deeply appreciate when veteran artists share insight, knowledge and experience with new-comers, that's how traditions are passed down and how both the artists and the scene as a whole are developed.
How did you come up with the name of your band and what does it mean to you?
ROP: Let's just say that it's a marriage of our more romantic perceptions (i.e. romanticized criminals on the run in 1930's America… just like in the movies!) and our desire for a more modern, gritty aesthetic. But at the end, your name is what you make of it. We're sure people are going to attach an entirely different interpretation to it once they connect it with the music. We like subjectivity and variety, it makes everything more fun and personal!
Tell me about the best and worst shows you have played. ROP: We don't think we can agree on a best show, for sure, we're highly critical of each other and of ourselves. But that's good, it means we can still grow – as long as you feel something's not right with you, you can improve it, you can still be better and develop further. It's at the moment when you think 'I'm the man!' that you're in trouble… because nobody's ever The Man, we're all constantly learning.
Tell me about your favorite venue to play at, and do you have any places you want to play that you haven't already? ROP: Oh, we'd love to play Wembley, haha! We enjoy immensely that type of modern arena rock that took a lot from 1970s and 1980s rock and that doesn't quite happen a lot these days, like some songs from '30 Seconds to Mars' and 'My Chemical Romance', for example… We'd like to write a bombastic stadium/arena rock song and perform it in front of an enormous mass of people, that would be magical…
If you could play any show with any lineup who would be on the ticket?
ROP: We've said it a million times and we've no problems saying it a million more – all four of us would die if we had a chance to play some shows with '21 Pilots' & 'Bring Me the Horizon'. Both bands were a big influence on us deciding to play together and wanting to make modern, popular music that is, at its core, still introspective rock that deals with more personal and heavy themes.
What is some advice that you would give to someone who is just getting into playing in a band? ROP: Trust your bandmates, listen to all kinds of artists and, most importantly, learn to make compromises for the good of the music. Without that, you wouldn't be able to make art on your own, let alone with a band. It's very important that you get your ego out of the way and just defend the art, not yourself. You'll find a great freedom in this and it'll make the process a whole lot easier.
If you could go back in time and give yourselves advice, what would it be?
ROP: Start early, as early as possible, start playing something or singing at five years old, even earlier, if you can! There's no time to waste in hesitating if you should play in a band and make music - you just don't. Don't hesitate. We're telling you now so you don't bother with it, haha! It's awesome being in a band and the sooner you wind up in one – the better. Of your songs which one means the most to you and why? ROP: There's one we all love the most but it's not been released yet. We just want it to be perfect before we record it, it really is our most treasured baby! We don't know what it is exactly, but it resonates with all of us on a deeper level than just – that's a really cool track. Very soon we're going to do something about other people hearing it and then you'll tell us if you feel the same thing, because we really think it's something different.
Which songs are your favorite to play and which get requested the most? ROP: Well, we've released just two for the moment – 2 Far Gone & Feel Complete – and from them, of course, the first single, the one that inadvertently your fans associate with you is the one that people know and request. But we really love to play the Song-Which-Shall-Remain-Unnamed from one question before, because it makes us really feel like one entity – all of us playing something that we truly love and we don't have a clear idea why we love it that much, but we do. That kind of experience is quite bonding.
What is the creative process for the band, and what inspires you to write your music?
ROP: Inspiration comes from all kinds of places, but what we do best is to gain it from personal trauma and personal issues… the music kinda serves as an exorcism for us, for our fears and failures, all art actually does that to some extent for each of us. Besides that, all of us are constantly listening to music or watching movies or reading books so for us the best inspiration that's not from within us is when we witness other people being inspired by and creating beautiful art. What kinds of messages do you like to get across in your music? ROP: Music is a way for people to connect and understand each other and if even one single person feels that one of our songs was written exactly about his/hers situation then that's more than enough. Of course, our goal will always be to reach as many people as possible and, hopefully, make it less lonely for them as well.
Do you ever have disagreements in your band, and how do you get past them? ROP: Oh, we do have disagreements, but the good thing is that it's never about the music. It might be about our own personal differences, but it never affected the actual music. All of us believe that as long as we think about the art and we always put that in first place, ignoring our inherent selfish impulses (hey, we're all just human!), then we can get past everything. It's worked so far.
What are your plans for the future, and do you have anything that you want to spotlight that's coming up?
ROP: We're recording three new songs that we're planning to release very soon. All of them are quite different from one another and the only thing in common is the heavy synth usage and the heavy subject matter of the lyrics, so no surprise there… You can be on the lookout on our pages for hot new material at the beginning of next year! And after that – who knows? – we might finally do that small European tour we've been postponing for quite some time now. ?
-------------------------------------------
Band links
Facebook: https://www.facebook.com/robbers.on.parole 
Instagram: https://www.instagram.com/robbers.on.parole 
YouTube: https://www.youtube.com/c/RobbersOnParole 
Soundcloud: https://soundcloud.com/robbersonparole
Singles
Feel Complete: https://www.youtube.com/watch?v=NgzTlZ9CLUo
2 Far Gone: https://www.youtube.com/watch?v=CnB5PSzRXRQ