Discover more from Volatile Weekly
Interviews in the music industry from around the world
Interview: Rohan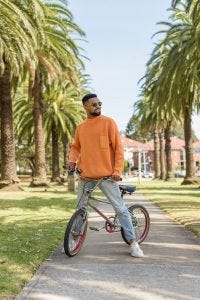 Rohan is a Sydney, Australia based Urban-Hip Hop artist that has a new EP in the works.  The project is his refined sound, and this EP is the debut to his new style.
What got you into music, and if you had not gotten into music what would you be doing today? 
I was around 2 or 3 and one of my earliest memories is when my cousin played Ride Wit Me by Nelly for the first time. He made me memorize the lyrics and it is one of my standout memories as a toddler. Since then I have always loved music and have been on a path to create it. If music was not an option I would probably do something in marketing as that is what my academic background is in.
What do you like to do when you are not playing music and how does that influence your creativity?
I love to play sports, go on spontaneous adventures and eat good food. I get inspired from individual people, so having a good conversation with a person is something that I value heavily.
How long has your band been around? 
Just about to drop my first EP. 2020 is my debut year.
Where are you based out of and how did that influence your music?
Based out of Sydney Australia. The music here is very urban-influenced. Sydney is a beautiful city and it gave me the belief that I can chase my dreams.
How did you come up with the name of your band and what does it mean to you.
My artist name is my actual first name 'Rohan'. I wanted no filters, and wanted people to get the whole story. 
Tell me about your favorite venue to play at, and do you have any places you want to play that you have not already?
Ever since I was a child I have always visualized playing at MSG (Madison Square Garden). I was in New York for the first time last year and I walked around the building 4 times promising myself that one day I will play there. Probably looked crazy thinking back on it.
If you could play any show with any lineup who would be on the ticket?
Usher, Jay Z, Beyoncé, Rihanna, Michael Jackson, Kanye West Frank Ocean, Nelly and Drake
All of these artists are special and have influenced me in different ways.
What is some advice that you would give to someone who is just getting into playing in a band?
Never give up, have a backup plan and things to fall back on as a side hustle. But if you're doing this properly never stop until you achieve your goals.
If you could go back in time and give yourselves advice, what would it be?
Keep giving out as much love and good vibes as you can because even if it's not returned you're still doing it from a good place.
Of your songs which one means the most to you and why? 
 All songs from the upcoming EP are different and special in their own way. I can't narrow it down just yet, ask me in a year once I have more music released, I might have an answer then
What is the creative process for the band, and what inspires you to write your music?
So I work with my producer and have a team of writers depending on the song. We normally have a writing session after the beats have been chosen. This is where the magic happens and we bounce ideas off each other until we zone in on the final idea. Then I normally have a day of recording for each track with multiple takes just to make sure my producer has the right cuts. Normally the song is inspired by an idea, the beat and the mood. The best music I feel is created when everyone feels the energy in the studio and things just fall into place as a result.
What kinds of messages do you like to get across in your music?
Love, happiness, peace and good vibes
What are your plans for the future, and do you have anything that you want to spotlight that is coming up?
Being in Sydney and doing my music in LA, plans for the future would be to move to LA for good. I have my debut EP releasing soon it is called 2 Weeks In the Valley. It should be out soon, so be on the lookout for that. Follow my social media pages for music news and updates!