Discover more from Volatile Weekly
Interviews in the music industry from around the world
Interview: Rozu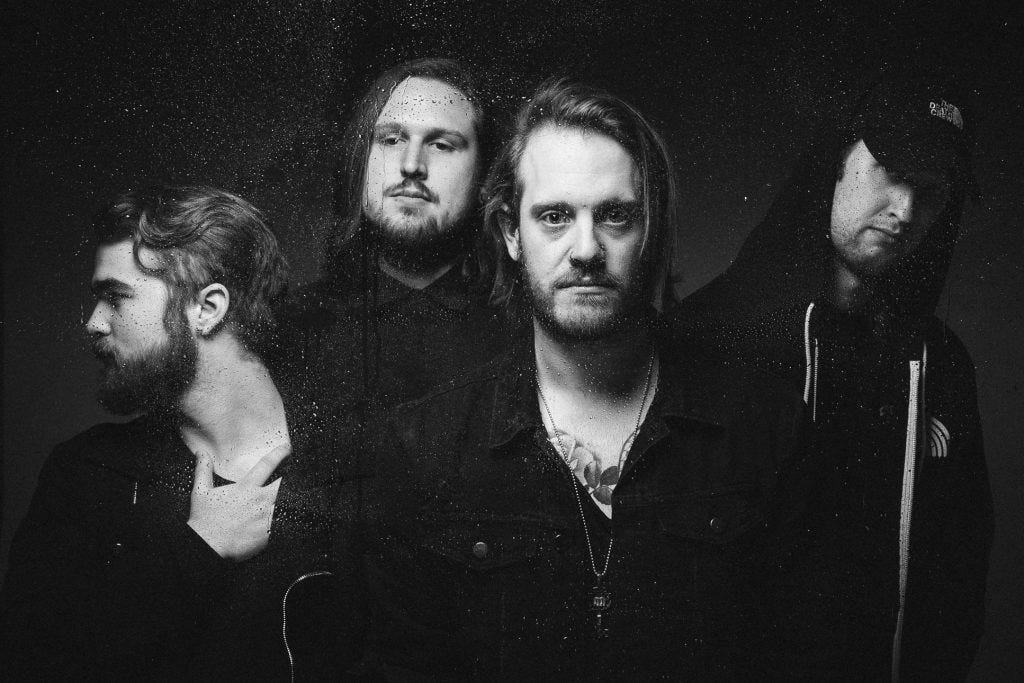 I would like to thank Tim Graham (vocalist) for taking the time out for this interview!
What got you into music, and if you had not gotten into music what would you be doing today? I always wanted to be in a band since the first time I saw Underoath way back in high school. I would scream along to They're Only Chasing Safety every day to and from school. From there I just kept practicing and getting better and tried to form multiple bands. If I wasn't playing in bands, I would probably still be in a marketing firm or working on the business side of the industry.
What do you like to do when you're not playing music and how does that influence your creativity? When I'm not playing music, I spend the majority of my free time golfing or working on marketing strategies for other artists. Both activities influence my creativity in different ways but work towards the common goal of bettering myself. Always working on marketing things keeps me up to date with the new tools and keeps the juices flowing while golf puts me in my Zen zone.
How long has your band been around? Publicly we have been a band for just over a year but, we have been working on this project for almost 3 years now.
Where are you based out of and how did that influence your music? We are based out of Denver Colorado. I wouldn't necessarily say our location influences us musically but is a perfect city to meet the awesome dudes I get to create art with.
How did you come up with the name of your band and what does it mean to you. We really just wanted something unique and easy to remember. Rozu being the Japanese word for the rose was just a perfect fit. For us, this is a blooming band much like a rose and is going to be something beautiful for how long we have been grinding this music game. A fresh start is fully organized and organic.
Tell me about the best and worst shows you have played. We got to play this PPV for a pro-wrestling organization here in Denver, that was really fun because one of their wrestlers use our song Anchor as her walkout music. Haven't had the worst show yet, even if us or the crowd don't show up, we take every experience as a learning tool.
Tell me about your favorite venue to play at, and do you have any places you want to play that you haven't already? I think my favorite venue I've played at was El Corazon in Seattle, that place has so much history and is just a rad venue. The dream venue is easy being from Denver I would have to say playing Red Rocks Amphitheater would make my life complete.
If you could play any show with any lineup who would be on the ticket? Easy, Underoath – Every Time I Die- Oceans Ate Alaska – Thousand Below – Dayseeker - Rozu. That would be the dream tour/show
What is some advice that you would give to someone who is just getting into playing in a band? Take your time and don't rush shit. When you rush you will cut corners, and in the end, hurt yourselves as a band. Plan everything out and make sure all content is there before you even say 'announcement'.
If you could go back in time and give yourselves advice, what would it be? Start this band 6 years ago (laughs). I'm happy with my career so far and the lessons I have learned but I wish I was learning those lessons with these guys.
Of your songs which one means the most to you and why? I would have to say Divide means the most to myself and Rozu as a whole. It is forward-thinking some lyrically discussing the flaw with our nation and humanity with the ideology of racism. We believe and stand by our opinion that everybody on this earth is equal and not members of certain "races" but that we are all a part of the HUMAN RACE. Leave your hatred at the door.
Which songs are your favorite to play and which get requested the most? Anchor is for sure our biggest and our most fun song to play. It is literally just non-stop energy playing that one and the fans absolutely love it.
What is the creative process for the band, and what inspires you to write your music? I think our drive, in general, inspires us. We have been constantly writing since we formed and have so many songs and ideas ready to go with no plans of slowing down. We are for sure an in the box writing kind of band where we are all writing and recording our ideas constantly then working through the ideas later together.
What kinds of messages do you like to get across in your music? HOPE. Hope is the key to all our writings and finding the light in dark and sometimes terrible situations and feelings. 
Do you ever have disagreements in your band, and how do you get past them? Obviously, there are some disagreements with 4 dudes sharing business, but we get passed them very quickly by knowing what the goal is and finding the best way to achieve these goals. We are all on the same bus driving down the same road and that's when you have something special.
What are your plans for the future, and do you have anything that you want to spotlight that's coming up? We are booking some tours in late 2019 and early 2020. We are currently wrapping up our debut album and will have a new release sometime in October. We are not slowing down and believe me when I say A Rose Will Bloom.