Discover more from Volatile Weekly
Interviews in the music industry from around the world
Interview: Run To Vega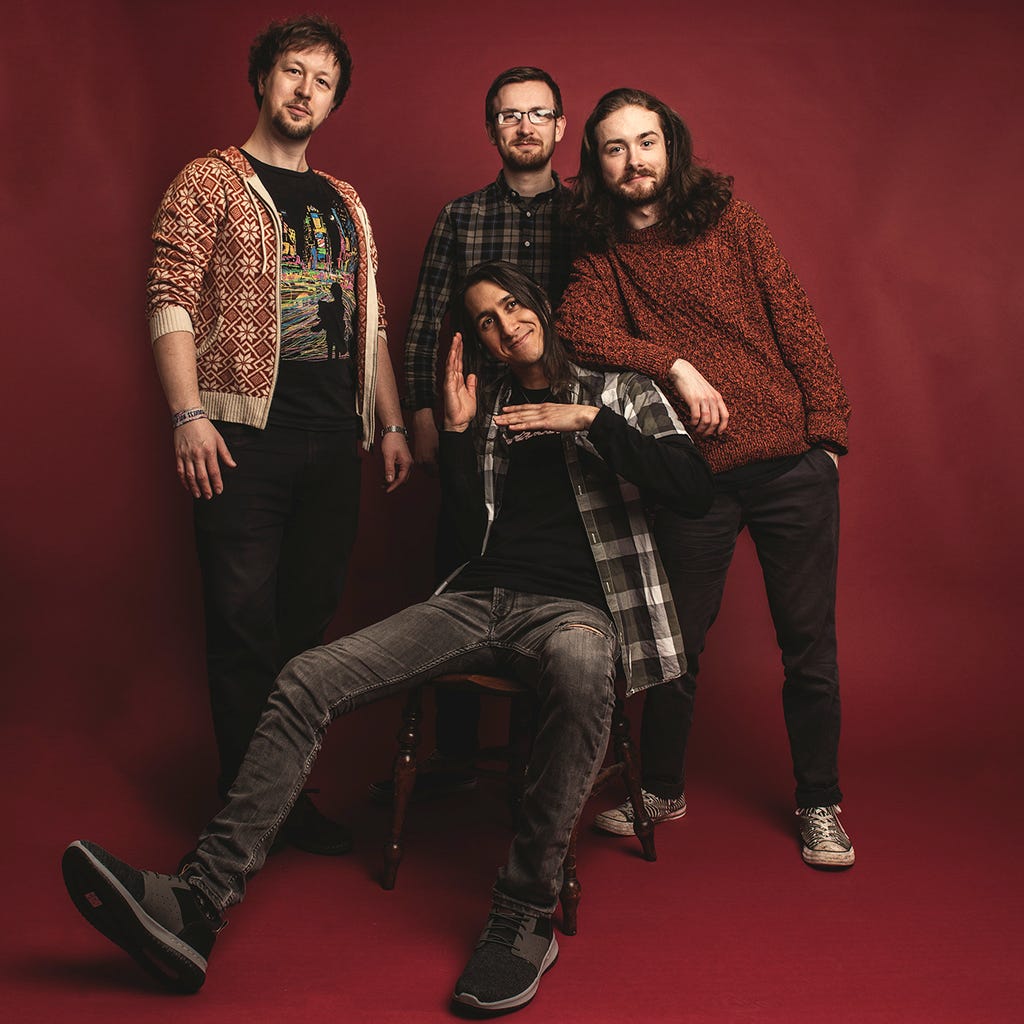 What do you like to do when you're not playing music and how does that influence your creativity?
All members of the band are passionate about other pursuits but are all very focused on music too. For example, Kev (lead vocalist and guitarist) is a film maker and takes charge of making our music videos, Sye (guitarist and backing vocalist) is a graphic designer and manages the bands logo and aesthetic side.
How long has your band been around?
The band came about though Kev and Sye jamming and song writing casually as friends. In 2016 we started to add members and play as a full band. Our line-up changed over the years, we now have Ruari on bass and Issac on drums and backing vocals.
Where are you based out of and how did that influence your music?
We are based in Aberdeen, Scotland. Aberdeen has a thriving local music scene and we really feel part of the rock scene there. Touring bands do sometimes come up as far North as Aberdeen when in the UK so there are opportunities to see and be influenced by an eclectic range of musicians.
How did you come up with the name of your band and what does it mean to you.
The name Run to Vega was a culmination of ideas from all the members at the time of forming. It has various meanings behind it, some of which are in reference to the star Vega and also an old Chinese folk tale…
Tell me about the best and worst shows you have played.
We have all had shows where things go wrong. Maybe there are gremlins causing technical difficulties or our audience isn't quite right… but we try to give our all to every show and we don't really feel any of them were "bad".
We have loved the opportunity to play outdoors on several occasions at festivals and events and that has a really unique and lovely feel to it, especially on a glorious day of sunshine!
Tell me about your favorite venue to play at, and do you have any places you want to play that you haven't already?
Some stand out shows for us have been supporting Neon Suicide at their EP Launch at Stereo Cafe Bar in Glasgow, playing the Eruption Battle of the Bands Final at Krakatoa one of our favourite local venues in Aberdeen.
If you could play any show with any lineup who would be on the ticket?
It would be tricky to pick a dream line-up to play a show with as we all have different tastes. Our current material coming out is of a similar vein to the Pixies and The Cure in ways, that would be pretty amazing. We are also quite chaotic at times, maybe a band like Black Midi could be on the bill too.
What is some advice that you would give to someone who is just getting into playing in a band?
If you're new to playing in a band then you're in for such a treat! It's a great way to connect with people, band members and audiences. Just experiment, find your sound and stay true to that!
If you could go back in time and give yourselves advice, what would it be?
I think if we were to go back in time we'd say to not worry about being perfect in anything we do. Just get out there and grow and be proud of where you are as a band. We don't have any real regrets though. We're happy with how the band is going.
Of your songs which one means the most to you and why? / Which songs are your favorite to play and which get requested the most?
It depends who you ask, which song is important and why. Sye loves Figurine at the moment. It's going to be the lead song of our new EP and it's got a great quirky character and bounce to it. I think Kev and Isaac are loving blasting out Motion, which has a much more direct energy.
What is the creative process for the band, and what inspires you to write your music?
Generally, Kev will work on the songs and will then start working them with Sye, adding lead guitar ideas and starting to work on structure. Then they will introduce that to the full band. Alternatively, some songs just come organically from the full band jamming and then we all form that into a structured song together.
What kinds of messages do you like to get across in your music?
We have some more "feel good" songs in our back catalogue and some sentimental songs. The songs from the new EP are a mix of emotions ranging from mysterious isolation, frustration, melancholy, dissatisfaction with social norms and coming to terms with independence and adulthood.
Do you ever have disagreements in your band, and how do you get past them?
Of course there will be disagreements when creating art as a collective group. I think we are pretty great at collaborating though.
What are your plans for the future, and do you have anything that you want to spotlight that's coming up?
As I have touched on, we have a new 3 track short EP on the way that will be called Twilight Tides.
Figurine will be the lead song and will have an accompanying music video coming soon that will be a fun and quirky accompaniment to the music using a mix of action figure animation and acting to portray the song in a light-hearted way.
A thread of nostalgia runs throughout the song with the use of action figures and household items in the video reflecting many of the lyrics.