Discover more from Volatile Weekly
Interviews in the music industry from around the world
Interview: Subterranea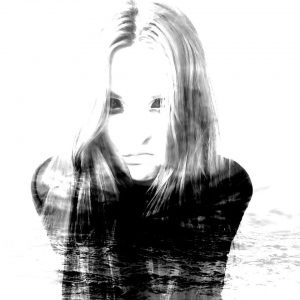 What got you into music, and if you had not gotten into music what would you be doing today?
In a sense, I had very little choice to decide whether or not to get into music. I was young, and when you're young there isn't really much to do, but a lot of energy that needs to go somewhere. My mom  was probably sick of me causing trouble at home, so she got me to audition for music school.  
Inspiration came and went in waves, depending on what was happening in my life, but music on average stayed with me, maybe because it helps me to express my emotions better than language can.
The last part of the question is a little funny to me, because If i wouldn't be doing music, I'd be doing the rest of what I already do, but dedicate more time to it: programming, writing, illustration, martial arts. 
What do you like to do when you are not playing music and how does that influence your creativity?
I like programming and developing things. It actually heavily influences my musical creativity too - in programming, there's almost  no unsolvable challenges or wrong answers - I really like that perspective and am trying to apply it to everything from personal relationships to music composition. 
Other than that, probably martial arts (karate) and weight lifting - physical activity helps me to feel more alive, instead of living constantly in my head. 
How long has your band been around?
Since September 2017, although I was making music and releasing albums before as well. 
Where are you based out of and how did that influence your music?
I am based out of Toronto. Toronto is one of the toughest cities for music - our venues are rapidly closing, rent is unaffordable and living in general is quite a struggle. I guess it influences my music by putting a much heavier emphasis on DIY aspect of it. When I started out, I could not afford mixing, mastering, studio and all other things that inevitably come with releasing music - so I started doing everything myself. It is very pleasurable to be able to control the production process in every aspect of it, but can get a little lonely. But, on the other hand, Toronto is a lonely and sad city, so it checks out. 
How did you come up with the name of your band and what does it mean to you.
Subterranea is a solo project, not a band. 
Subterranea is closely tied to chthonic imagery. In Ancient Greek pantheon, almost every divine deity had it's "dark side" that was incredibly terrifying to the worshippers, yet equally necessary
and having its place in the grand scope of life. If a deity puts on its "chthonic" mask it means
someone somewhere crossed the line, allowing this to happen.
I guess, for me - Subterranea is a justified and necessary manifestation of aggression, darkness
and raw emotion that is both horrific in it's rawness and dignified in it's unapologetic honesty.
That's the primary explanation behind the name.
There's also a secondary, complementary reason for a name. There's a UK-based progressive
rock band called IQ, they have a song called Subterranea. I was mystified not as much by the
song name as by lyrics:
Can I hold on, can I believe in
All the things you are?
There's no sane in, chaos reigns in Subterranea
and then again, later in the song:
Can I hold on? I cannot count them
All the things you are
Were I stronger I'd hold out longer in Subterranea
I think the lyrics just spoke back to Subterranea being a chthonic entity that is chaotic and
constantly expanding in every direction simultaneously. But also, the IQ's song largely speaks to
my creativity the way i see it - if my creativity could grow legs and could become an animal, it
would be a monstrous octopus. Subterranea, as a project that keeps challenging me creatively, as if testing my endurance - how much stronger, more knowledgeable and inspired should I become to hold
longer in the mental space of this project? I don't know. Subterranea is an apologetic raw and
emotional journey that demands almost brutal creative honesty.
Tell me about the best and worst shows you have played.
The best show I played is hard to pick. There are so many best shows there for different reasons. Exotic shows (Hawaii), crowded shows (opening for Mortiis in Toronto). I think my favourite gig was one of Tokyo gigs for sure, but hard to choose which particular one. Audiences in Tokyo are very awesome - they are attentive, they come on time to support all acts on the bill and buy merch. 
The worst show I ever played would be one of the empty ones. It definitely would be a Toronto show - Toronto is awful for live music now. And I think my playing slot was 1 AM Wednesday, which explains why the room was almost empty. 
Tell me about your favorite venue to play at, and do you have any places you want to play that you haven't already?
I really want to play in Germany, since I still haven't. When it comes to venues - all Japanese venues definitely exceeded the expectations. In Toronto, it's Lee's Palace because I believe they have by far the best sound in the city for a medium-sized venue. 
If you could play any show with any lineup who would be on the ticket?
Myrkur, Chelsea Wolfe, maybe also Darkher or Fever Ray. 
What is some advice that you would give to someone who is just getting into playing in a band?
Band is a democracy. Don't get too hung up on your ideas or too upset if you are outvoted. As much as it's generally one downside of playing in a band, there is also a definite plus - if you play with friends, it becomes a great experience. Being a solo musician, on the other hand, is the complete opposite experience - no one can restrict your creativity, but playing and experiencing different cities and stages can become a lonely experience. 
If you could go back in time and give yourselves advice, what would it be?
Hm… Maybe something along the lines of developing better stress management and self-care strategies. This is something I never thought I needed when I was younger, but especially in the artists' life, better self-care and decent sleep makes a bigger difference in cultivating positive, stable and productive creativity as opposed to constant all-nighters and substance abuse.  
Of your songs which one means the most to you and why? 
Probably Survival - because the subject matter heavily resonated with me when I composed it and singing it live is always an emotional experience. Another would be probably Red Dress (for the same reason) but that song was composed and is a part of a different project I am involved in - SLUTMOTHER
Which songs are your favorite to play and which get requested the most?
I get a sense, Escape is probably most requested and liked of all my songs; my favourite to play is Dungeons of Scholomance - I really love the rhythm, atmosphere, and simplicity of this song.
What is the creative process for the band, and what inspires you to write your music?
Since there is no "band", I have complete creative control over my creativity. I use music by the means of storytelling, so I am constantly experimenting with composition: some tracks I start with the beat/drum track, others - with bass or synth, some - I start with cello or ambient section. It really varies. There is no coherent, stable, tried and true creative process per se.  
What kinds of messages do you like to get across in your music?
My music is very dark. I like exploring the dark side of reality, I think. For me, Subterranea is a chthonic mirror of reality, everyday life goes into Subterranea and emerges changed, twisted and misshapen. I also use a lot of mythological themes in my music, but the messages are always tied to reality, although often explored through the mythological lense. 
Do you ever have disagreements in your band, and how do you get past them?
Haha, sometimes I have disagreements with myself. I hate when it happens. Sometimes I listen to my music, and tell myself - "You can do better". This is never easy, but always rewarding. Sometimes I am critical about my performance skills, so through inner disagreements, I try harder: I try to change my life set and incorporate more instruments into it, or make adjustments to my showmanship and performances. It's a process. 
What are your plans for the future, and do you have anything that you want to spotlight that's coming up?
Probably that would be my upcoming album - St. Agony. It is much heavier and darker than what I am used to and I am very excited for it. 
Maybe also keep your finger on the pulse of my music in general (bandcamp is a good way to follow me) - there should be a couple of exciting video game projects coming up with my tracks.