Discover more from Volatile Weekly
Interviews in the music industry from around the world
Interview: SUE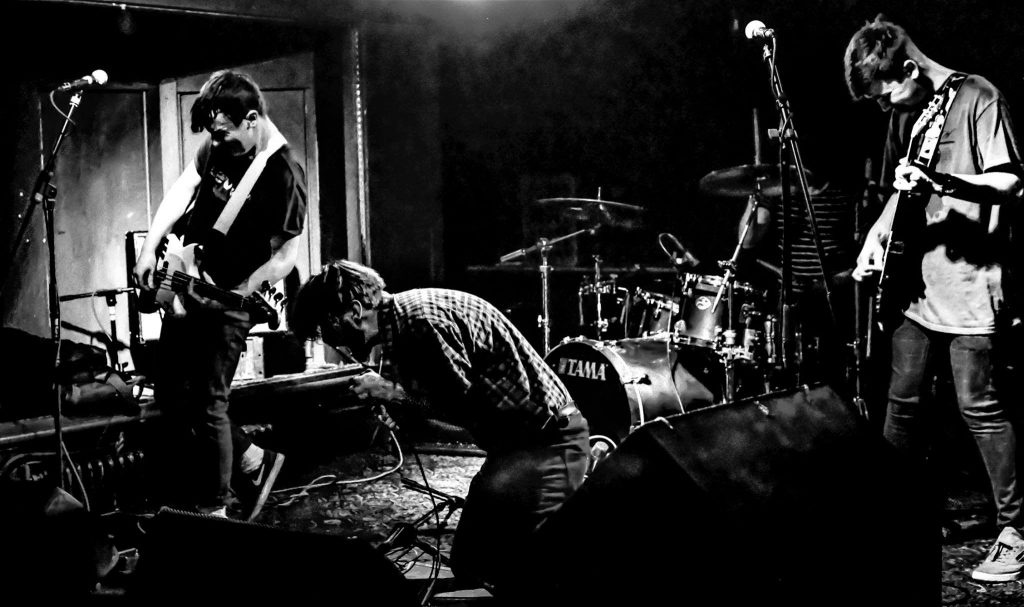 What got you into music, and if you had not gotten into music what would you be doing today?
My (Elliot here) parents got me into music. Music was always on when I was growing up, and when my Dad bought me a guitar for Christmas (I was 9 I think) that sealed my fate. If I haven't got into music I have no idea what I'd be doing. Probably fuck all.
What do you like to do when your not playing music and how does that influence your creativity?
I like to read, that's a big influence on my music. At the moment I'm reading some Charles Bukowski.
I also got into philosophy a couple of years ago; Nietzsche, Camus, Satre, Cioran, that sort of stuff. I find it really interesting. 
How long has your band been around?
I started SUE in September 2016, making shitty demos in my Dad's music room. The current lineup has been going since 2018.
Where are you based out of and how did that influence your music?
I live in the backwaters of the West Midlands in England. A village in the middle of nowhere, I guess that feeling of isolation comes through in some of our tracks.
How did you come up with the name of your band and what does it mean to you.
We're named after a Johnny Cash song 'A Boy Named Sue', he was the guy that got me into songwriting. 
Tell me about the best and worst shows you have played.
We once played a show to four strangers and my Dad. That was embarrassing. 
Our best show was supporting Pretty Vicious, the room was full and the crowd was fucking wild.
Tell me about your favorite venue to play at, and do you have any places you want to play that you haven't already?
I really like playing the Sunflower Lounge in Birmingham, always has a nice crowd and the sound system is loud as all hell. I'd really like to play a house party, mainly to destroy someone's living room.
If you could play any show with any lineup who would be on the ticket?
Metz and Bird in Row. Two of the best bands about at the moment.
What is some advice that you would give to someone who is just getting into playing in a band?
Do as many shows as you can and don't do fucking covers.
If you could go back in time and give yourselves advice, what would it be?
Start a pop band, you'd be way more popular. 
Of your songs which one means the most to you and why? 
Hate My Face. That was the first song I wrote for SUE, and it's still one of my favourites to play live.
Which songs are your favourite to play and which get requested the most?
Gotta Gotta Gotta is my favourite to play live, I lose my mind when that comes along in the set.
What is the creative process for the band, and what inspires you to write your music?
I write the songs, then I bring them to the lads and we work it out until it sounds like a song. I'm a real crazy fucker, so if I don't channel that into something creative I think I'd end up burning down a church or something. 
What kinds of messages do you like to get across in your music?
To be honest I want the music to speak for itself, I want people to decide for themselves. 
Do you ever have disagreements in your band, and how do you get past them?
We are very honest with each other, keep our cool and talk it out.
What are your plans for the future, and do you have anything that you want to spotlight that's coming up?
We just released an album which has been really cool, you can check it out here:
Spotify: 
https://open.spotify.com/album/1YiQJUh4Bm7Ql36VNQ7CqX…
Bandcamp: https://bandcamp.com/signup?new_domain=suemusic998.com/album/it-will-never-end YouTube: https://www.youtube.com/watch?v=I0B5D9C9SlE&t=967s