Discover more from Volatile Weekly
Interviews in the music industry from around the world
Interview: The Chuck Creasey Band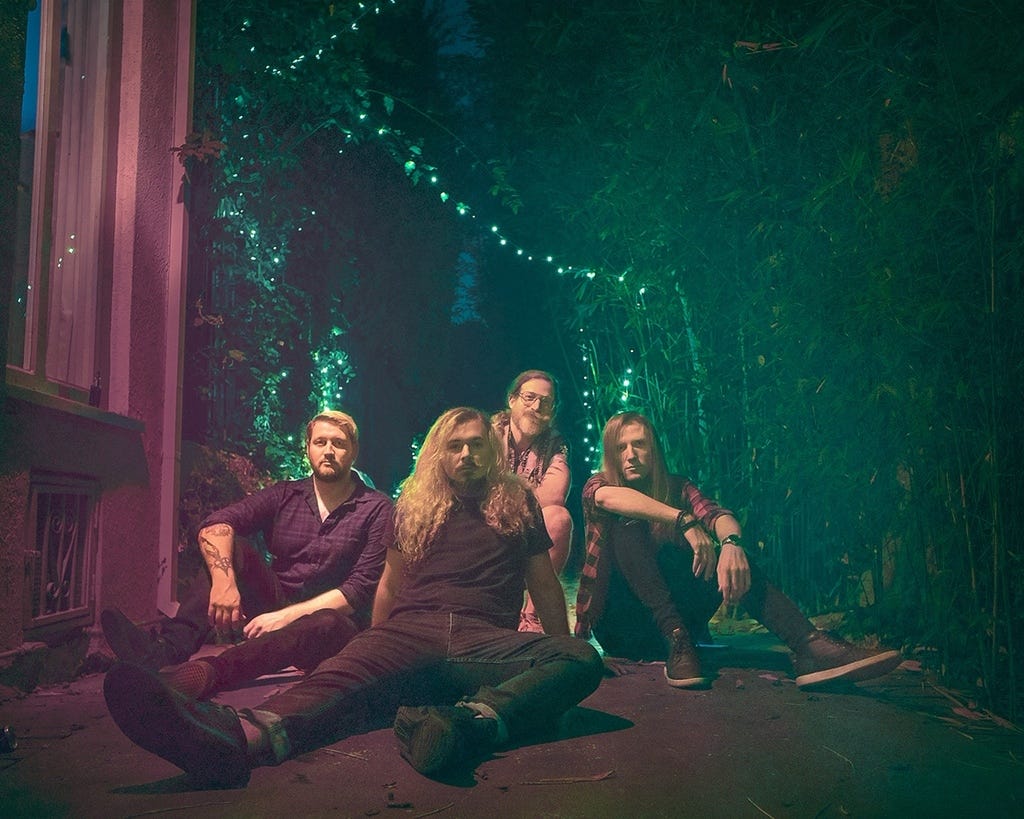 What got you into music, and if you had not gotten into music what would you be doing today?
I always loved music growing up, primarily classic rock bands like The Rolling Stones and Led Zeppelin because of my parents. I first decided I wanted to play music when I heard Enter Sandman by Metallica on the radio when I was 12. Since then I knew that I wanted to play guitar, have long hair, and be awesome like they are. If music was never a big part of my life I would have probably gotten into psychology or gone to law school, I've always loved the challenge of understanding other people and how their minds work and why.
What do you like to do when you're not playing music and how does that influence your creativity?
When I'm not playing music I try to enjoy life and my surroundings as much as possible. Life is too short not to embrace it with traveling and learning, and I'd say the different feelings and things I experience help influence me to write in different ways and about different topics.
How long has your band been around?
We have been a band since September of 2019.
Where are you based out of and how did that influence your music?
I moved to Los Angeles a few years ago and that influenced my writing greatly because of what a big step it was in my life. Moving away from home to a big city where I only know a handful of people. It gave me more stories to tell.
How did you come up with the name of your band and what does it mean to you.
The Chuck Creasey Band is named after myself. I go by Robby Creasey but my first name is actually Charles, hence 'Chuck Creasey'. I also thought it had a more badass rock n roll vibe to it.
Tell me about the best and worst shows you have played.
Some of the best shows I have ever played were with my old band Farewell, My Love, we did a bus tour of England and Scotland with our friends Ashes To Angels and that was one of the coolest experiences of my life so far. Worst shows are any in the middle of nowhere with two flights of stairs to lug our gear up... It happens more than you'd think.
Tell me about your favorite venue to play at, and do you have any places you want to play that you haven't already?
My favorite venue I've played at is either Thekla in Bristol, England or House of Blues in Chicago, IL. Thekla is a big, docked boat turned into a venue and the HOB in Chicago is just incredible. I would love to hop on a tour that played theaters and festivals, especially throughout Europe.
If you could play any show with any lineup who would be on the ticket?
Us opening up for Metallica. Don't need anyone else.
 What is some advice that you would give to someone who is just getting into playing in a band?
Make music that you love and find a style that is relatable to yourself and an audience. Understand your target market and find other people to play with that have the same goal as you. Also be ready to put in a lot of money and effort before you start to see any of it back.
If you could go back in time and give yourselves advice, what would it be?
Learn how to sing and practice everyday, I went my whole youth not singing because I was always told I couldn't do it and that I didn't have a good voice.
Of your songs which one means the most to you and why?
Probably 'Everything Is Fine' because the message is something that I tell myself every single day. It's also the first song that I've written, recorded, mixed, and mastered all by myself.
Which songs are your favorite to play and which get requested the most?
We have not played any shows yet but I'd have to say that 'Bucklebunny' as well as a couple unreleased songs are definitely my favorite.
What is the creative process for the band, and what inspires you to write your music?
I write all the lyrics and music and then our drummer Chad and bassist Charlee throw in their flare before the final recording. My inspiration mainly comes from different emotions and different experiences throughout my life.
What kinds of messages do you like to get across in your music?
My main message is to just have fun and enjoy life. Don't take it too seriously and it's too short to worry. Everyday is a new day and a new opportunity to find happiness.
Do you ever have disagreements in your band, and how do you get past them?
So far we haven't had any disagreements. We're all very laid back and just love to play music. We also all value each other's creativity and opinions so I'd say that mutual respect helps a lot.
What are your plans for the future, and do you have anything that you want to spotlight that's coming up?
So far just new music coming soon. We've been writing and recording all the time and we will hopefully be able to play our first show soon depending on the state of the pandemic. For now stream our music everywhere and watch our music videos at chuckcreasey.com.