Discover more from Volatile Weekly
Interviews in the music industry from around the world
Interview: The Last Cell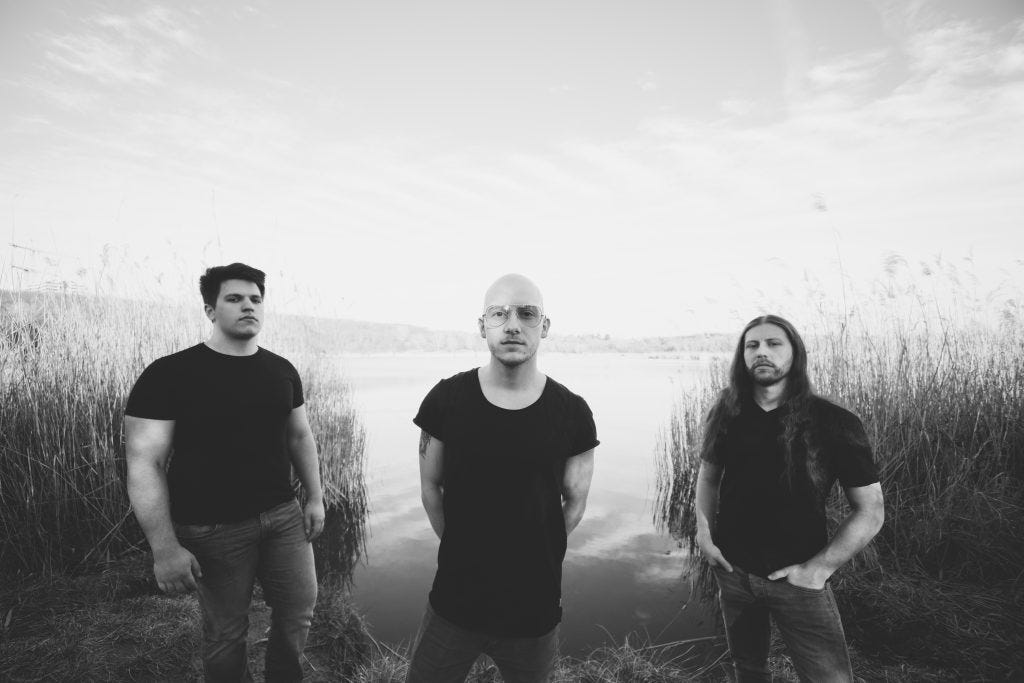 What got you into music, and if you had not gotten into music what would you be doing today?
It's a standard story – I watched my dad strum classical numbers on his guitar and there was one laying around the house. So at the age of 9, I picked it up and messed around with it, eventually leading me to realize – this is what I want out of life. Actually, I am studying medicine right now so that's the other side of my life – but I am taking a break from it since I want to focus on The Last Cell now.
What do you like to do when you're not playing music and how does that influence your creativity?
I used to play a lot of games, and the soundtrack of so many games probably influenced me a lot. Other than that, I like to be outside, working out / skating and hanging out with friends is also a big one.
How long has your band been around? I started The Last Cell in 2017 and since March 2019 the live set-up for my solo-project is complete.
Where are you based out of and how did that influence your music? I am from Austria/Carinthia but live in Vienna now. I don't think music from Austria influenced me a lot if at all.
How did you come up with the name of your band and what does it mean to you. It just made sense for me. The name to me carries everything I want to convey with my music. I just love science and nature. That is also basically the main theme of it. It is the story of somehow everything from the origin of existence, the fight of survival to the point where the last cell will perish and thus concluding the end of the thing we call life.   
Tell me about the best and worst shows you have played.
For now, we only played one show since I only recently found members for my live setup. It was the best show for now.
Tell me about your favorite venue to play at, and do you have any places you want to play that you haven't already?
Escape Metalcorner made it official for us, so that will always be an important location. We would love to play at Szene Wien and Viperroom (this one we actually have coming up on the 30th of June! )
If you could play any show with any lineup who would be on the ticket? I would love to play support for Plini and Intervals. Can't decide which one of them should be the headliner so I'd toss a coin!
What is some advice that you would give to someone who is just getting into playing in a band? You should always openly say what you expect of the band and communicate a lot with your fellow members. I think the problem is often that people have different visions. For some it's just fun – for some it's their life goal. It's not easy to find suitable partners in crime – Forming a band that works together and not against each other is probably as tough as finding the love of your life haha.
I am really happy I found my two bois: Robin Weber (Drums) and Lukas Florian (Bass)  <3
If you could go back in time and give yourselves advice, what would it be?
Just because your first video or song doesn't work out as you wanted it to – doesn't mean you should stop or even doubt yourself. Just keep working – success is not a guaranteed thing – but if you work a lot and create a lot you raise the chances of that.
Of your songs which one means the most to you and why? Continental Drift means a lot to me. I wrote it during a time where a lot of things in my life were falling apart. I get reminded of that every time I listen to it.
Which songs are your favorite to play and which get requested the most?
Landslide is the most fun to play live
What is the creative process for the band, and what inspires you to write your music?
Well "The Last Cell" is basically my (Jean-Marc Perc) solo project. So, I compose and produce everything (except the bass is played by Lukas Florian). The writing process of every song until now was a little different but it usually always starts with an idea stuck in my mind.
For gigs, I have my live band which consists of Lukas Florian (Bass) and Robin Weber playing the drums. Kind of like the setup of Intervals have going on.
What kinds of messages do you like to get across in your music?
Not as much a message but I just love to write music that sounds like a soundtrack that (in my opinion) fits the monumental forces of nature.
I like working with elements – the last EP (Nautilus) was water, this one is earth and to me, I tried to convey that with the sound design and writing style.
Do you ever have disagreements in your band, and how do you get past them?
First thing before we even started we talked about every little aspect of it. Both are super respectful of the fact that I want to treat it as my solo-project. No big disagreements come up like that since everybody knows his place. I still listen to their counsel and that helps me a lot. Love 'em to death.
What are your plans for the future, and do you have anything that you want to spotlight that's coming up?
I plan on filming a couple of playthrough videos for the recently released EP "Continental Drift". Also finishing the 3rd EP I am already working on and a single is on its way.  
Also, I just released a music video of "Thengana" from my latest EP – check it out : https://youtu.be/ryRQBgKhgPU