Discover more from Volatile Weekly
Interviews in the music industry from around the world
Interview: TWINVOID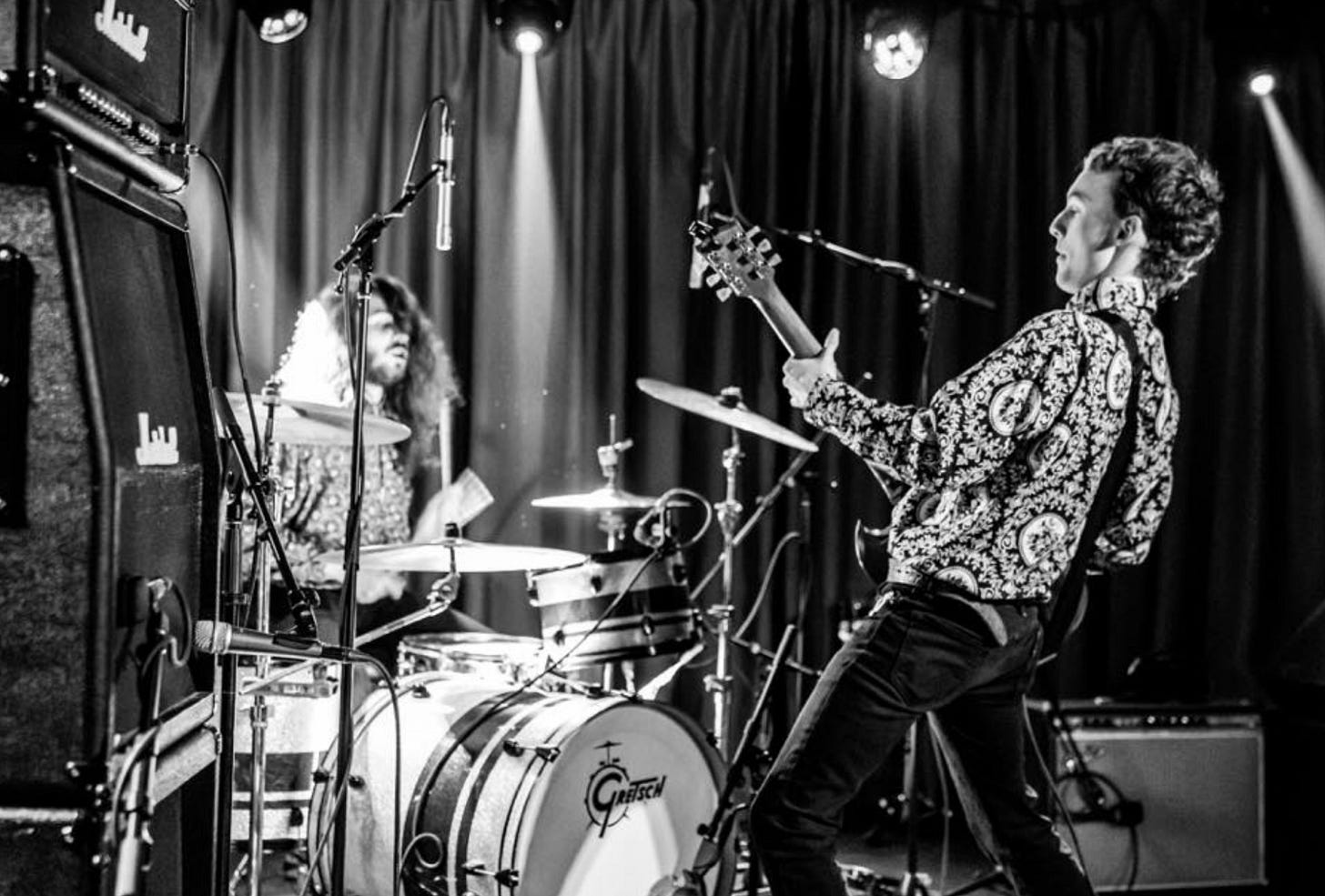 What got you into music, and if you had not gotten into music what would you be doing today?
 I think seeing people like DimeBag Darrel, Eddie Van Halen, and Toni Iommi really inspired me to pick up the guitar. And if I never got into music, I'd probably be a chef or a cook.
What do you like to do when you're not playing music and how does that influence your creativity?
 I am a cook, and I think Music and Cooking go hand in hand because they are both very artistic and creative in the same aspect. 
How long has your band been around? 
We've been around for little over a year now and we've already accomplished so much. 
Where are you based out of and how did that influence your music?
 We are based out of Spokane, WA. And I think being surrounded by lots of nature and lots of industrial areas really influence us. 
How did you come up with the name of your band and what does it mean to you? 
Well, we're a two-piece band so we wanted to have the word "Twin" in the name just to shine a light on how many members we have, and "Void" is just a rad word. 
Tell me about the best and worst shows you have played.
 Well funny enough our best show was also our worst show, so we were playing at a packed venue here called The Big Dipper and we were shooting our music video at the same time, but mid-way through our set I blew a string and for some reason I didn't bring a tuner and it was just really awkward but really funny and we still get a kick out of it.
Tell me about your favorite venue to play at, and do you have any places you want to play that you haven't already?
 I'd say our favorite venue to play here is a place called The Lucky You Lounge, it just has a really cool vibe and atmosphere, and we'd love to start playing more Portland and Seattle shows. 
If you could play any show with any lineup who would be on the ticket?
 I would want it really diverse cause I love when bills don't make any sense so I would have the Dwarves open, then Clutch, then Jedi Mind Tricks then us closing the night, and in my eyes I don't think playing with those band are too much of a fantasy. 
What is some advice that you would give to someone who is just getting into playing in a band? 
I would say just keep practicing and only focus on your path as a band and a musician, try not to focus on other bands and if their succeeding, everyone has their own journey and path. 
If you could go back in time and give yourselves advice, what would it be?
 I would probably say, don't get bummed on what other people are doing, and just be you and don't be something you're not. 
Of your songs which one means the most to you and why?
 I would say it's a tie between Low Dragon and Speakin' in Tongues, because they both have heartfelt lyrics and just super rad riffs. 
Which songs are your favorite to play and which get requested the most? 
Right now, our favorite to play would probably be Hellcat because it's just a super energetic fun song to play and our most requested song would have to be Put a Little Death in Your Step. 
What is the creative process for the band, and what inspires you to write your music? 
For us it always just starts with a riff and an idea and we just expand on it. And I think what inspires us the most is just life experiences and wanting to grow and personally push ourselves.
What kinds of messages do you like to get across in your music?
 I think our music is about empowerment and finding yourself, so when you listen to our tunes you should feel good about yourself. 
Do you ever have disagreements in your band, and how do you get past them? 
Well it's only the two of us so we don't have many and we're always really on the same page, but if we do, we try to figure out what's best for the song at the end of the day.
What are your plans for the future, and do you have anything that you want to spotlight that's coming up? 
For the future we want to add more members just for our live shows just so it's more of a powerful experience. And make sure you check out our Debut EP titled "Electric Drone Wasp' on June 5th