Discover more from Volatile Weekly
Interviews in the music industry from around the world
Interview: DHALIAX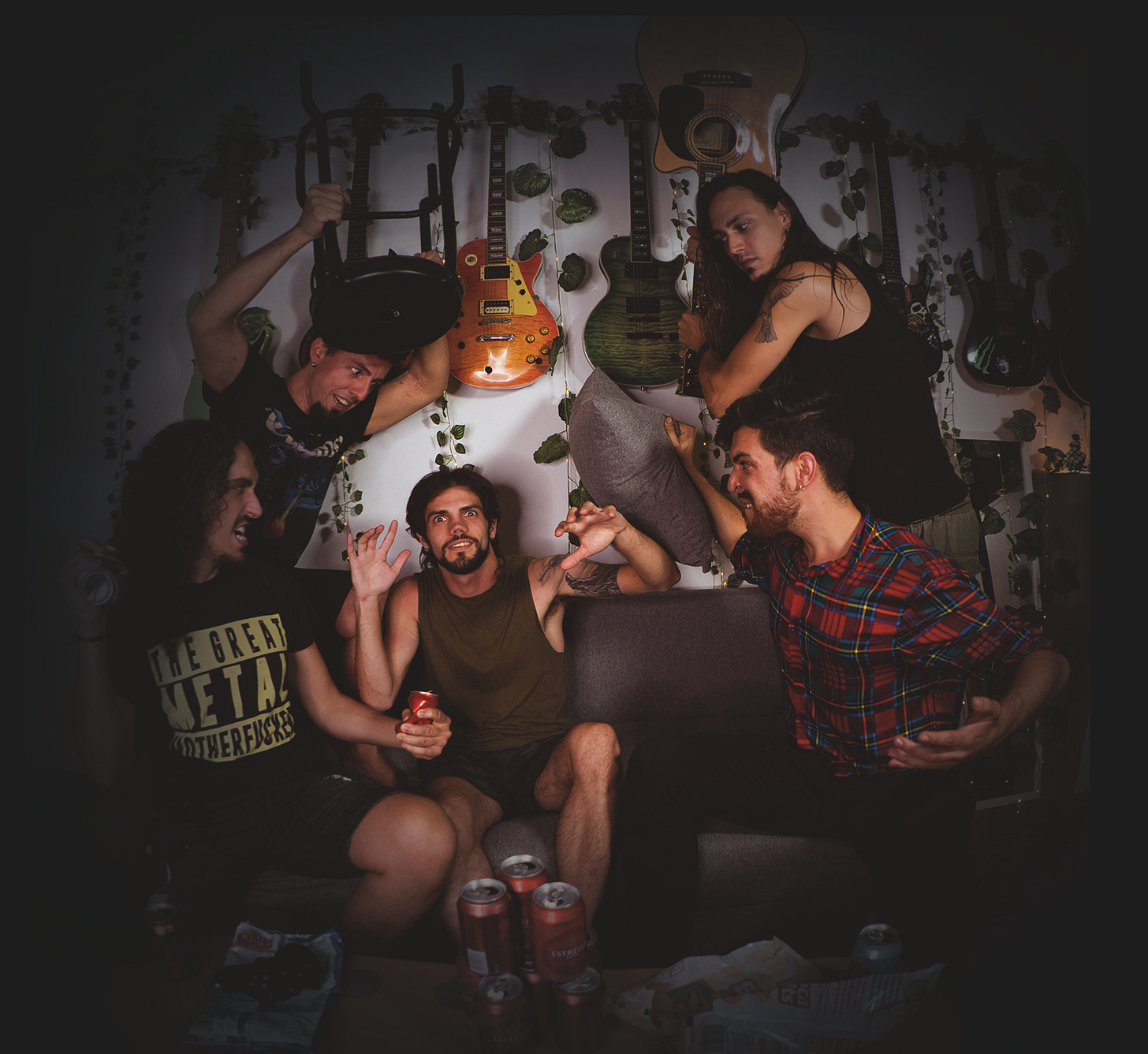 What got you into music, and if you had not gotten into music what would you be doing today?
We can't imagine us not being into music somehow. What we are currently doing right now is, in a way, what we wanted to do when we were just teenagers. It's a fact we are just an amateur band who tries to have as much fun as possible doing what we do, and if we wouldn't on a band like Dhaliax we would be at least fans of any metal band, sound or fx engineers, or anything music-related.
What do you like to do when your not playing music and how does that influence your creativity? 
Individually, we all have our things. But in general we like to hang out, party and such. We like to think that we are friends, therefore do friend stuff.
How long has your band been around?
Dhaliax was created by Enyd (lead guitar) and Marc (rhythm guitar) in 2015, while they were playing together. Different band members joined and went. Then there was Kuido, who stayed as vocalist.
It would not be until 2019 when joined both Alex and Xavi, on drums and bass respectively, and the band would finally be complete and able to undertake the challenge of their our studio album called "Blood on Fire" which was recorded at PlyGrnd Studio, Barcelona.
Where are you based out of and how did that influence your music? 
We're from the Barcelona area, where the metal music is appreciated and also the local band scene is full of emerging and great bands, this helped us develop as musicians, for sure. 
How did you come up with the name of your band and what does it mean to you.
The band's name was defined by the song "Chandrian", a song found in the first book of the Kingslayer Chronicles (The Name of the Wind) by Patrick Rothfuss, in which the antagonist group, the chandrian, is led by "Haliax", a sort of demon kind of guy… and we just added a D (the D is silent you know), and therefore… Dhaliax.
The name is a reminder to just do (or have the name of) whatever we like.
Tell me about the best and worst shows you have played. 
Last show was at Monasterio venue (Barcelona) and it kicked ass! Eveth and Arenia were great to share stage and we had a really good time. As a "young" band we are, we haven't had the pleasure to live our worst show (yet).
Tell me about your favorite venue to play at, and do you have any places you want to play that you haven't already? 
Some of us played at Razzmatazz 2, a mid-size venue in Barcelona and it was really exciting. We'd love to play there again with Dhaliax! However, what we would really love is to play at a big festival such as Wacken, Hellfest, Resurrection Fest, Metaldays and Leyendas del Rock among others...
If you could play any show with any lineup who would be on the ticket? 
We'd love to play with Megadeth, we really consider them the thrash kings. We're sure the rest of Dhaliax members would agree with this. Also, I'd include a band like Trivium. Love their music. 
What is some advice that you would give to someone who is just getting into playing in a band? 
Just have fun and don't think about anything else, it will come to you.
If you could go back in time and give yourselves advice, what would it be? 
Be patient, you'll learn about every experience, the good ones and the worst ones too. And keep having fun.
2020 is going to be a hell of a year, stock on beers and masks, and TP.
Of your songs which one means the most to you and why?  
I don't know… Every song has its meaning for us, every one of them says something and remembers us about something. There isn't a song that's "the best" for us, all of them are special. This is what you say about childs, right?
Which songs are your favorite to play and which get requested the most? 
Blood on Fire, which is the name of our first "album", is a fast track to play live and people like to sing the corus and that's very exciting.
What is the creative process for the band, and what inspires you to write your music? 
Marc and Enyd are the main composers of the group. They are inspired by all their favourite bands and at a certain point, it helps them to write the riffs they do. Then the voice gets added, the drums and bass come last.
What kinds of messages do you like to get across in your music? 
We like people to forget where they are for a moment, maybe they have to have some beers on the way, but we're helping (we hope).
Do you ever have disagreements in your band, and how do you get past them? 
Yes of course, it's not possible to find an agreement of everybody in the band, but we just try to work as a democracy, and to be aware that at some point you will have to accept any situation. Also, we always have good mood to overcome difficult situations, and being good friends with us is a great help.
What are your plans for the future, and do you have anything that you want to spotlight that's coming up?
Right now we are trying to promote as much as possible our first album and we have no plans of releasing new music in a short time. However, we just released few weeks ago a self-recorded acoustic version of one our songs, 'Chandrian' playing from our houses due to the lockdown (https://www.youtube.com/watch?v=maSNg9lUfj0). Also, we are looking forward to the end of this awful situation and being able to go back to the stage and perform our shows in a tour.