Discover more from Volatile Weekly
Interviews in the music industry from around the world
Interview: Pain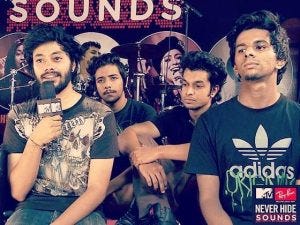 What got you into music, and if you had not gotten into music what would you be doing today?
The genre metal got me into music specially Slipknot. When I heard it, I just couldn't stop finding more bands, live performances metal, and its sub-genres. The lyrics which the top bands were shouting when I was a kid were about corrupt governments, bad leaders, religious killings and war for money.
If I hadn't got into music, I would not be who I am, I won't even be alive. Metal music saved me, helped me realize I was more than what my surroundings were forcing me to be. I felt limited with the minds around me and it sucked. I can't think of a life without music I won't be alive. 
What do you like to do when you're not playing music and how does that influence your creativity?
I love playing multiplayer video games, chilling under the sky and just being alone. It helps me in my creativity and composition aspect of things.
How long has your band been around?
This project is around 1 year old though different projects I was a part of or leading were started back in high school. 
Where are you based out of and how did that influence your music?
-I am based out of New Delhi, India but currently residing in Thunder Bay, Canada. Well, living in a 1st world country you realize just how underpaid and under-respected you are by the "governing Authority" or how easily the police, law, judges, and courts can be bought off and innocents suffer and those who try to stand against them end up dead. It's better because people are now being educated instead of fighting each other people are uniting and standing up for each other no matter what religion they are from and it feels good to see this. 
How did you come up with the name of your band and what does it mean to you?
Pain is a concept that we as humans share the pain and the sky together, so I wanted to unite this pain, the sky we all share through music. This leads to the band being called Pain and the title track called cycle of hate because in today's times you can see that people sometimes hurt other people because someone did the same to them. It can be intentional or unintentional but it's happening, and the cycle of hate continues there is no stop to it because certain people don't know.
Tell me about the best and worst shows you have played.
- The best shows of my life would be when we played for Harley Davidson at Mehboob studio, Major Dhyan Chand stadium full of people and we were representing our state team plus it was broadcasted live on stat sports, When we played bleed live alongside with al our songs it felt really great as we are the only band from India to perform that song live as a band. 
Tell me about your favorite venue to play at, and do you have any places you want to play that you haven't already?
I don't have one specific favorite venue, but I would love to play a show at rock am ring or download festival someday. It truly would be a dream come true. 
If you could play any show with any lineup who would be on the ticket?
This is one tough question. If I have multiple options, I would go for Meshuggah, Slipknot, Animals as Leaders, Slayer, and Megadeth. I would like my idols to see what or how I play. 
What is some advice that you would give to someone who is just getting into playing in a band?
Keep practicing! Don't give a shit about people who say you can't do it. Earn and save funds for promotions and marketing the market is not the same anymore and the competition is tough. If you don't have a label you need to learn to market and promote yourself and never give up!
If you could go back in time and give yourselves advice, what would it be?
- Flip off all your friends and distant family they will never believe in you or help you. Keep at what you are doing and don't be a naïve trusting person the world is fucked out there. 
Of your songs which one means the most to you and why? 
A special unreleased track called "Maya" as many guitar parts were composed by me. It like a drummer's song instead of a guitarist song so I had too much freedom and I liked it. 
Which songs are your favorite to play and which get requested the most?
This is tough, personally, I love playing all our tracks live as we created it such a way that we have fun playing it. Feed Humans not god is always a crowd puller. 
What is the creative process for the band, and what inspires you to write your music?
Sitting in a park with an acoustic and a laptop. Composing and tabbing away for hours to come up with something which is out of this world.
What kinds of messages do you like to get across in your music?
Everyone is equal, all governments are corrupt, corporations rule the world to such extent that they are destroying the environment for what? Do they have rocket ships to a new planet I don't know about? 
Do you ever have disagreements in your band, and how do you get past them?
By splitting up, taking my songs and starting a solo project with collaborations with different people. They were doing it for the money, fame and all I wanted was to compose and be heard. 
It wasn't an arrogant decision they happened overtime with them not jamming, composing or going to live gigs as they thought they are too cool for local gigs. 
What are your plans for the future, and do you have anything that you want to spotlight that's coming up?
- I am working on a new track which is almost composed. I am just taking my sweet time with the feedback I got for the songs I composed in school in recent years. I should have gotten to know about it back then, but I didn't have the right resources to get the word out. So, now I know what I am doing and will be collaborating will musicians worldwide to bring this composition to life.