Discover more from Volatile Weekly
Interviews in the music industry from around the world
Interview: Pete Myers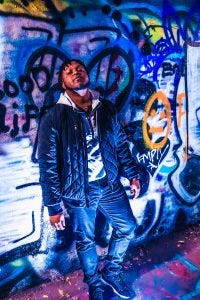 What got you into music, and if you had not gotten into music what would you be doing today?
-Probably stuck somewhere tryna figure out life to be real.
What do you like to do when you are not playing music and how does that influence your creativity?
-I like to catch up on the books I've been reading and watching history documentaries. It sounds boring but I'm a huge history buff. I think it's cool to see what was going on before me.
How long have you been around in the music scene?
-I've been in it since 2008 but didn't really hit the scene until around 2013 or so.
Where are you based out of and how did that influence your music?
-Born in Harlem, NY raised in West Virginia now in Atlanta. I don't think where I'm from influenced anything other than my experiences. Growing up seeing people struggle and settle for anything I channel that and go off of how I'm feeling at the time.
How did you come up with the name of your band and what does it mean to you.
-Pete Myers is a nickname that was given to me and sounded cool as a kid so I ran with it. I wish I had a better story but that's all I got.
Tell me about the best and worst shows you have played.
-best show and worst show kinda tie in. It was my first show in Atlanta and I was told to be there at 8. All my friends couldn't make it until after like 9 because of where it was. But by then it's PACKED and I was told I was going on at like 10 that night when I got there so I was like bet. BUT Somehow I didn't end up going on until closer to 12:30 and by then everyone was leaving and standing outside. Then I finally got on stage and the song that I dropped at the time along with the message literally made people run people back inside to watch me. I mean the Whole outside came back in and we all went crazy. One of my best performances to date.
Tell me about your favorite venue to play at, and do you have any places you want to play that you have not already?
-Center stage in Atlanta was dope. But I'll perform anywhere. I can't wait to rock MSG or anywhere historic.
If you could play any show with any lineup who would be on the ticket?
-Kanye, Lil Wayne, Drake, Cole. And Kendrick. Energy would be through the roof.
What is some advice that you would give to someone who is just getting into the music scene?
-This shit ain't for the weak, the cheap or the doubters. If you're gonna do this then it's no half stepping.
If you could go back in time and give yourselves advice, what would it be?
-don't listen to everyone's advice and make more music for me. Everyone always has something to say but at the end of the day, it's my call. I know that now but didn't then.
Of your songs which one means the most to you and why?
-All of them lol. But if I had to pick it'd probably be this song called Have Faith. The song itself is just so powerful and I wrote that in a dark place but made light of the situation
Which songs are your favorite to play and which get requested the most?
-Honest Drip and Let It Fly. Everyone knows it and people like shit they can recite I've learned.
What is the creative process for you, and what inspires you to write your music?
-I like to write when I'm in the car. Probably not the most ideal but it does it for me. And I write based on how I'm feeling at the time. Different beats also spark different feelings.
What kinds of messages do you like to get across in your music?
-that if I can do it you can too. No one believed me when I said I wanted to do this and I didn't have much support but through grinding and staying determined that all changed. I want people to feel that they aren't alone and what I say is real and I mean it. And go for whatever you believe in. Life's too short not to.
Do you ever have disagreements in your band, and how do you get past them?
-No real disagreements l just different points of view with my team. But we are brothers we hash it out then get right back to the hustle.
What are your plans for the future, and do you have anything that you want to spotlight that is coming up?
-Big album coming later this year. A ton of new videos. I plan on doing so many shows. I just shot a video to one of the songs off my Latest Ep The Session called I like that shit. Just a whole bunch of music releases, good vibes and great energy. That's what it's all about so stay tuned!