Discover more from Volatile Weekly
Interviews in the music industry from around the world
Interview: Relentless Soul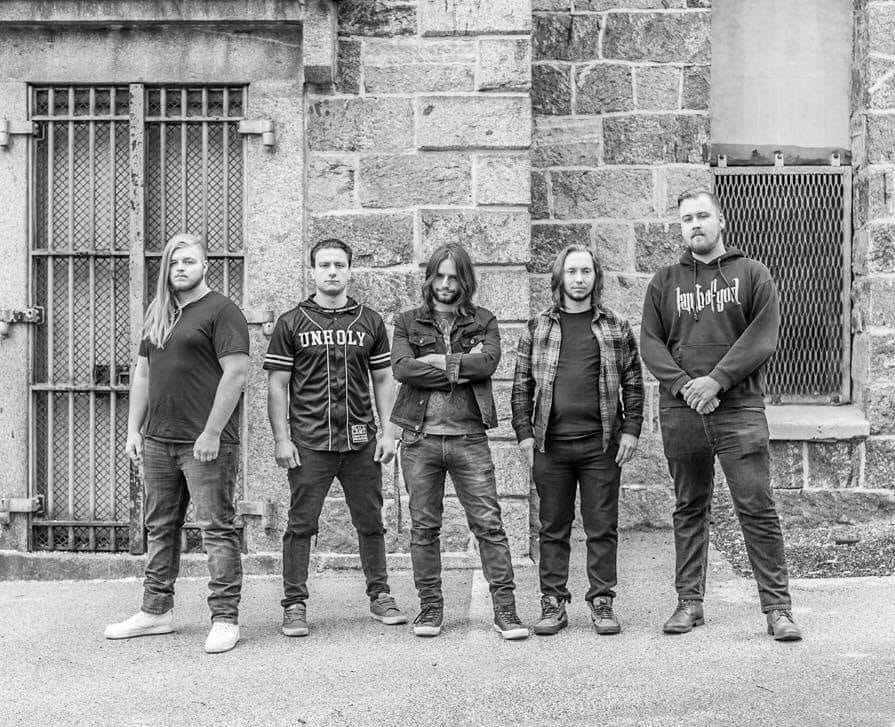 What got you into music, and if you had not gotten into music what would you be doing today?
I've been into music as long as I can remember, some of my earliest memories are of me singing and dancing along to the songs on the radio. In all honesty though, it's hard to imagine my life without music since it consumed me at such a young age, but I would assume I'd probably be working some 9-5 job that doesn't mean all that much to me.
What do you like to do when you're not playing music and how does that influence your creativity?
Most of my free time when I'm not playing music is spent either playing video games, playing Magic The Gathering, or being at the bar socializing. As far as gaming I enjoy it for the mental stimulation, and as for the bar I just like going out and being social, I find that interacting with many different individuals has a lot of influence on your writing and perspective.
How long has your band been around?
We've been around for 5 years now.
Where are you based out of and how did that influence your music?
We are based out of Ellicott City, Maryland. However I can't really say our geography has influenced our music, there's just not many metal bands in this area, however I do think the shortage of bands in our genre has contributed to our recent success in the local scene.
How did you come up with the name of your band and what does it mean to you.
Relentless Souls is simply just a statement about our members and our fans, our pursuit of our dreams is relentless and we encourage our fans to follow that example.
Tell me about the best and worst shows you have played.
Best show we've played was Frozen Harbor Music Festival 2020; a sold-out show, huge high-energy crowd, and we got to shoot a music video, there's not much more you can ask for in a show. As for the worst, we played a terrible show at a Moose Lodge back in 2015, we were a 3 piece hard rock band at the time and our current lead guitarist was on drums. That was an interesting experience to say the least.
Tell me about your favorite venue to play at, and do you have any places you want to play that you haven't already?
That's a really hard question, but at the end of the day I think my favorite venue to play is Zen West in Baltimore, that place has really just become a second home to me and I love every second of being there. As for what venue we want to play next is Ram's Head Live in Baltimore, that venue is a major milestone for any local band in this area and it's a stop for many national acts as they come through Baltimore.
If you could play any show with any lineup who would be on the ticket?
Just put us on this year's Blue Ridge Rock Fest lineup and I would be the happiest man alive.
What is some advice that you would give to someone who is just getting into playing in a band?
Network, network, network, you can be the most talented musician in that room but your efforts are meaningless if you aren't interacting with the audience and the other bands. Focus on the people you have never seen there before ask for their feedback and become their friends to keep them coming back. 
If you could go back in time and give yourselves advice, what would it be?
You need a lot of time to prepare for a release.
Of your songs which one means the most to you and why? 
'A Different Life' that song is about one of the most heartbreaking moments of my life and every time I hear or play that song it takes me right back to those moments. The song actually started by me and my guitarist Mikey just jamming and not a single lyric has changed since that first playthrough, I felt every last line in my heart and soul, it was absolutely surreal.
Which songs are your favorite to play and which get requested the most?
The most requested two we play are our song 'The Edge' off of our full-length album 'Crowd Control' and our cover of 'One Step Closer' by Linkin Park
What is the creative process for the band, and what inspires you to write your music?
We have a small recording setup so that we can record ideas, and then we work as a collective to build off of those ideas until we reach a final product.
What kinds of messages do you like to get across in your music?
I want to tell stories, I want people to realize that on that stage are five real people, individuals that feel pain, happiness, and experience loss and failure. I want to bridge the gap in the musician audience relationship.
Do you ever have disagreements in your band, and how do you get past them?
You're not in a band if you don't have disagreements, it's like maintaining a relationship, people have different ideas and different preferences. Sometimes you just have to take a step back to breath, to think, and sometimes just man up and admit you're wrong. It's not an easy task by any means but it's critical to maintaining a healthy environment for everyone.
What are your plans for the future, and do you have anything that you want to spotlight that's coming up?
We are finishing up our music video for our song 'The Edge' and are in the process of recording a new album, more details to come on both in the future!