Discover more from Volatile Weekly
Interviews in the music industry from around the world
Interview: Ren Marabou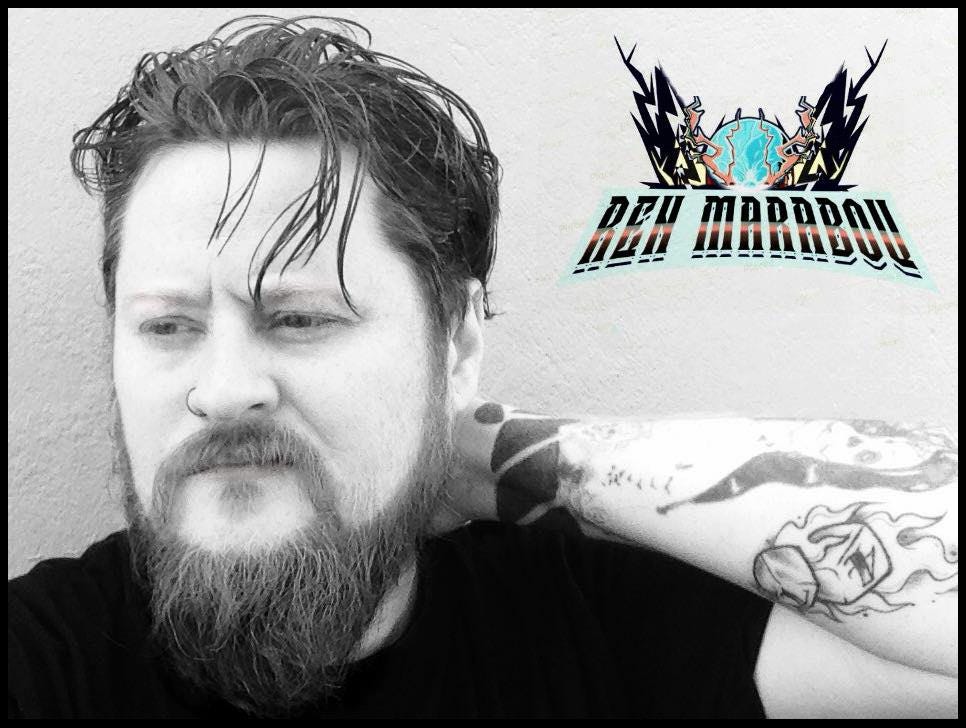 What got you into music, and if you had not gotten into music what would you be doing today?
My Dad is a big music fan and always had tunes playing in the house when I was a growing up. He has a very eclectic music taste, so I got to hear everything from Elvis and the Beatles to ACDC and Queen. I was big into Football and Skateboarding so if my parents didn't buy me a guitar at 15 I probably would have pursued either of those. 
What do you like to do when you're not playing music and how does that influence your creativity?
For me getting out to the beach or trekking through some of the local forestry is a great way to find inspiration. 
How long have you been around?
I've been on the Irish music scene for many years playing with some cool bands, but at the start of 2020 I kicked off my solo career. 
Where are you based out of and how did that influence your music?
I'm currently based in Donegal. Donegal's chilled and peaceful vibe is very inspiring.  
Tell me about the best and worst shows you have played.
Best show would have to be one of the times I played Electric Picnic Festival. On the night I played Artic Monkeys were to close the festival on main stage but due to delays on our stage my band ended up starting after Artic Monkeys wrapped up. With nobody else playing the crowd poured over to our stage in search of more music, needless to say our crowd was unbelievable. Worst show would have to be playing with two broken ribs, long story but let's just say it was painful but the show must go on. 
Tell me about your favorite venue to play at, and do you have any places you want to play that you haven't already?
My favorite venue to play would have to be the Frannz Club in Berlin or Hope & Anchor in London, but on home turf we have an excellent venue I love to play called Fibber Magees in Dublin. A venue on top of my hit list to play would have to be Vera in the Netherlands, such amazing history in that venue. 
If you could play any show with any lineup who would be on the ticket?
Without a doubt I would have to say Richie Kotzen, Incubus, Silverchair and Bush. 
What is some advice that you would give to someone who is just getting into playing in a band?
I would say have fun and write as many songs as you can. When in practice get your levels right so everyone can be heard, spend time getting a good overall sound as a band, save the intricate playing for later. Stage presence is also a very important thing to think about as a band and a bit of style goes a long way. 
If you could go back in time and give yourselves advice, what would it be?
To a younger Ren I'd probably say, be less like you and more like me.
Which songs are your favorite to play and which get requested the most?
My favorite song to play and the most requested is probably 'Right Here, Right Now', there is a real nice bouncy grove to it. 
What is your creative process, and what inspires you to write your music?
My creative process usually starts off in my home studio with either a riff or a drum beat. I then lay down a beat and build on top of it recording the rest of the instruments and vocals. I'm lucky to have constant inspiration in my life. 
What kinds of messages do you like to get across in your music?
I like to have uplifting messages of unity and overcoming adversity in my music. I also like to add a fun side, as well as abstract and thought-provoking elements to my lyrics.    
What are your plans for the future, and do you have anything that you want to spotlight that's coming up?
I recently released my solo EP 'Through Your Actions' which is available on all major platforms including Spotify, iTunes, Google Play Amazon Music and Deezer. I'm in the final stages of finishing my Debut Album 'Significant Progress'. My three most recent single 'For the Failings', 'Rocket Boots', 'Morning Waves' are taken from it